Bathing holidays on the Red Sea and a visit to the Pharaohs
Our Egyptian holiday destinations all impress with year-round summer temperatures and lots of sunshine. Additionally, the Red Sea invites you to cool off at a constant 25°C. This pleasant water temperature and the climate are perfectly suited to beach holidays. But Egypt has even more to offer: world-famous and extremely impressive underwater landscapes. Beginners and professionals alike will find countless diving spots with a colourful animal and plant world. And those interested in culture can marvel at the historical sanctuaries and imposing buildings around Luxor.
Sharm El Sheikh
This holiday destination on the Sinai Peninsula is known for its clear water and sheltered sandy beaches. The palm-fringed promenade of Naama Bay is lined with numerous bars and restaurants. Bathing holidays in Sharm el Sheikh are guaranteed to be dream holidays. The unique coral reefs near Sharm El Sheikh are world-famous and invite you to unforgettable dives and snorkelling trips. Especially the Ras Mohammed National Park is a very popular diving destination with its species-rich marine life on the Shark and Yolanda reefs and the wreck of the sunken Thistlegorm.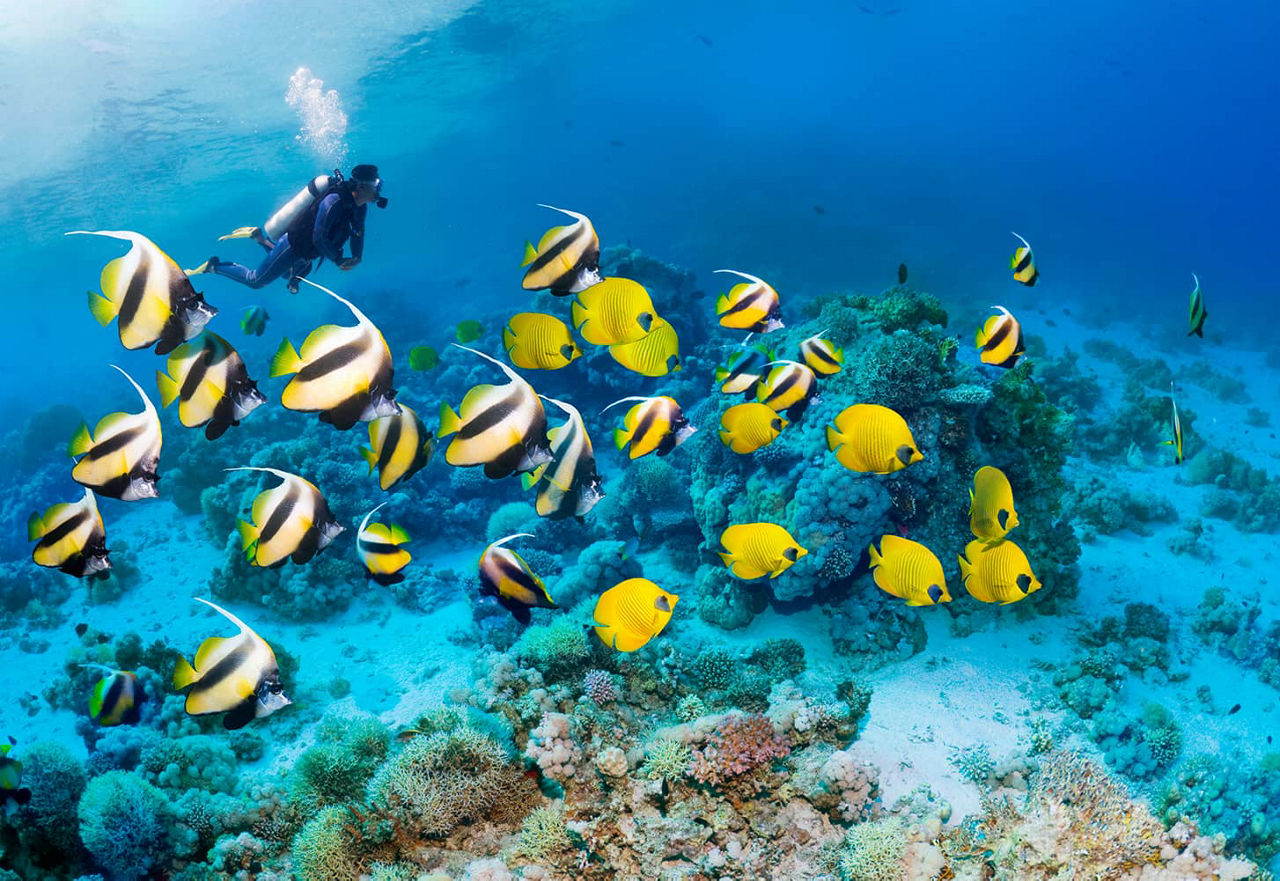 Hurghada
Whether you prefer to relax on a deck chair, discover the underwater world on a diving excursion, or race across the waves with excellent wind conditions during a kite session; Hurghada offers something for everyone. A particularly beautiful excursion destination: the Giftun Islands with their crystal clear water and fine sandy beach. You can snorkel to the offshore coral reefs directly from the beach. Caribbean feeling in Egypt.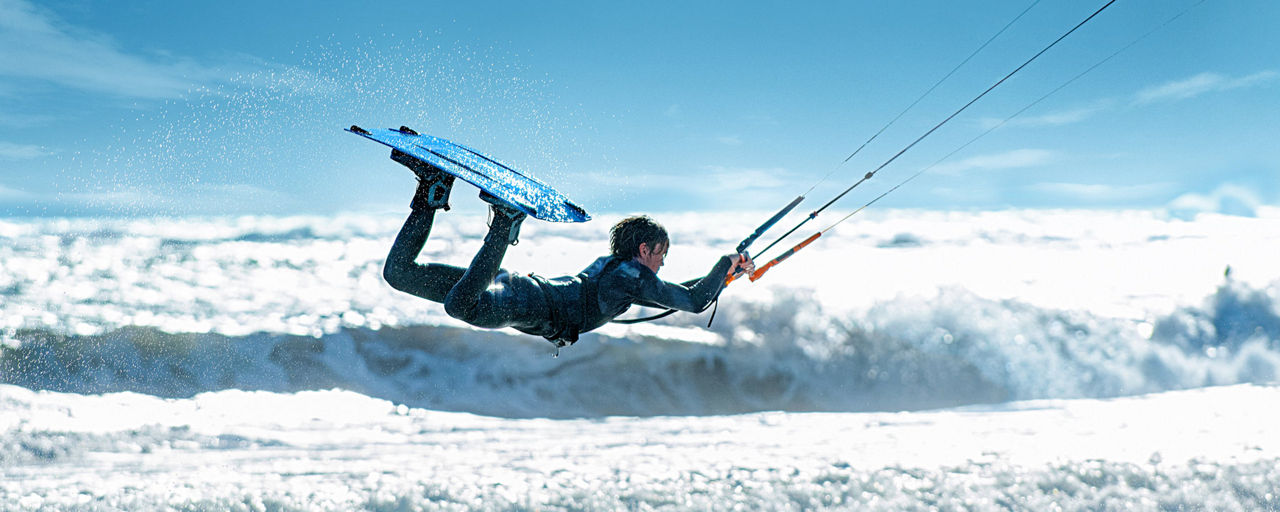 Marsa Alam
Those who arrive in Marsa Alam want above all to relax and enjoy the sea. Diving into the realm of fish and corals is simply magnificent here too. Abu Dabbad with its famous coral reef as well as the Elphinstone Reef off Marsa Alam are some of the most exciting and beautiful diving spots in the world. Explore exotic fish and keep an eye out for manatees. On the beach of Marsa Murena you often have the chance to see dolphins, manatees and sea turtles.
Besides the underwater world, there is also the beauty of the desert to discover. This can be done on foot, by quad bike or most traditionally: on a Bedouin camel. They offer excursions including dinner.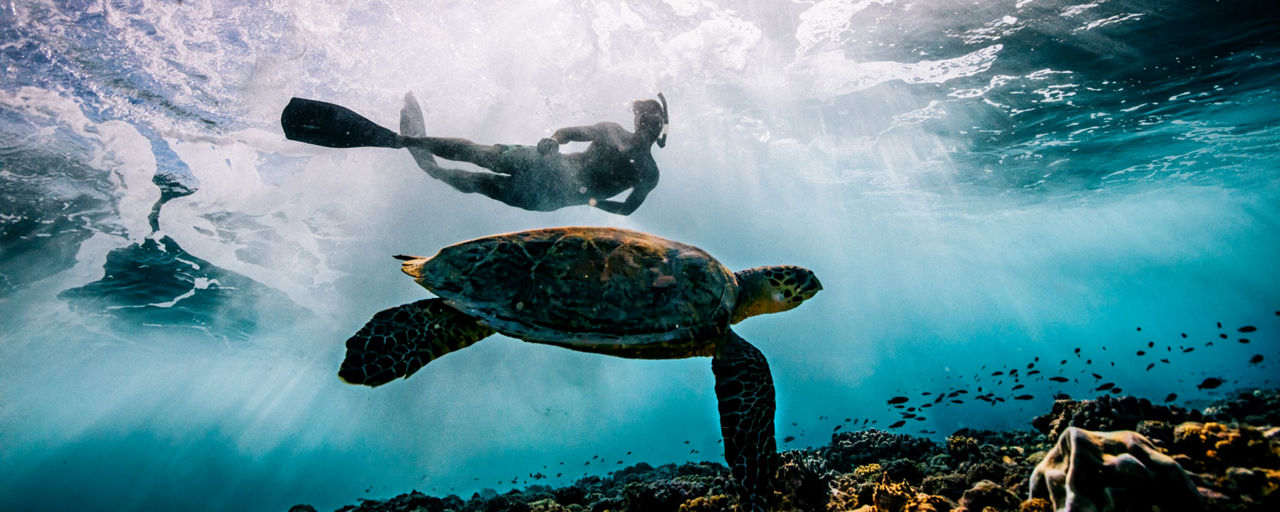 Luxor
Bathing holidays on the Red Sea, for example in Marsa Alam or Hurghada, can be excellently combined with a stay in Luxor. Located in the middle of the desert, directly on the banks of the Nile, the sights around Luxor tell stories thousands of years old. When marvelling at the historical sanctuaries and the imposing buildings, one would like to travel back in time to Ancient Egypt.
Even today, ancient temple complexes, together with the numerous museums, bars and restaurants, characterise the unique atmosphere of this breathtaking "city of palaces".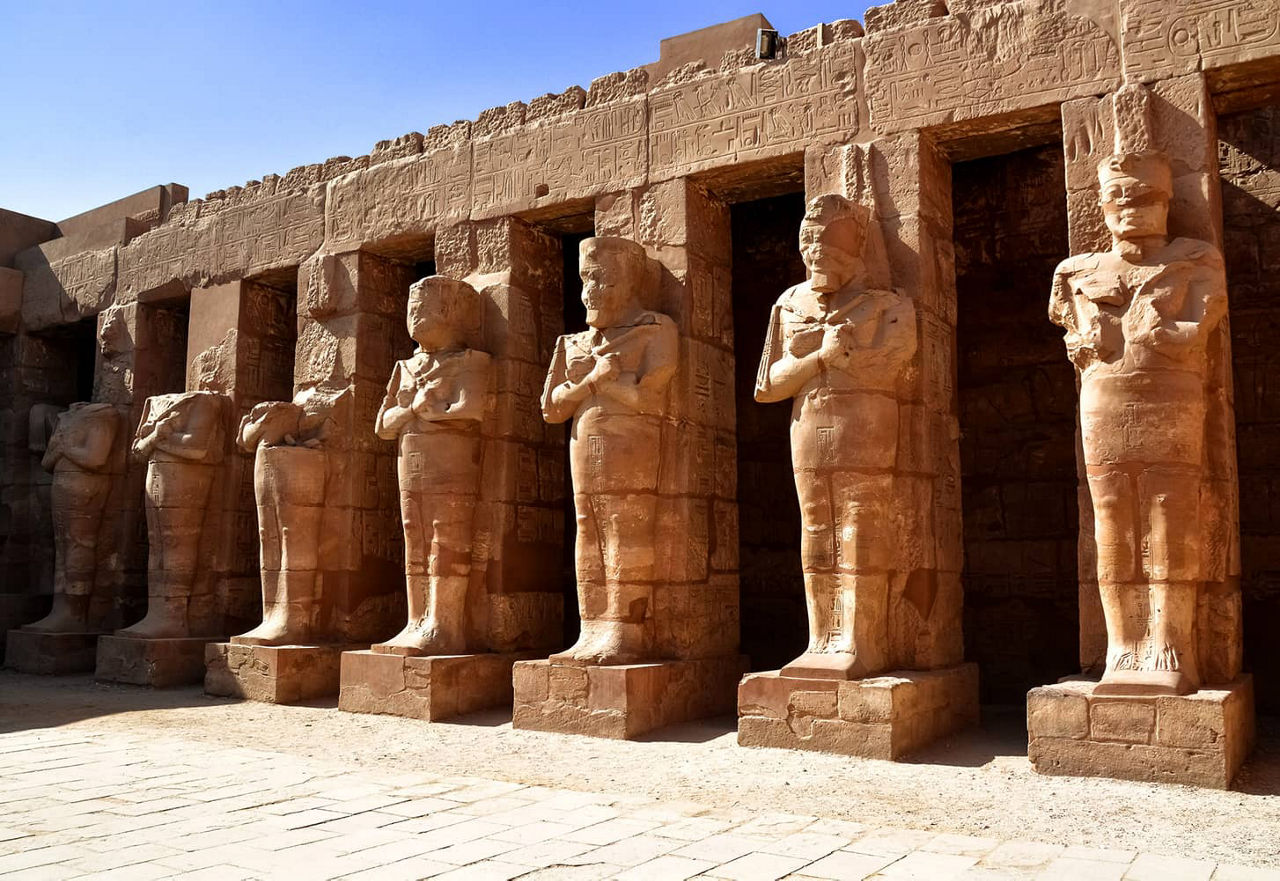 Discover our holiday destinations in Egypt
This may interest you too...