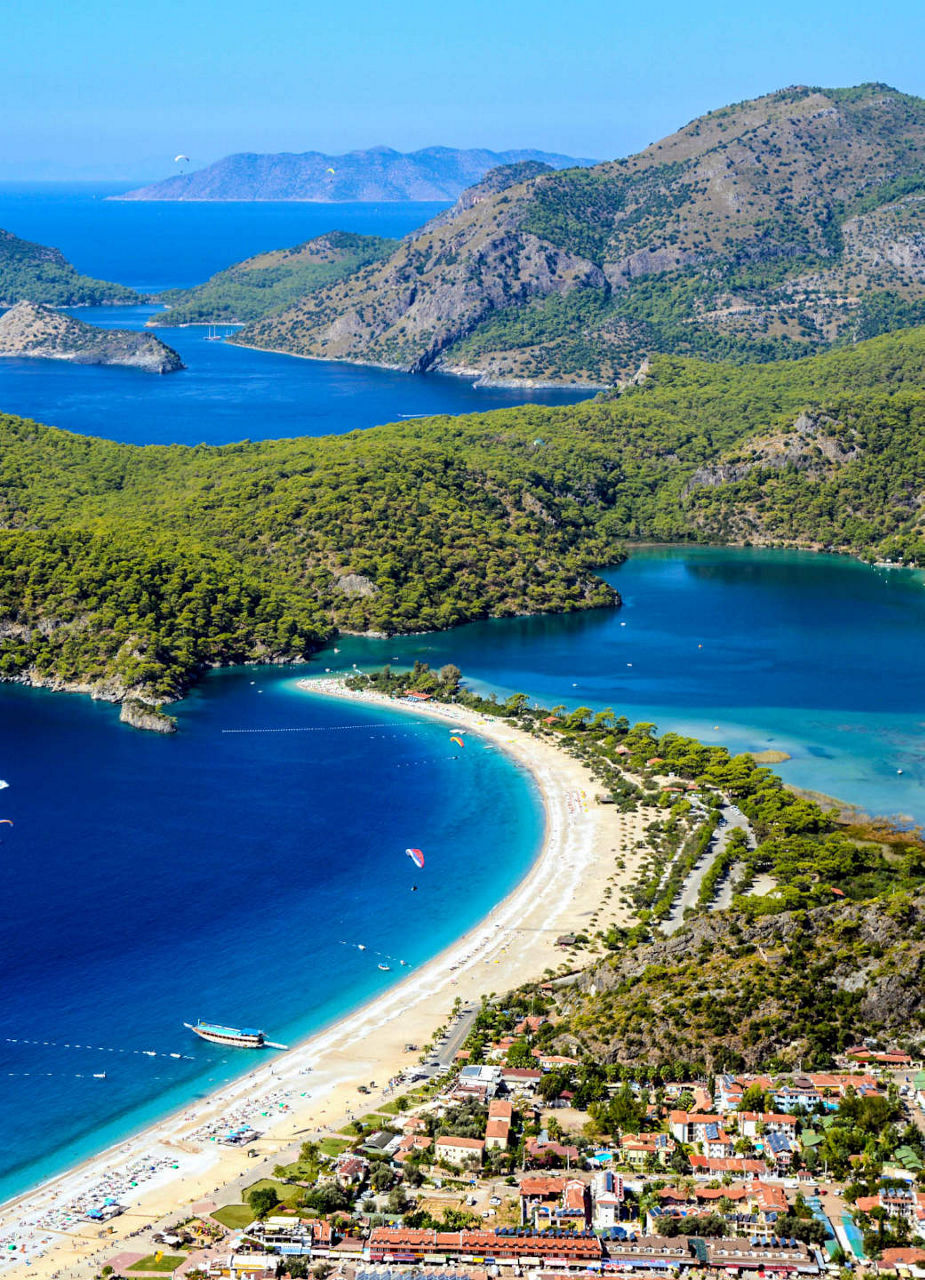 The Blue Lagoon in Ölüdeniz
This picturesque lagoon is considered one of the most beautiful in Turkey. The dream-like beach with turquoise blue water invites you to swim, snorkel, relax, and walk through the sand. Furthermore, active holidaymakers can go paragliding from Mount Babadağ.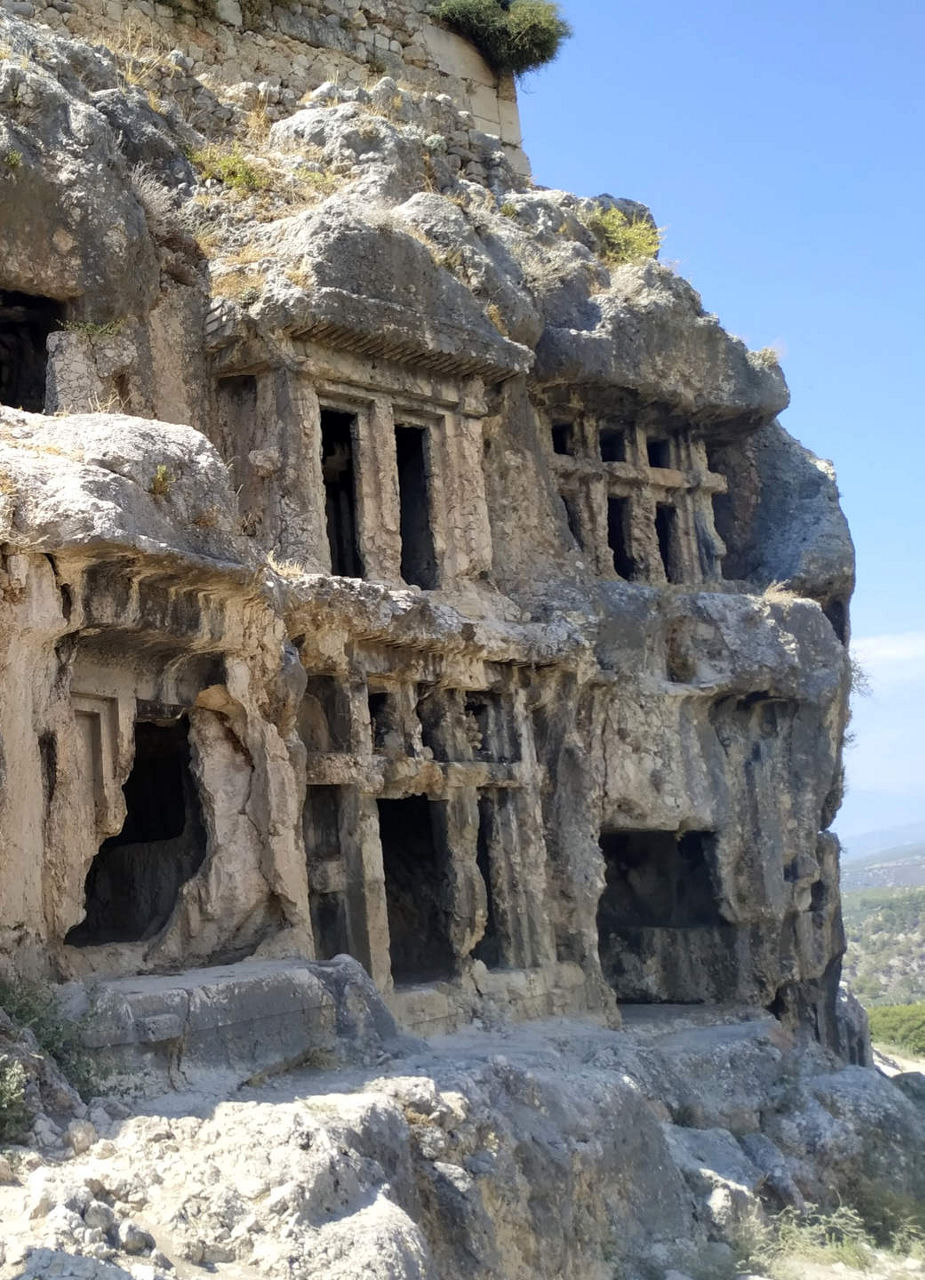 The Lycian Rock-Cut Tombs of Fethiye
The landmark of Fethiye - the Lycian rock-cut tombs – is set in the cliff above the town.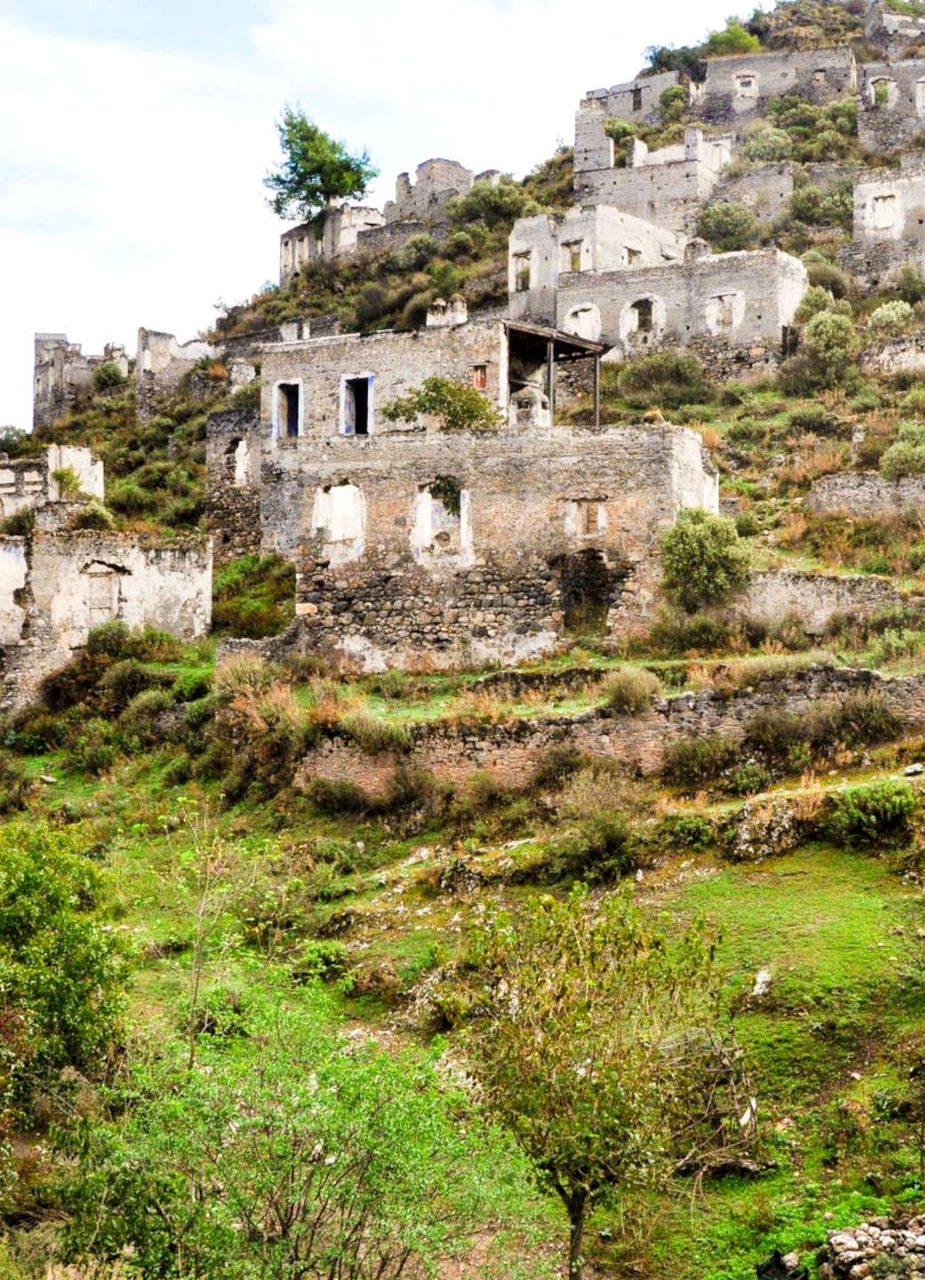 Ghost Town Kayaköy
The once lively place is now abandoned and empty. The ruines of the former town, south of Fethiye, have been uninhabited for about a century. The former Greek inhabitants - mainly craftsmen - of Kayaköy or Levissi, as it is called in Greek, were resettled in Greece in 1923 in fulfilment of the Treaty of Lausanne.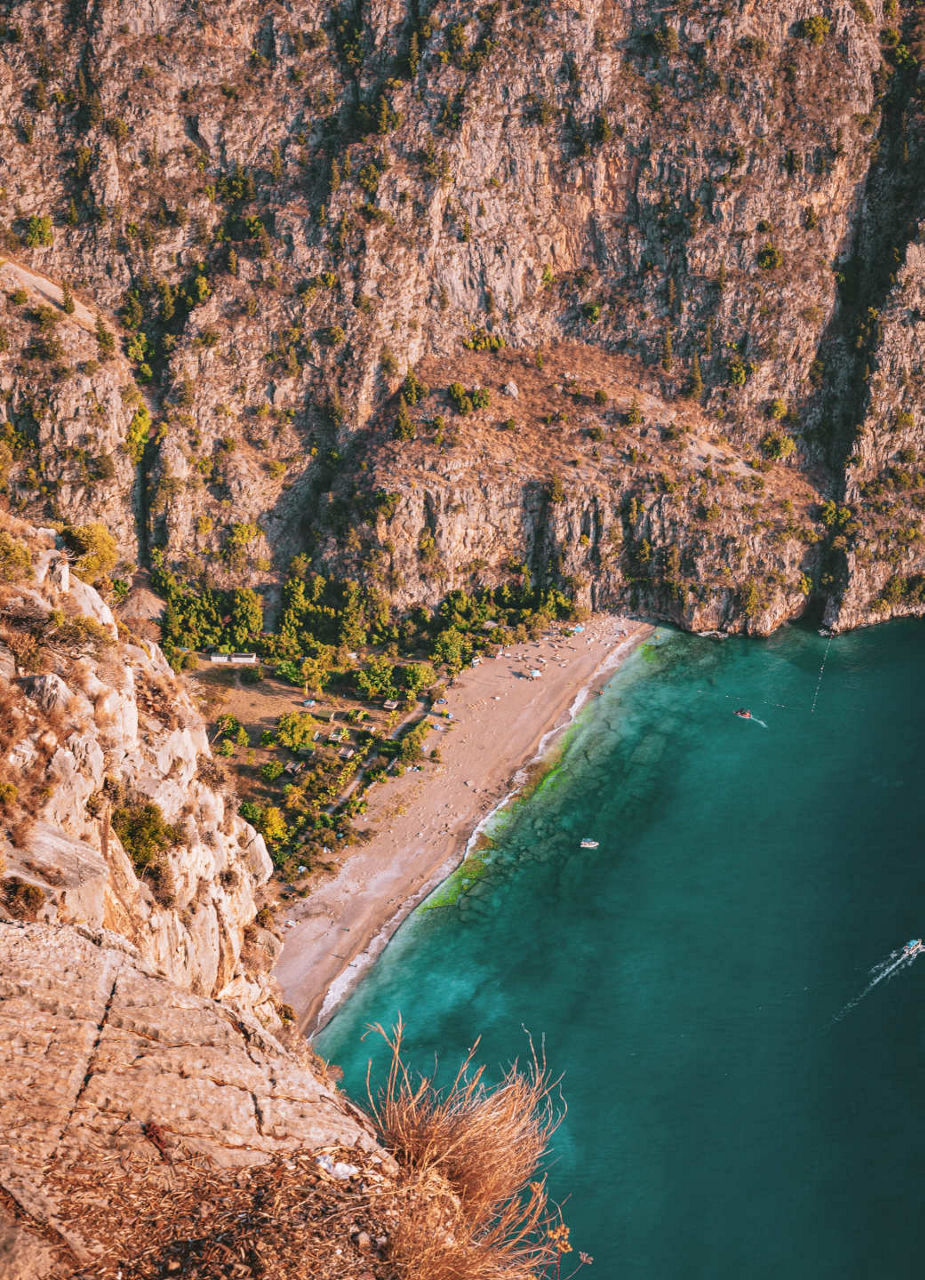 Butterfly Valley
This bay is one of the most beautiful in Turkey. It can be reached by boat from Ölüdeniz or via a rather unsafe hiking trail. The valley owes its name to the more than 80 different species of butterflies that can be found there.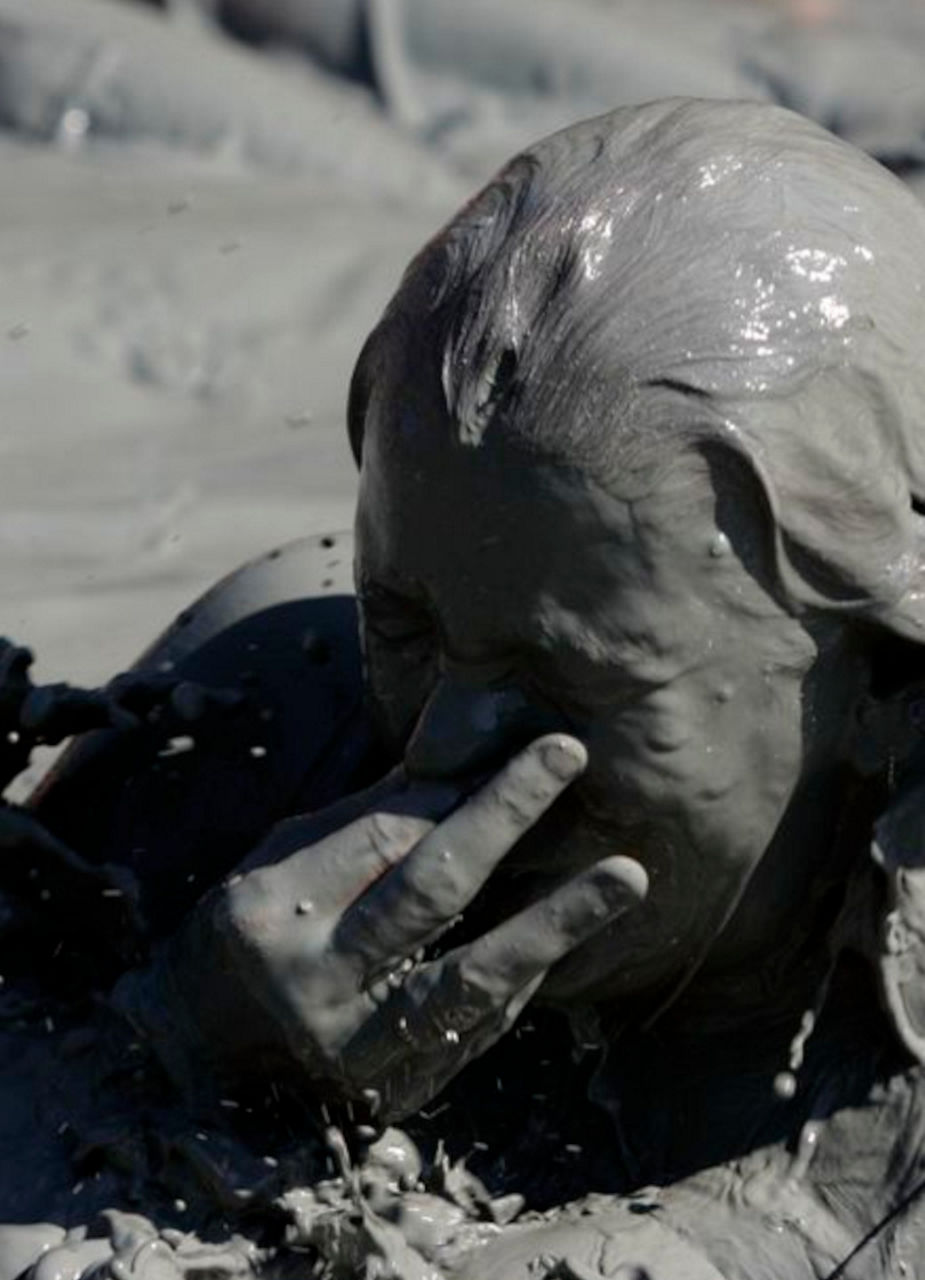 Dalyan
The town of Dalyan is not located at the sea, but at the Dalyan River. A boat trip on the river is extremely versatile and eventful. In addition to a mud bath, which is said to reduce wrinkles and alleviate illnesses, the Lycian rock-cut tombs can be visited. Another highlight of this tour are the hawksbill turtles at Iztuzu beach.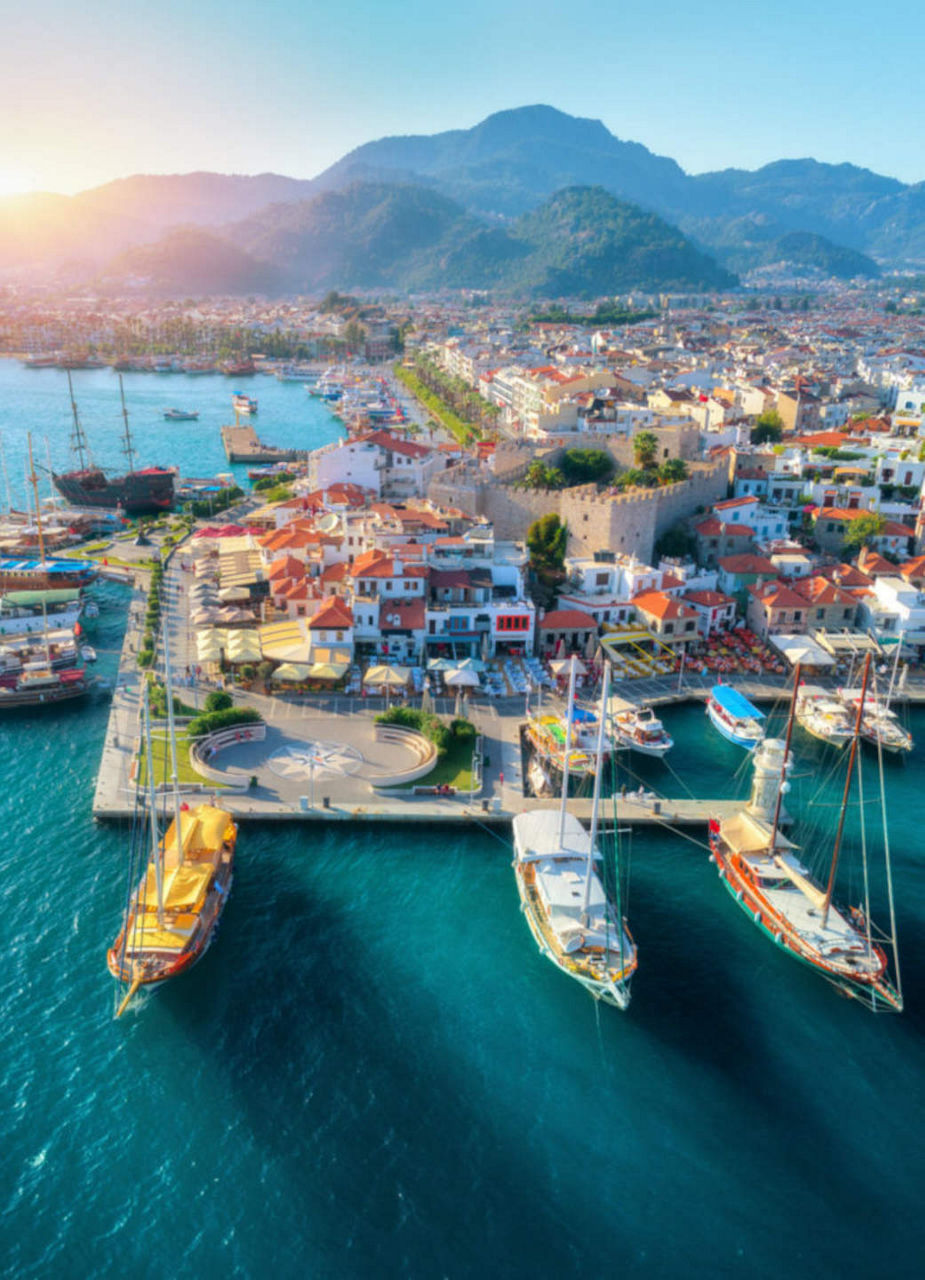 Marmaris
The popular holiday location of Marmaris is characterised by its beautiful location in a bay with a marina and three offshore islands. The lively town is known for its nightlife, among other things. Numerous bars and open-air clubs invite you to party and dance here.