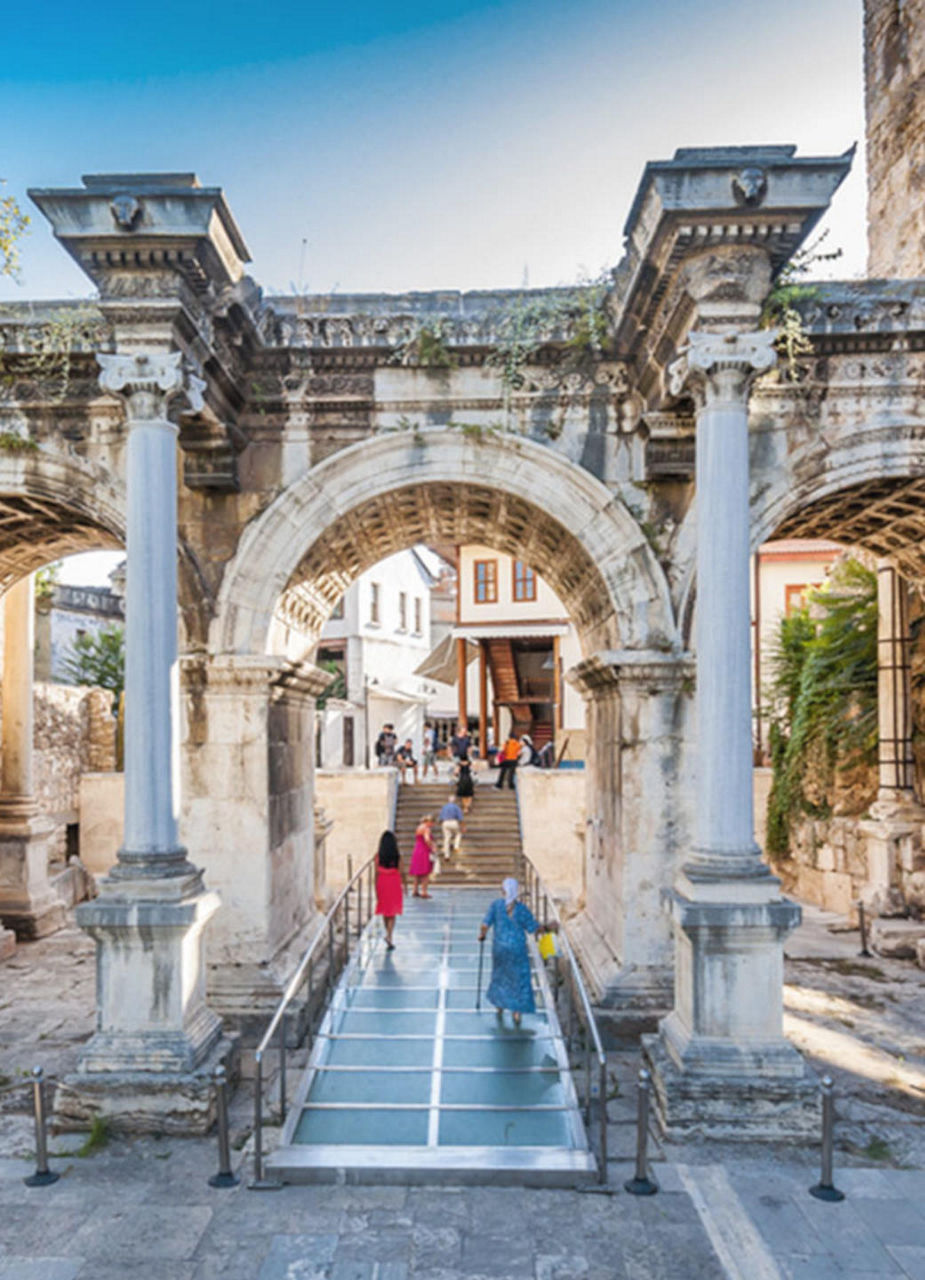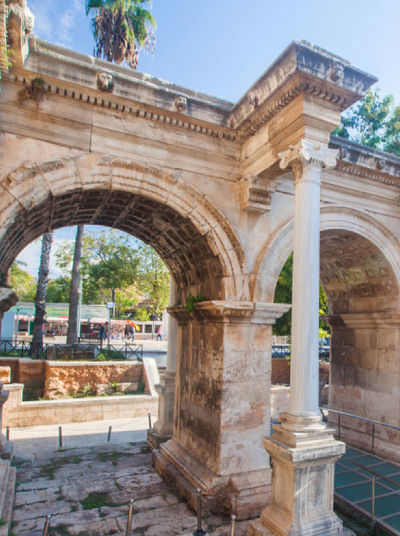 Walk Through Hadrian's Gate
Marking the entrance of Antalya's old town Kaleiçi,  Hadrian's Gate is one of the best-preserved ancient structures in Antalya. Often referred to as the "Three Gates", this monument was built in 130AD in honour of the Roman Emperor Hadrian visiting. The three impressive marble arches sit between two block stone towers and are framed by beautifully engraved columns.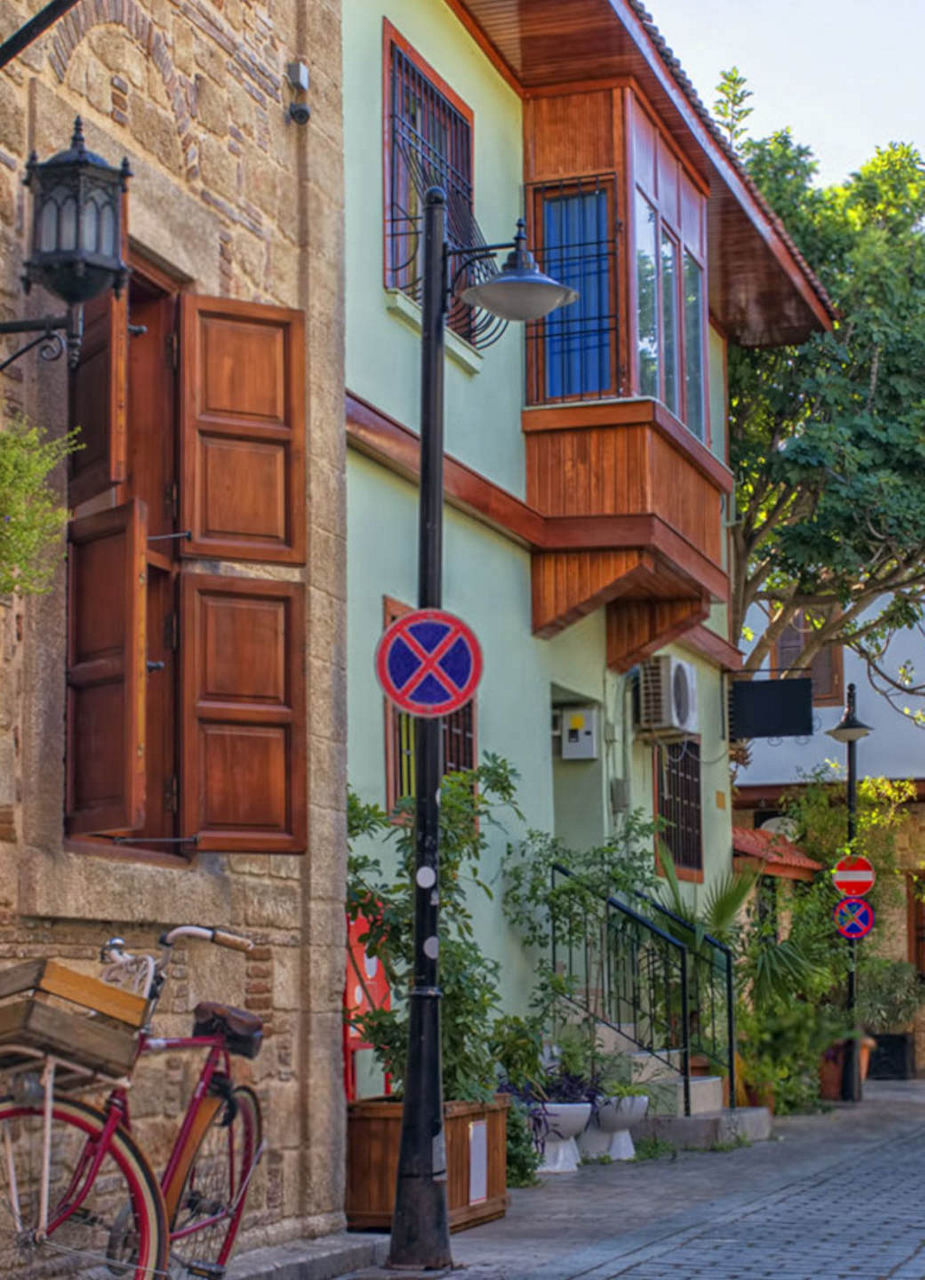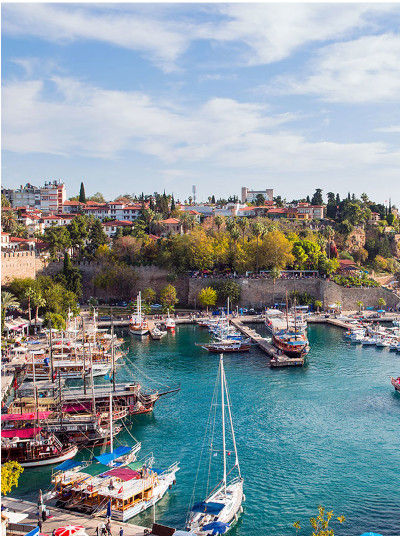 Stroll Through the Old Town of Kaleiçi
Get your steps in by walking down narrow streets of cobblestones, past beautifully restored historical houses of Ottoman architecture and have a drink in a café or bar. The Kaleiçi district offers visitors a great variety of historic buildings, shops, restaurants with courtyards, and even an old harbour, all in a mere square kilometre. No matter what time of day or night it is, there is always lots to see and do.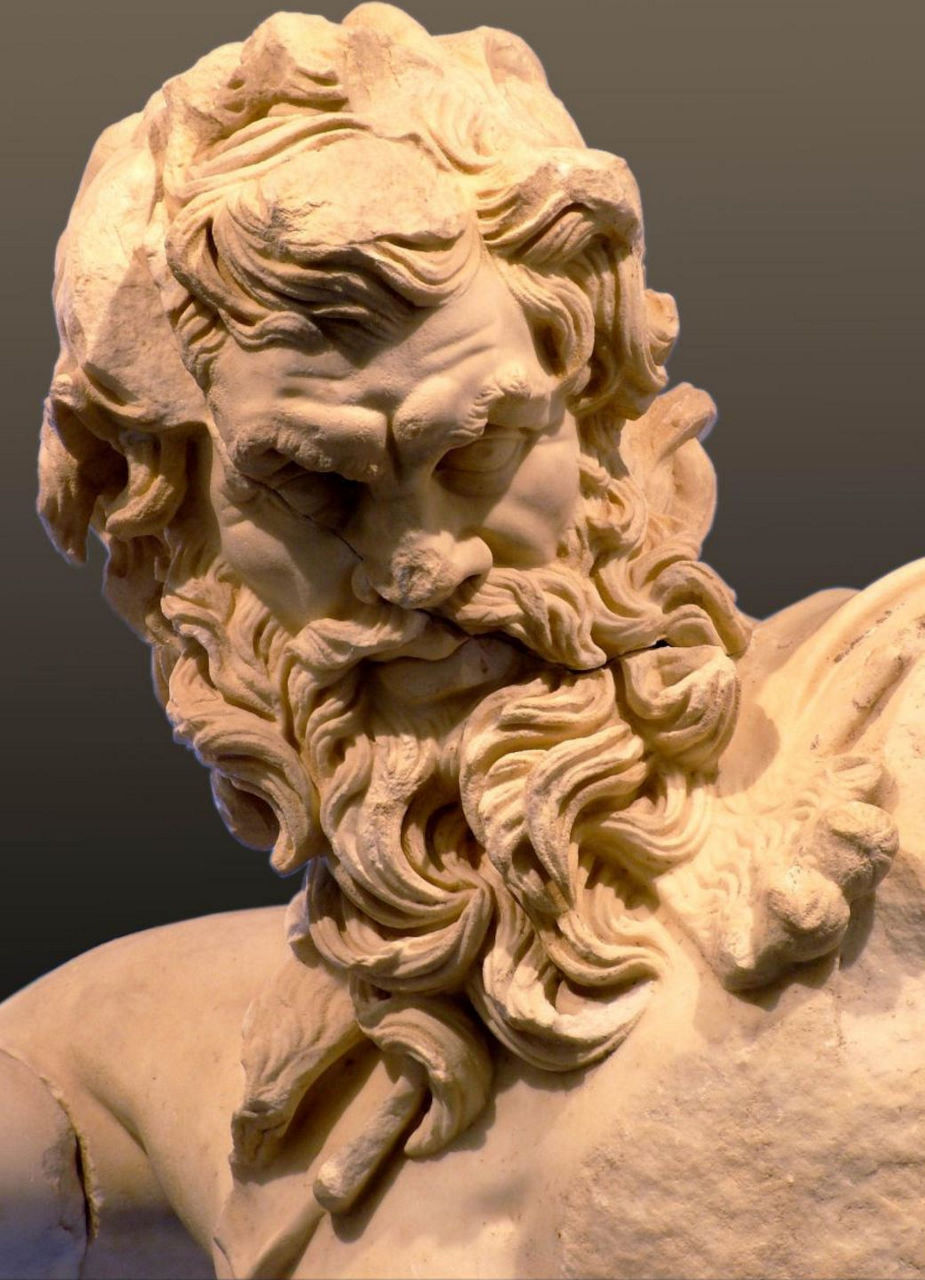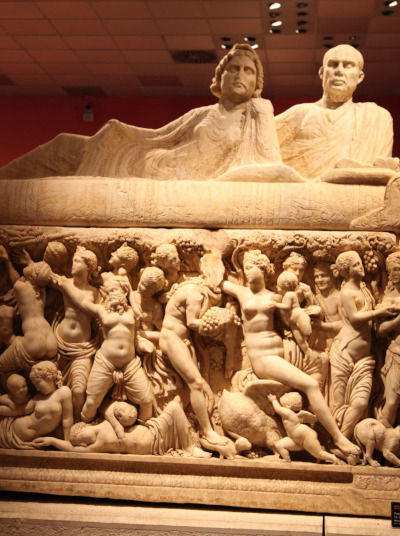 Amble Through the Antalya Museum
A must-see for all history buffs - the Antalya Museum offers one of the biggest displays of Roman artifacts in Türkiye. Here, in an area covering 7,000 square metres spread across 13 exhibition halls you can find everything from Ottoman weapons to Roman sculptures, Greek relics, and even a special exhibit for children. Most of the 5,000 items on display come from local sites, which is why this is one of the most important Turkish museums.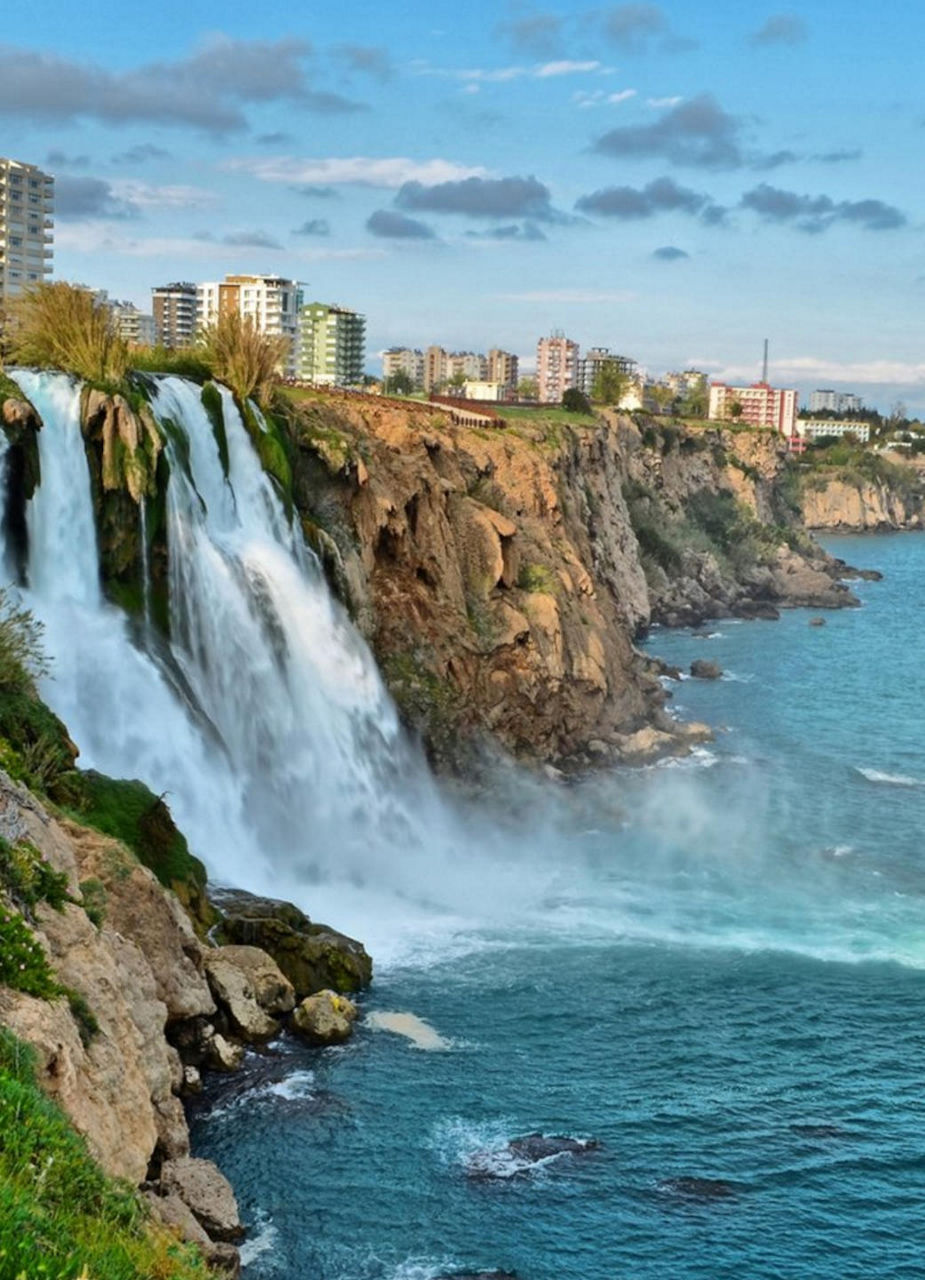 Roam Through the Düden Park
Escape the busy city life by having a picnic at the Düden (Gençlik) Park and observing the Lower Düden Waterfall. This waterfall originates from the Düden Creek and drops 40 meters into the Mediterranean Sea. After absorbing the breathtaking view and walking through the park you should stop at one of the many cafes around the park for a refreshment.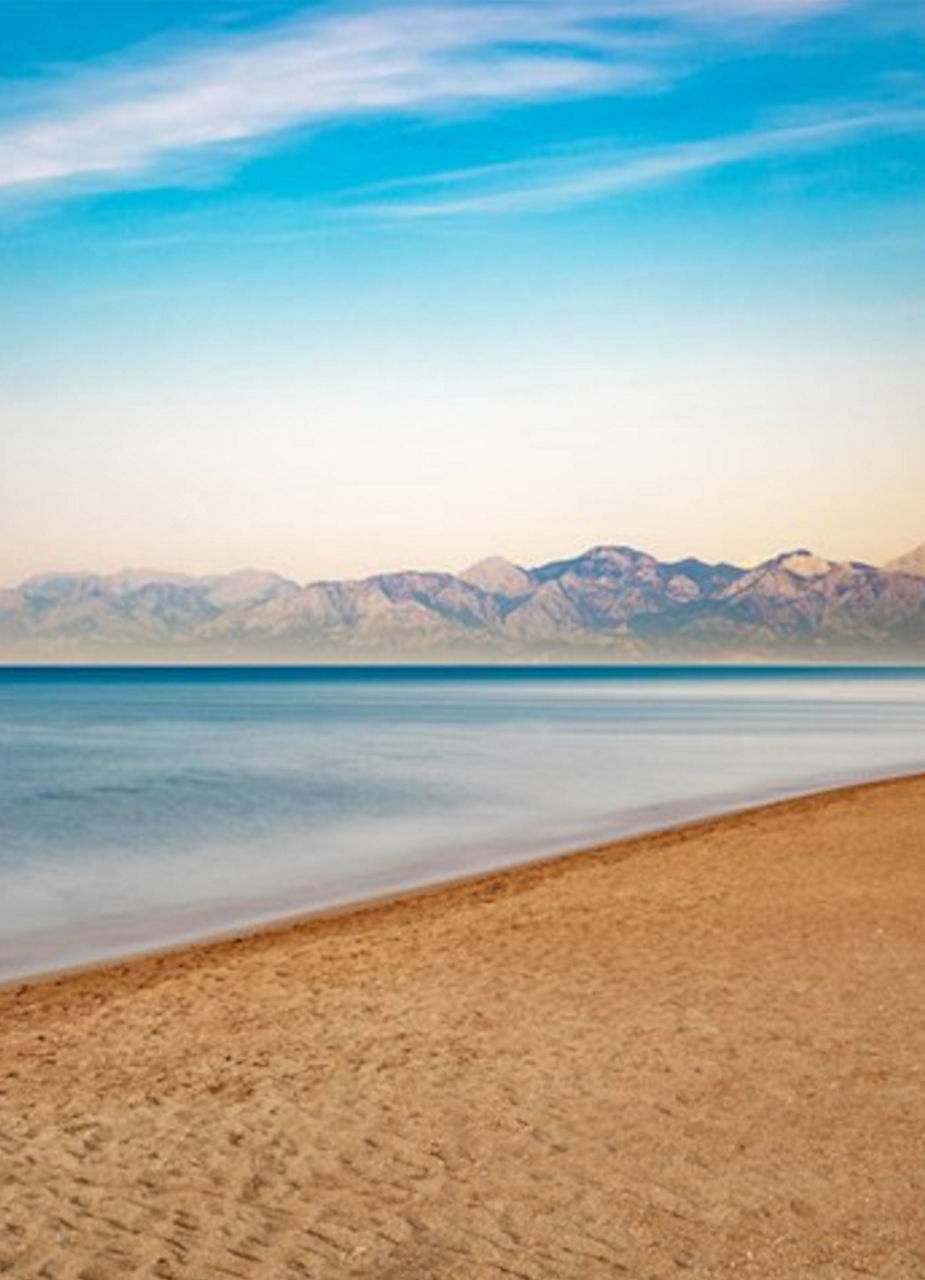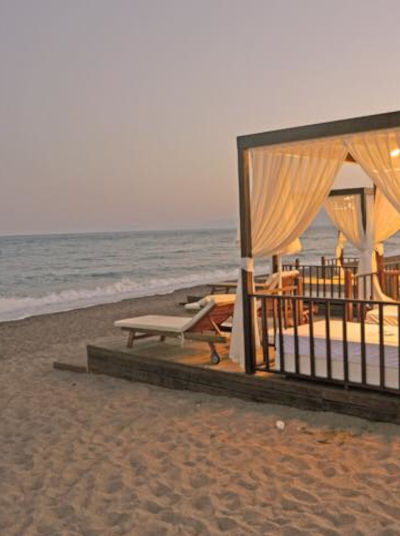 Run Through the Sand of Lara Beach
It's beach time! A visit to one of the many beaches in Antalya is a must-do for every holidaymaker. The long, sandy Lara beach is a public beach close to the city centre and renowned for its cleanliness, safety, and sustainability. Whether you want to simply throw a towel on the sand and hop into the water or enjoy more luxury offered by the many beach clubs, there is something for every budget.