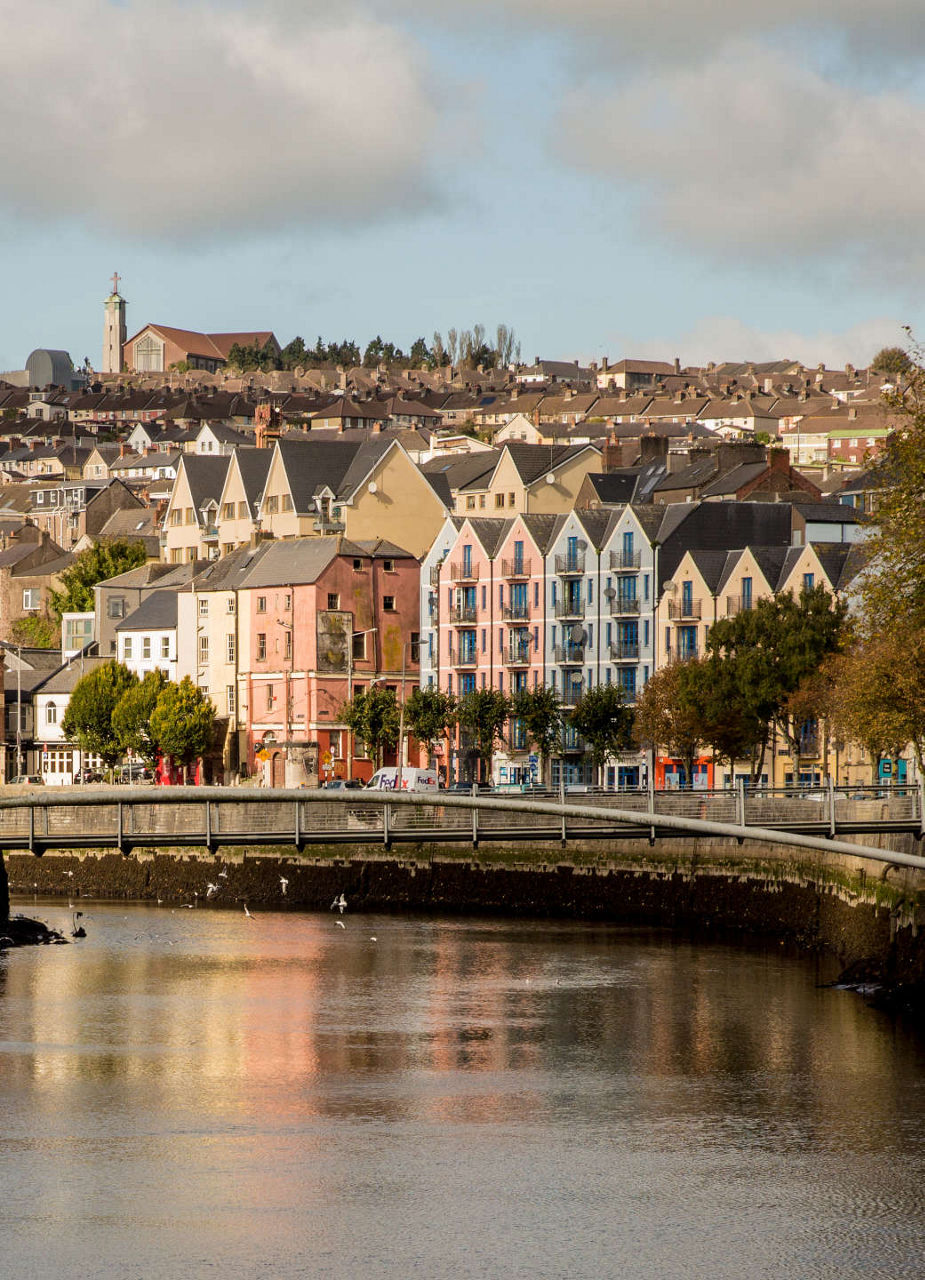 Arrive and drift
Before you set off on the south-western section of the Wild Atlantic Way in your rental car or perhaps even on foot, we recommend that you explore the lively and varied town of Cork for another 1-2 days. You are guaranteed not to get bored. Besides the English Market, where you can feast from one stall to the next, there are also numerous cultural sites to visit. The old Cork City Gaol is just as worth seeing as the Crawford Municipal Art Gallery or St. Fin Barre's Cathedral. And if all the cultural highlights have made you thirsty, we recommend a visit to the Franciscan Well Brewery or one of the many cosy pubs. Sláinte!
The Wild Atlantic Way is also considered Ireland's most spectacular coastal road, covering over 2,500 kilometres. It begins south of Cork in the coastal town of Kinsale and winds its way up Ireland's west coast to Derry. Ambitious travellers do the entire route in 14 days. In our article, we would focus on the first section to Dingle in County Kerry. This allows for a road trip of 4-5 days.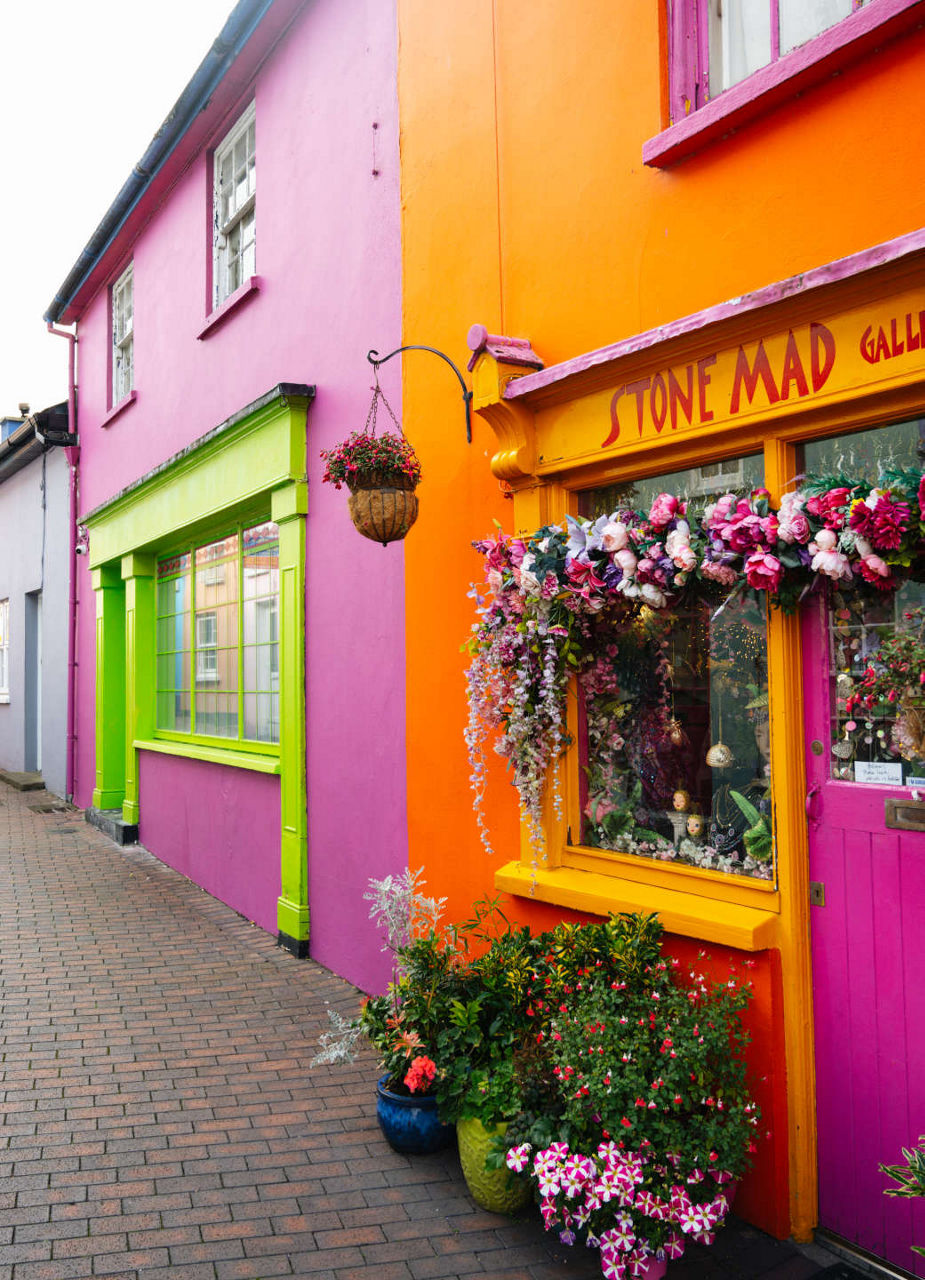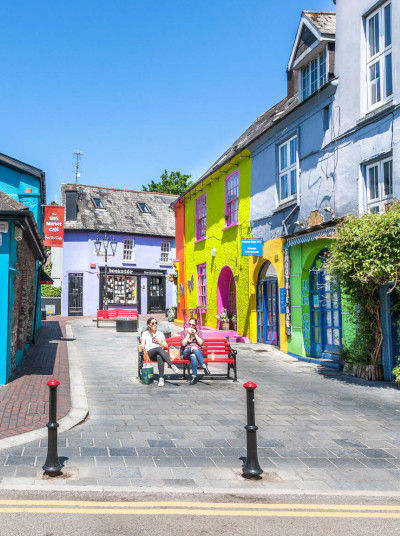 Let's go in Kinsale!
The starting point of the road trip is the beautiful town of Kinsale about 30 kilometres south of Cork, which you can reach in about 30 minutes by car. The colourful houses immediately catch the eye and are a popular photo motif. Other sights in Kinsale are the market square and Desmond Castle. If you have a little more time, the guided heritage walks are also worthwhile, where you can learn interesting facts about the town and its culture.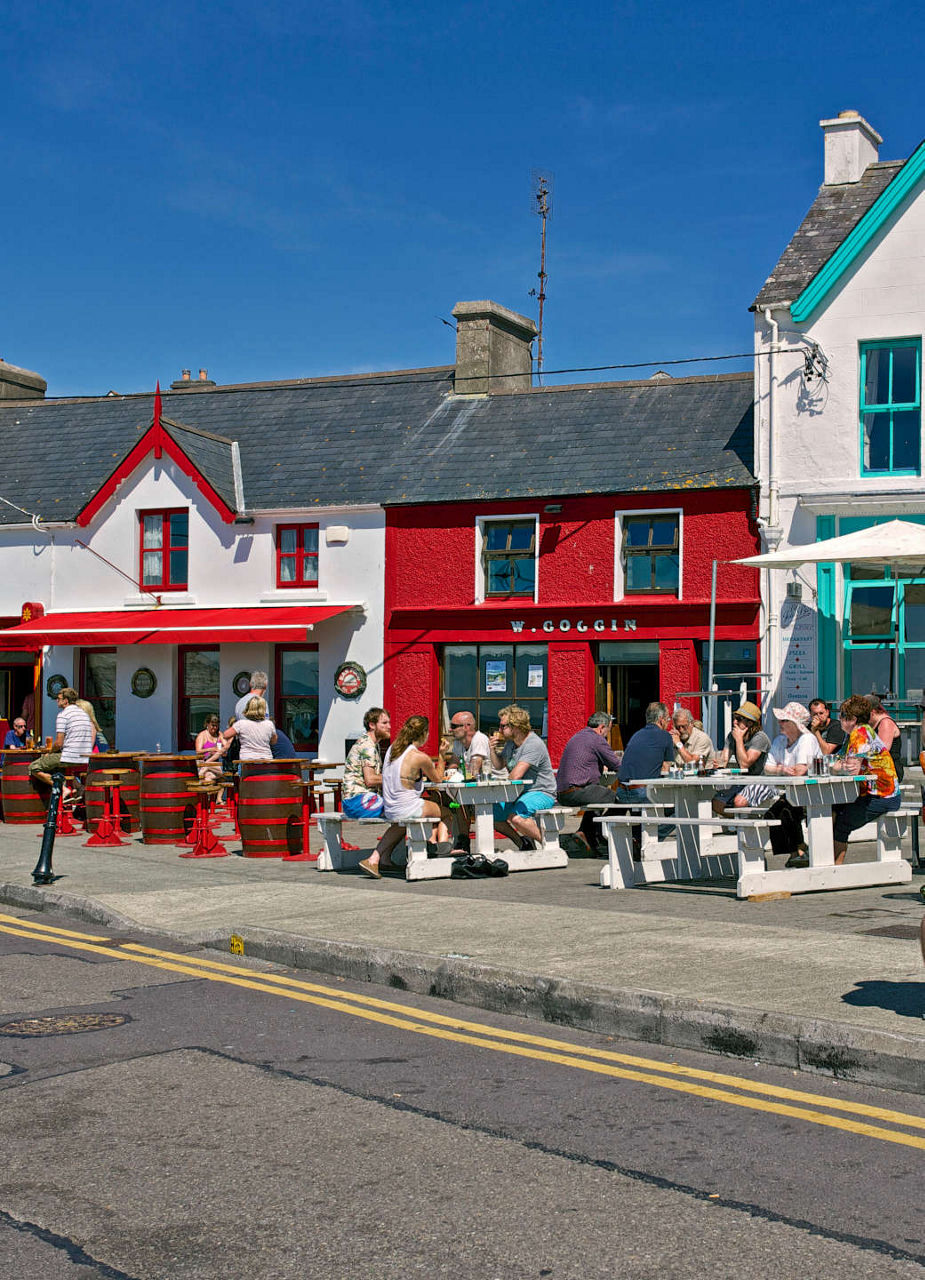 On to Baltimore!
The 1.5-hour drive to Baltimore is already an absolute highlight. The road of the Wild Atlantic Way winds through gentle landscapes with green meadows and grazing sheep. In the summer months, from May to October, many beautiful events and festivals take place in this pretty harbour town. Nature lovers also get their money's worth here: from whale watching to sailing tours or extensive hikes, everything is possible here. Why not find a nice B&B and spend the night in this beautiful place?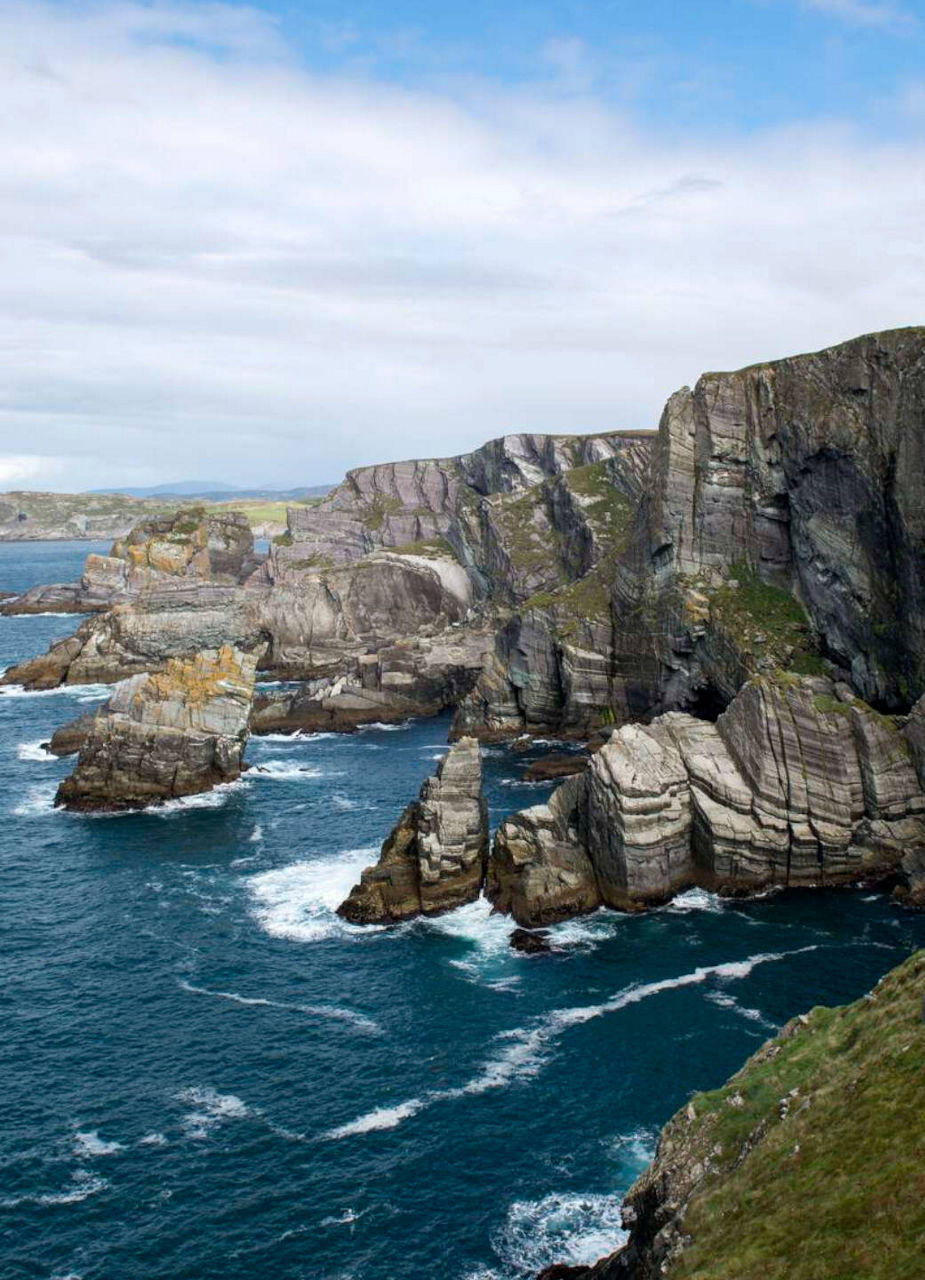 Unspoilt nature
If you appreciate a cool seaside setting and like to hike or walk, you will greatly appreciate the next three stops. First stop (after about an hour's drive from Baltimore) is the Mizen Head peninsula, which is one of the most secluded regions in Ireland. Here there are numerous hiking routes, a visitor centre and a nice café to warm up in. Another hiking destination is Sheeps Head Lighthouse, one bay further (about 1 hour from Mizen Head).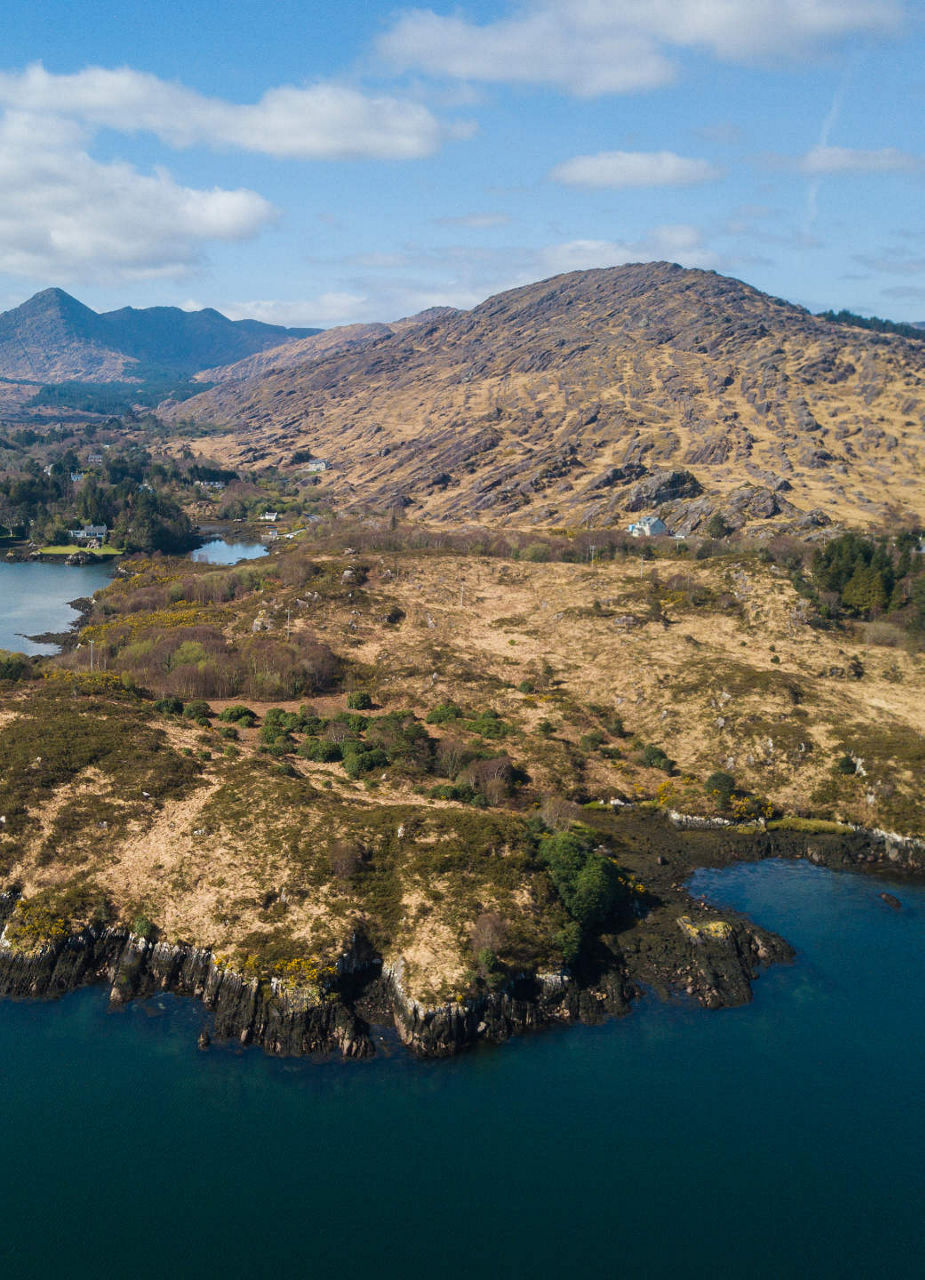 Glengar Reef Nature Reserve
The Glengar Reef Nature Reserve in the Beara Mountains is another recommended region for walking. There is something for every level: from a 25-minute, level River Walk, to the one-and-a-half-hour Esknamucky walk, to the steep, one-kilometre climb to Lady Bantry's Lookout. The individual routes can also be easily combined with each other. Should you decide to take the Beara Trail, you will automatically arrive at the stone circles of Cashelkeelty, which are around 3,000 years old. A special place of power with good panoramic views of land and sea. Find a nice place to stay along the way.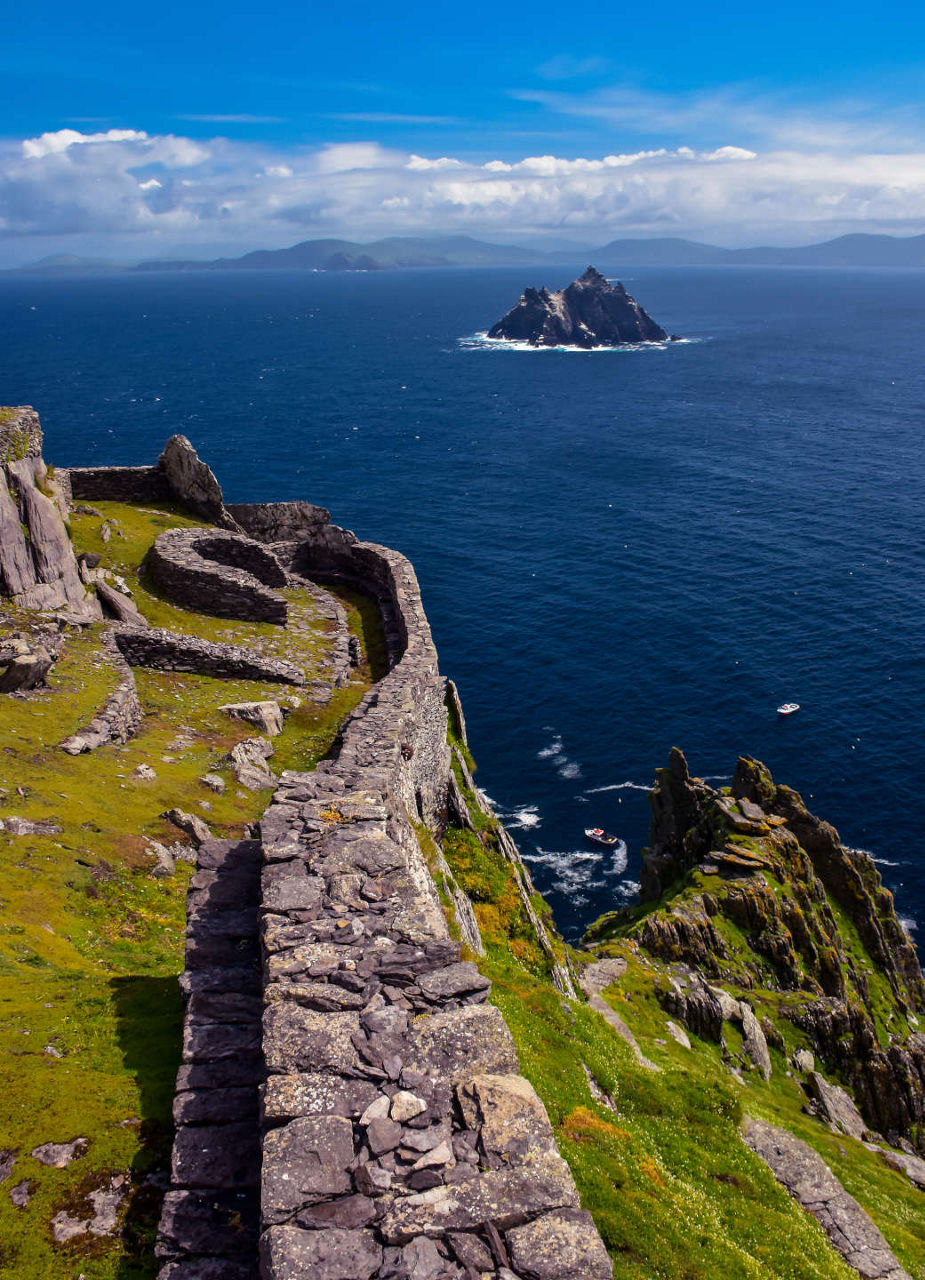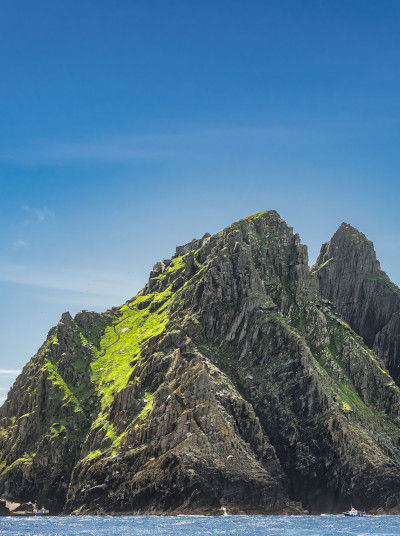 Star Wars fans take note!
Either continue on to Cahermore, another small town on the Wild Atlantic Way (just under an hour from Glenga Reef) or take the short cut to Kenmare. The road from Kenmare then takes you on to Portmagee. You will reach this place after another 80 kilometres. It was named after a notorious smuggler in the 18th century. If you are a Star Wars fan, your heart will beat faster here. In good weather and swell - boats cross here to Skellig Michael - the filming location of the finale of the seventh episode of the "Star Wars" saga. Portmagee is also a nice place to stay overnight.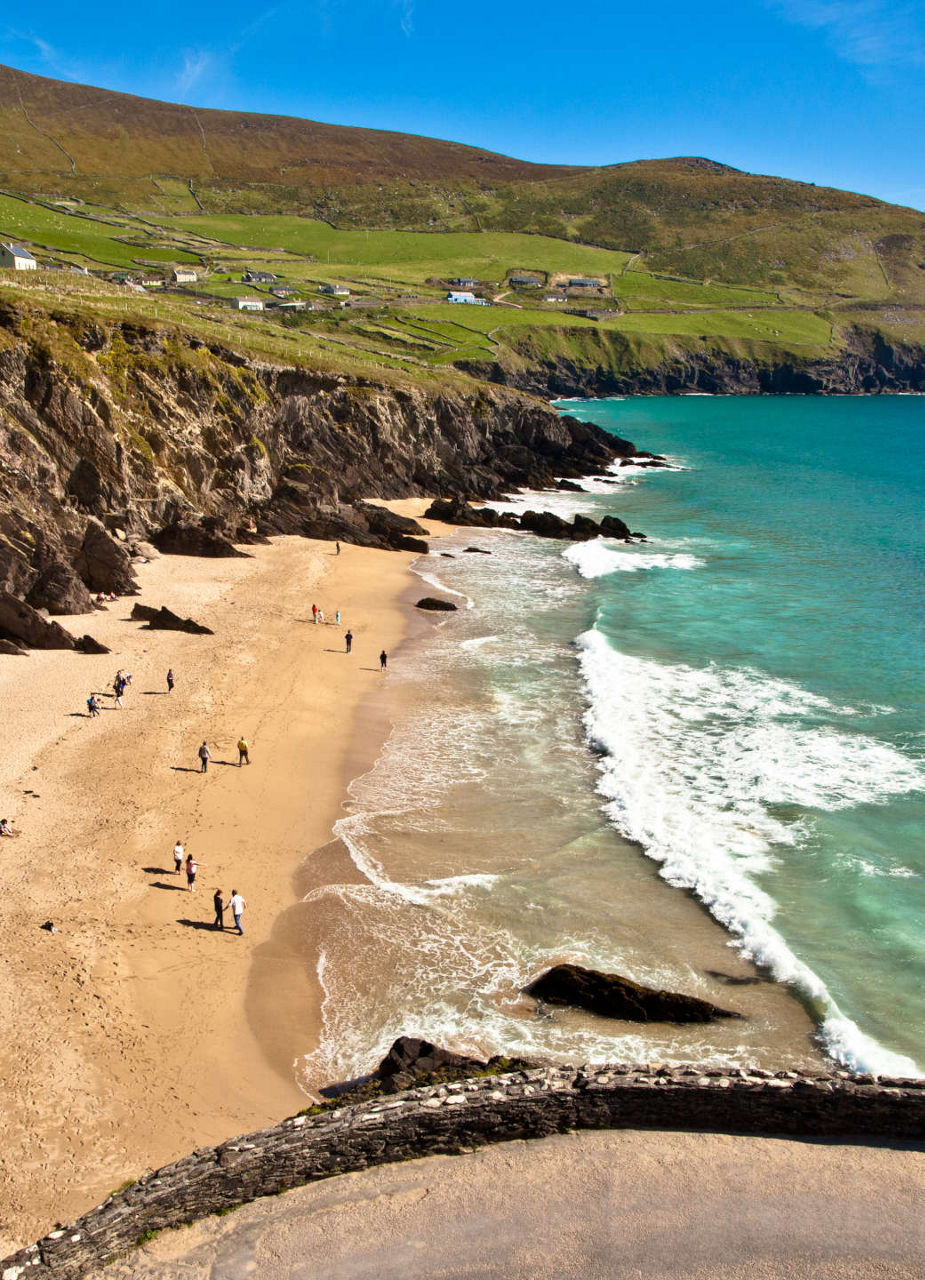 Dingle - a pub paradise!
Dingle is the last stop on the road trip before heading back towards Cork. The charming harbour town (2 hours from Portmagee) is located on the peninsula of the same name and probably has more pubs than inhabitants. Similar to Kinsale, the house facades shine in many bright colours and give the town a very inviting touch. Tradition still plays a big role here: Gaelic is still spoken predominantly in Dingle. Signs and signposts are always in English and Gaelic. Dingle also invites you to explore the surrounding countryside on foot.