Off to Colombian adventures
Contrasting, exciting, enchanting. Experience the diversity of Colombia on your next trip. Our two holiday destinations Bogotá and Cartagena are perfect for exploring this country of contrasts on an impressive round trip. In addition to an incredible number of cultural highlights, Caribbean sandy beaches, lush jungle landscapes, high mountain peaks and vibrant metropolises await you.
Bogotá
Most round trips through Colombia start in the lively capital Bogotá. The location of the metropolis is perfect for this: situated in the centre of the country and at 2,640 metres above sea level. From here, in addition to a round trip, numerous day trips can be planned into the nearby mountain landscape. It is highly recommended to spend a few days of your Colombia holidays in Bogotá itself and indulge in the hustle and bustle of the city. It has so much to offer - from a wide range of cultural activities to picturesque parks and lively markets.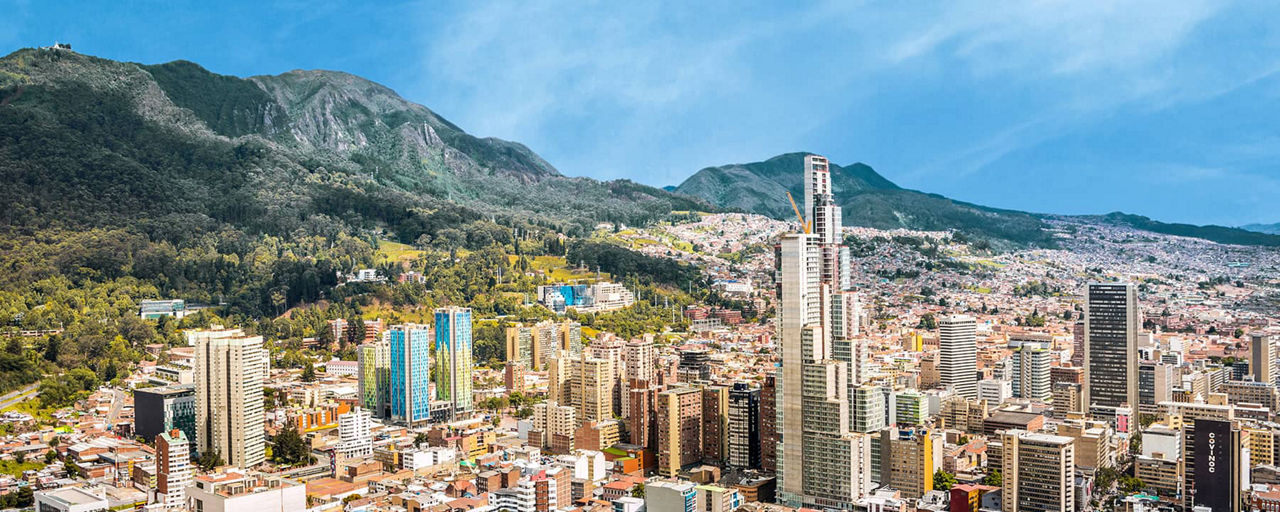 Cartagena
Colombia captivates with incredible natural beauty and diversity. In the north of the country you will also find treasures such as high coastal mountains, Caribbean dream beaches and beautiful national parks. After a Colombia round trip, it's worth relaxing for a few days in Cartagena before heading back home from here. Relax on one of the numerous sandy beaches in and around the port city of Cartagena or collect unforgettable impressions of the country's history during a walk through the colourful alleys.