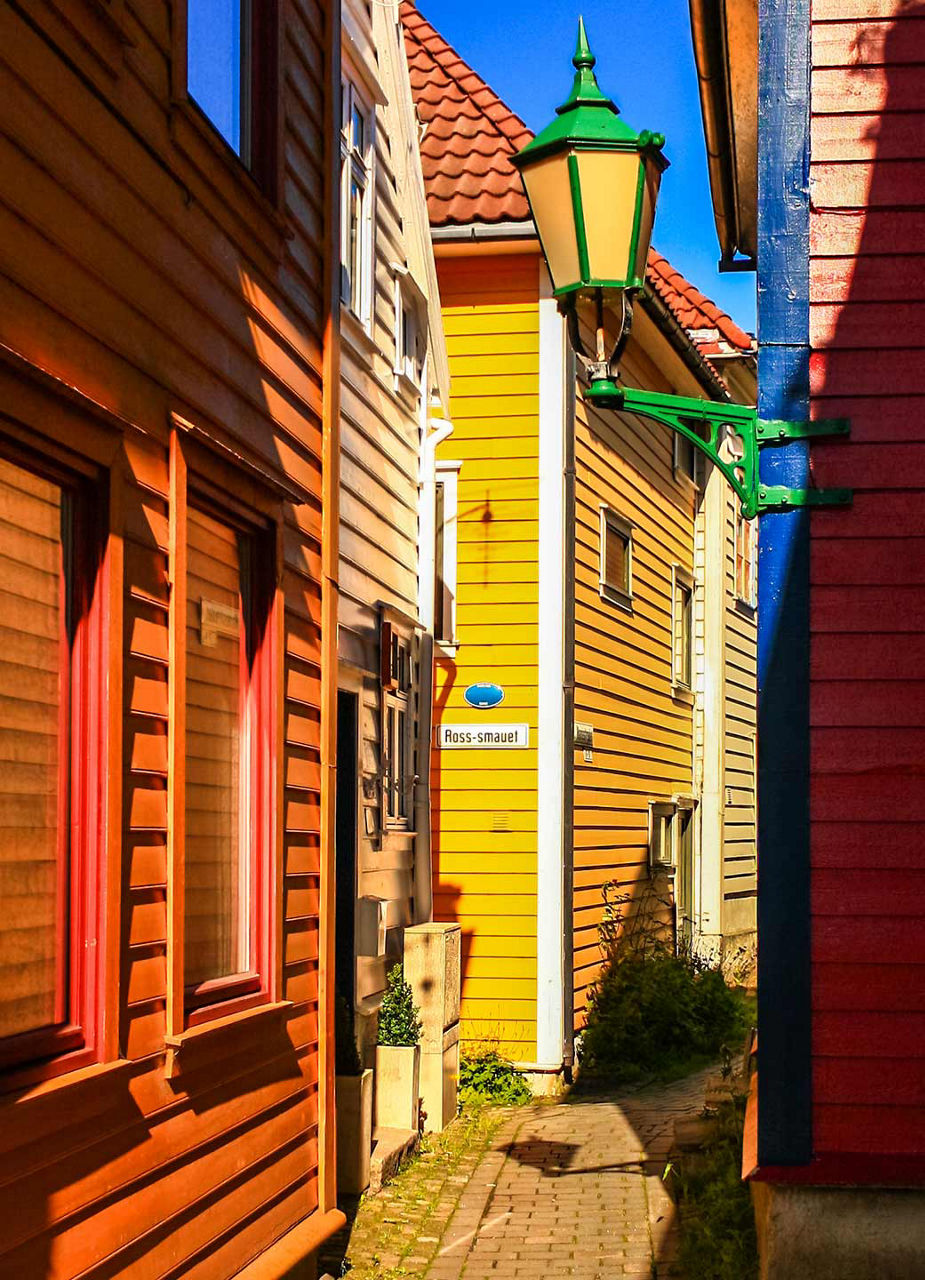 The Charm of the North
Fjords so deep that you'll never see the bottom. Mountains so high that the snow on the peaks never melts. Thundering waterfalls that can be heard from far away – Norway captivates visitors with the power of its magnificent nature. But the country will enchant you with more than just its majestic fjords and cliffs. It also has many, many charming little towns where you can let the local Norwegian laid-back mentality be your guide. Let us take you on a journey to Bergen and show you the most charming squares and hidden corners in town.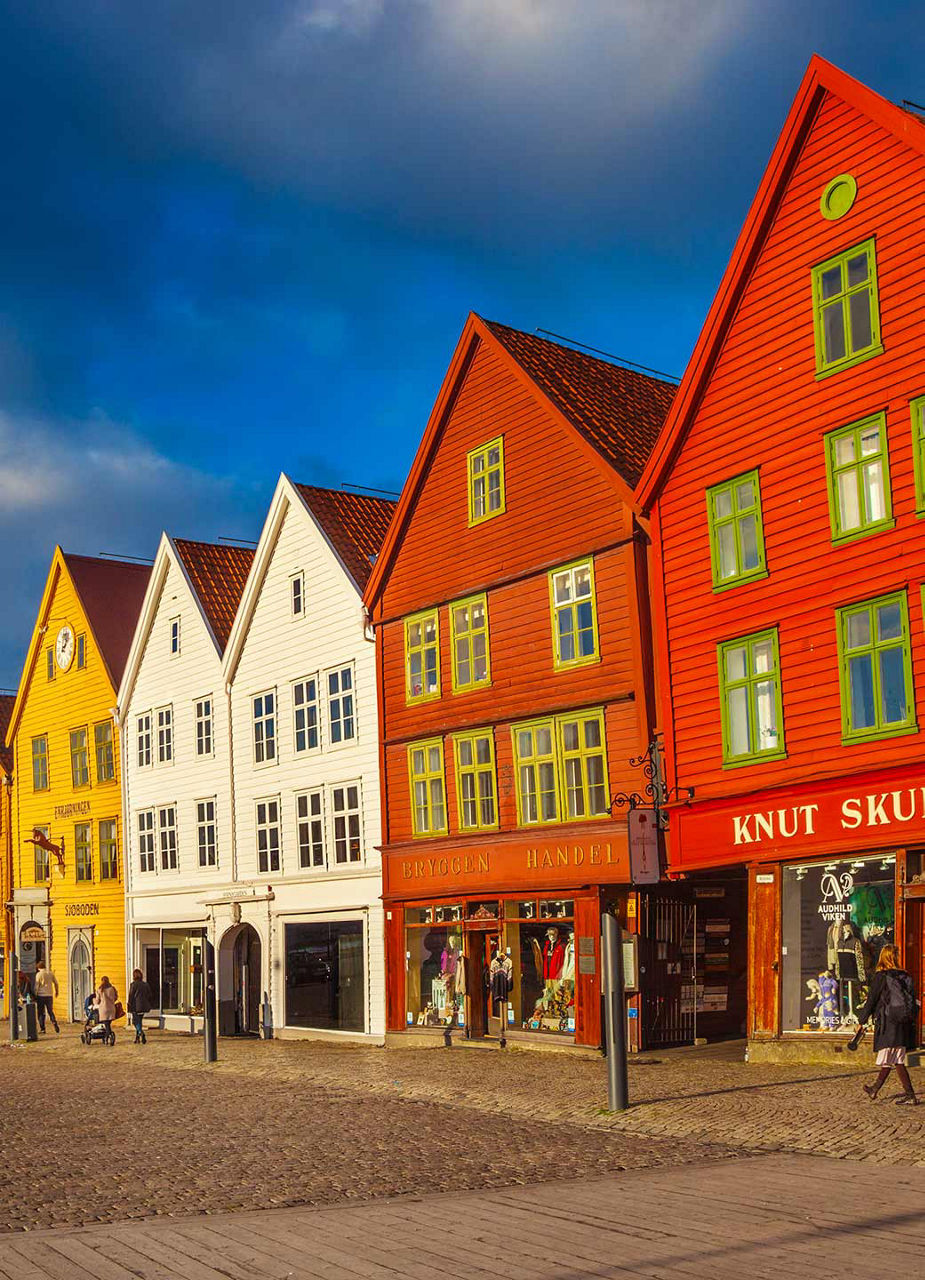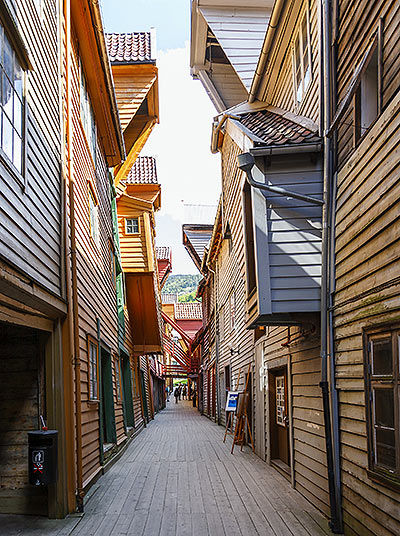 Gables and Narrow Streets with a Story to Tell
Red, white, yellow, and orange wooden houses with pointed roofs and latticed windows line up close together. Just behind them: wooded hills rising up from nowhere. Welcome to Bryggen, the merchant quarter of Bergen. This is a place that has written history since it was here that the merchant city of Lübeck first established a trading post as early as the 14th century. The best-selling export in those days: dried, very salty fish. With a little imagination, you can still smell the cod of days gone by as you walk along the narrow streets of the picturesque quarter, likely one of the reasons why Bryggen was declared a UNESCO World Heritage Site in 1979.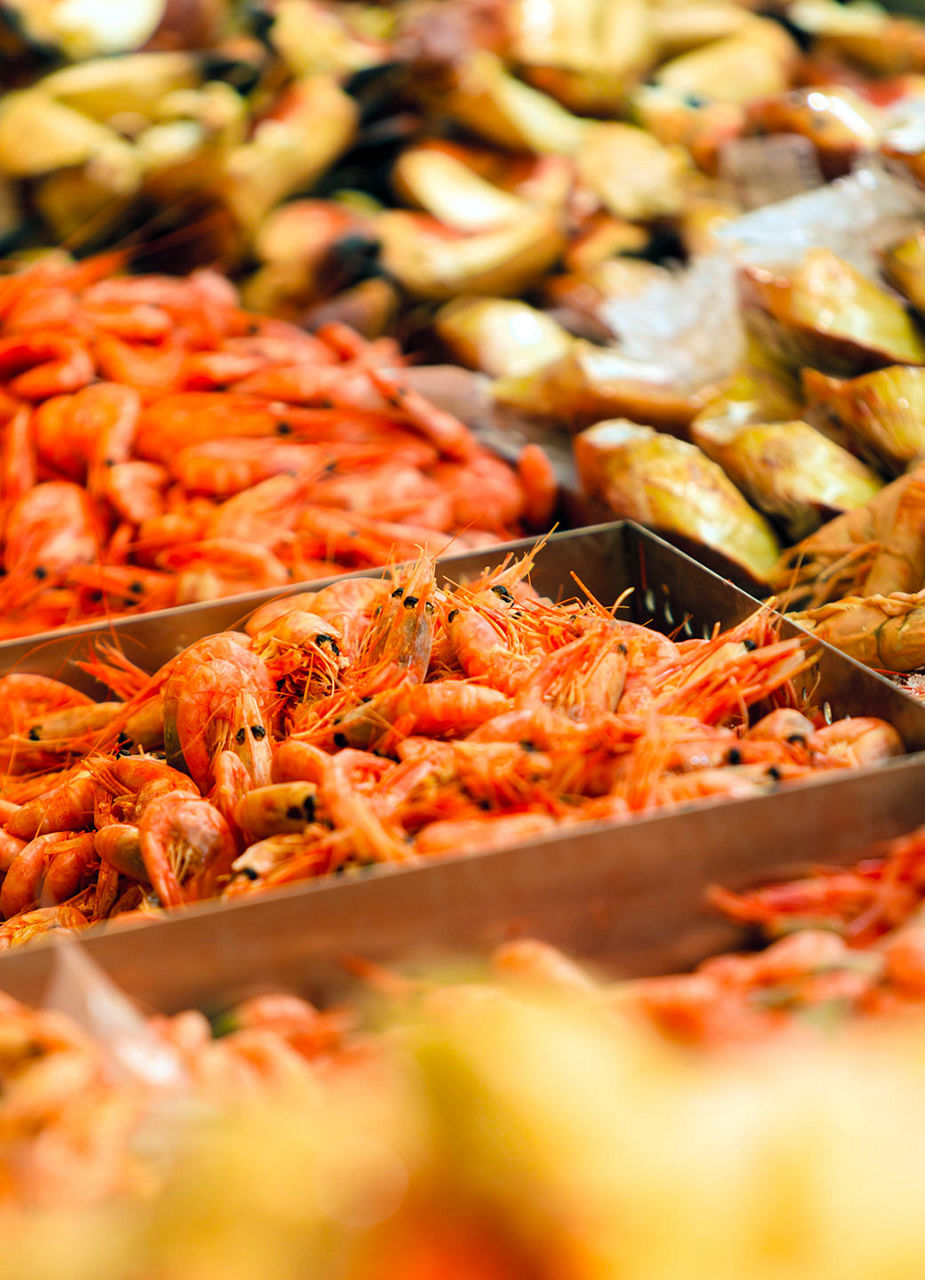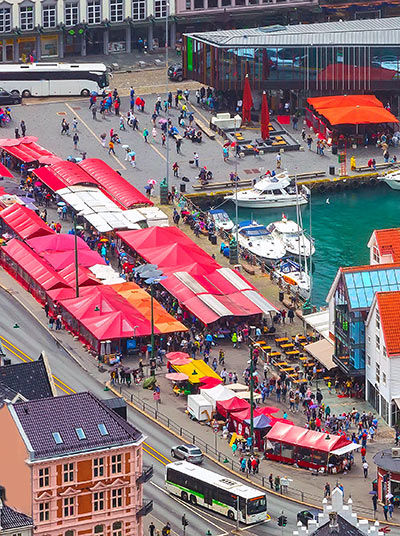 Freshly Caught Fish at Sunset
Are you struggling to stop thinking of anything but dorado and codfish since strolling along Bryggen's historic streets? In that case, it's good that Bergen's Fisketorget is just a stone's throw from the merchants quarter. Whether you prefer cod, mackerel, or halibut, you will find all kinds of fresh fish at the fish market – outdoors in the summer and indoors all year round. Our tip: buy yourself a portion of prawns and find a quiet spot with a view of the surrounding mountains. Nothing tastes as good as a freshly prepared prawns as you watch the sun slowly sink between the hills.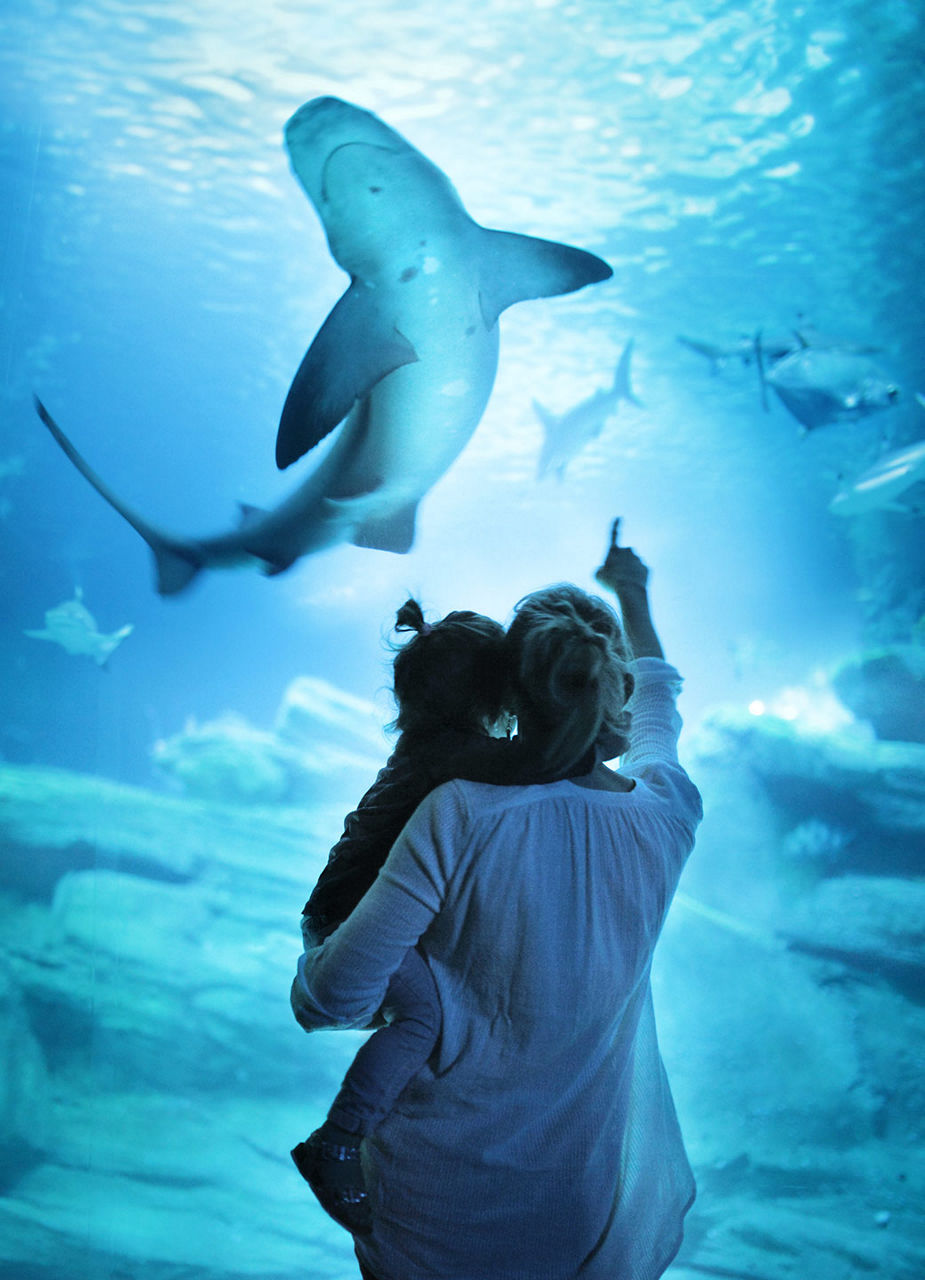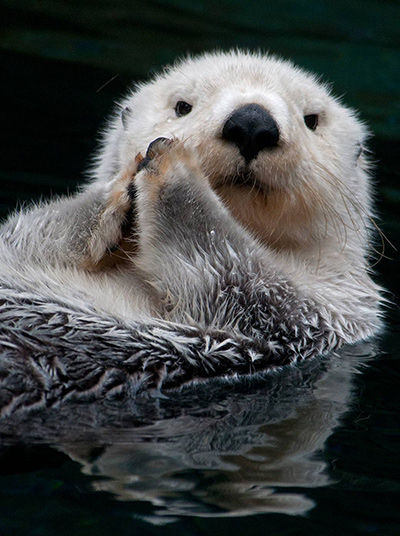 Penguins and Sea Lions
Where better to understand the fascination of the underwater world in the land of 1,000 fjords than in Norway's largest aquarium. From sharks and catfish to clownfish – you can see all kinds of fascinating sea creatures in the 150,000 litres of water at Bergen's 'Akvariet'. Once you have seen enough of the mysterious depths of the oceans, you can visit the tropical building to see Philippine crocodiles, pythons, and monkeys, or say 'Hej!' to the cheeky otters Gizmo and Bella and watch the sea lions Amy and Kim happily eat their fish out in the fresh air.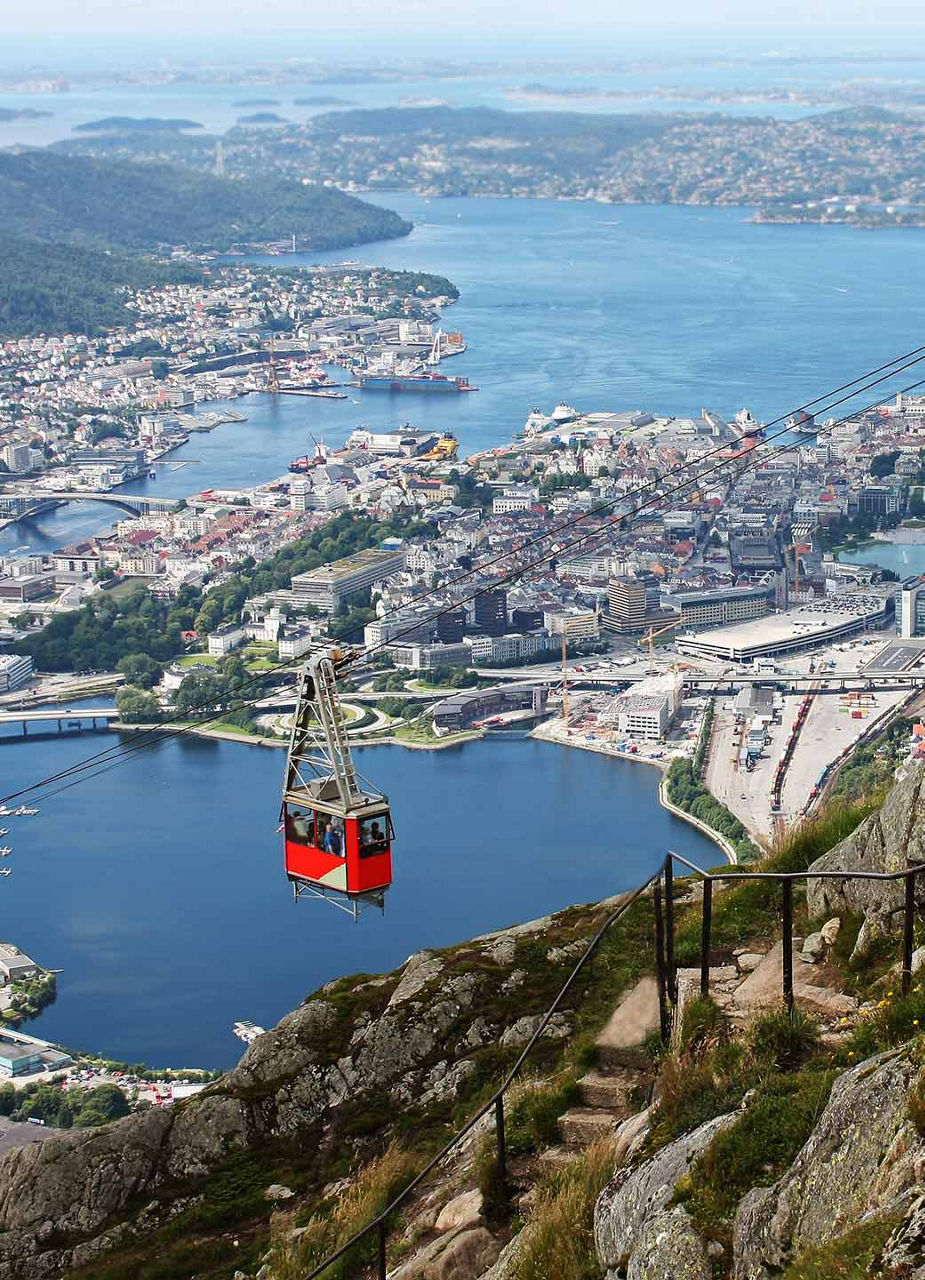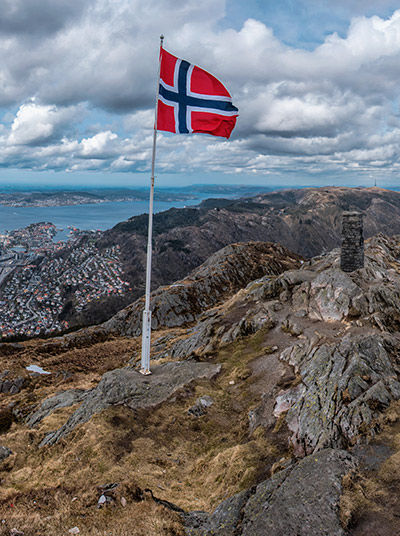 A view of Bergen
Land ahoy! We say goodbye to all things water-related and head 643 metres higher up to Ulriken, the city's highest mountain. Surrounded by rocky hills and a strong breeze, what awaits you there is what makes Norway so unique: a never-ending view into the distance. In fact, you can see so far that fjords and sky merge on the horizon. And if you look downwards, you get a clear view all the way down to lively Bergen. There are several ways to reach the summit: if you prefer a harder, steeper climb, take the Ulriken opp; if you fancy a leisurely swinging ride, take the cable car.