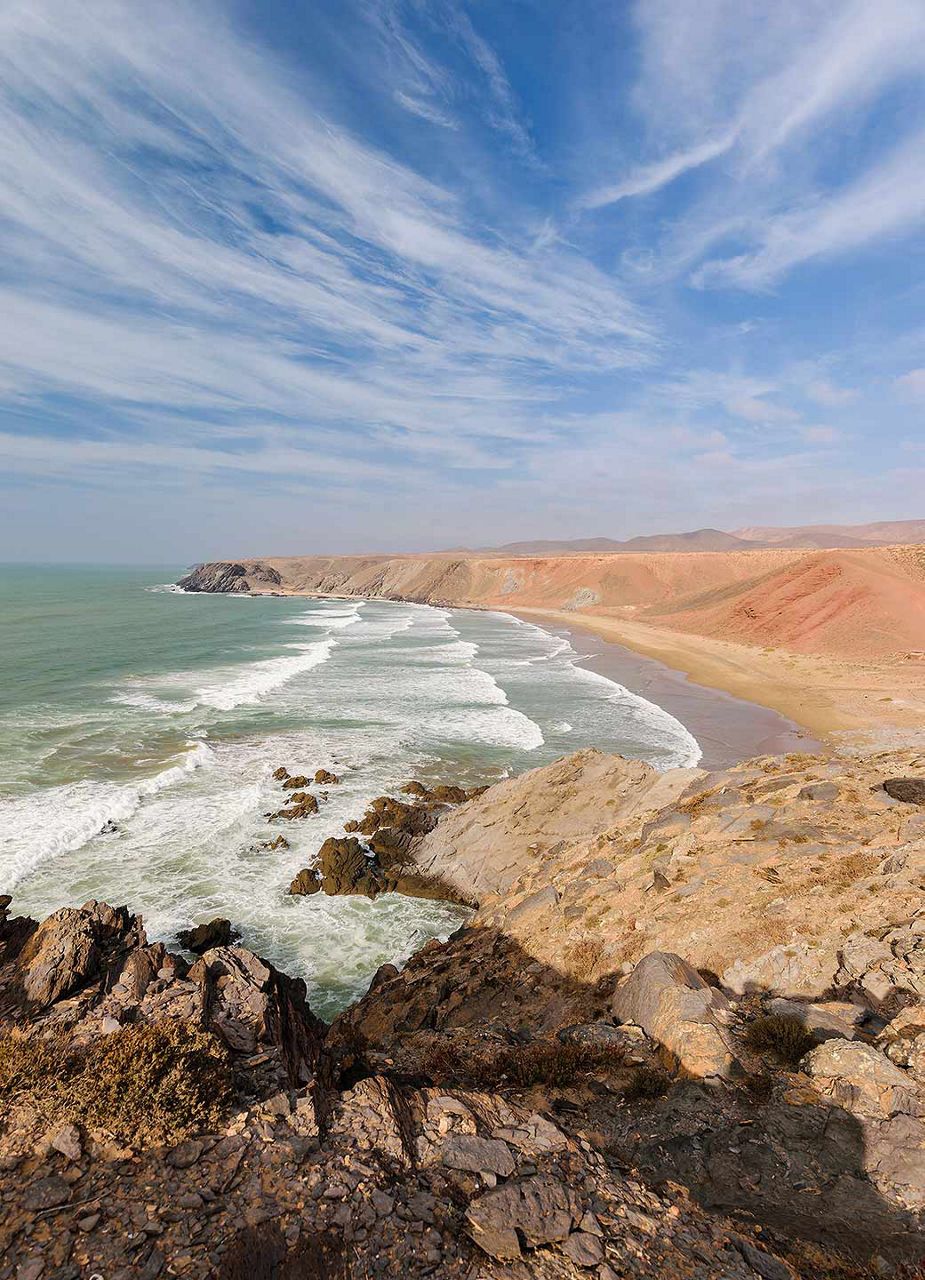 Souss Massa National Park
In southwestern Morocco, about an hour's drive from Agadir, lies Souss Massa National Park. This ten-kilometre-wide strip of coastline stretches for about 30 kilometres along the Atlantic Ocean, between the mouth of the Oued Souss and the Oued Massa. The national park is home particularly to antelope and gazelles, that visitors can observe amidst eucalyptus and savanna trees. The argan tree, from which precious argan oil is extracted, also grows here. Day trips to the national park begin in Agadir and include not only safaris on wheels, but often also visits to fishing villages and hikes across the dunes to the sandy Sidi Rbat beach.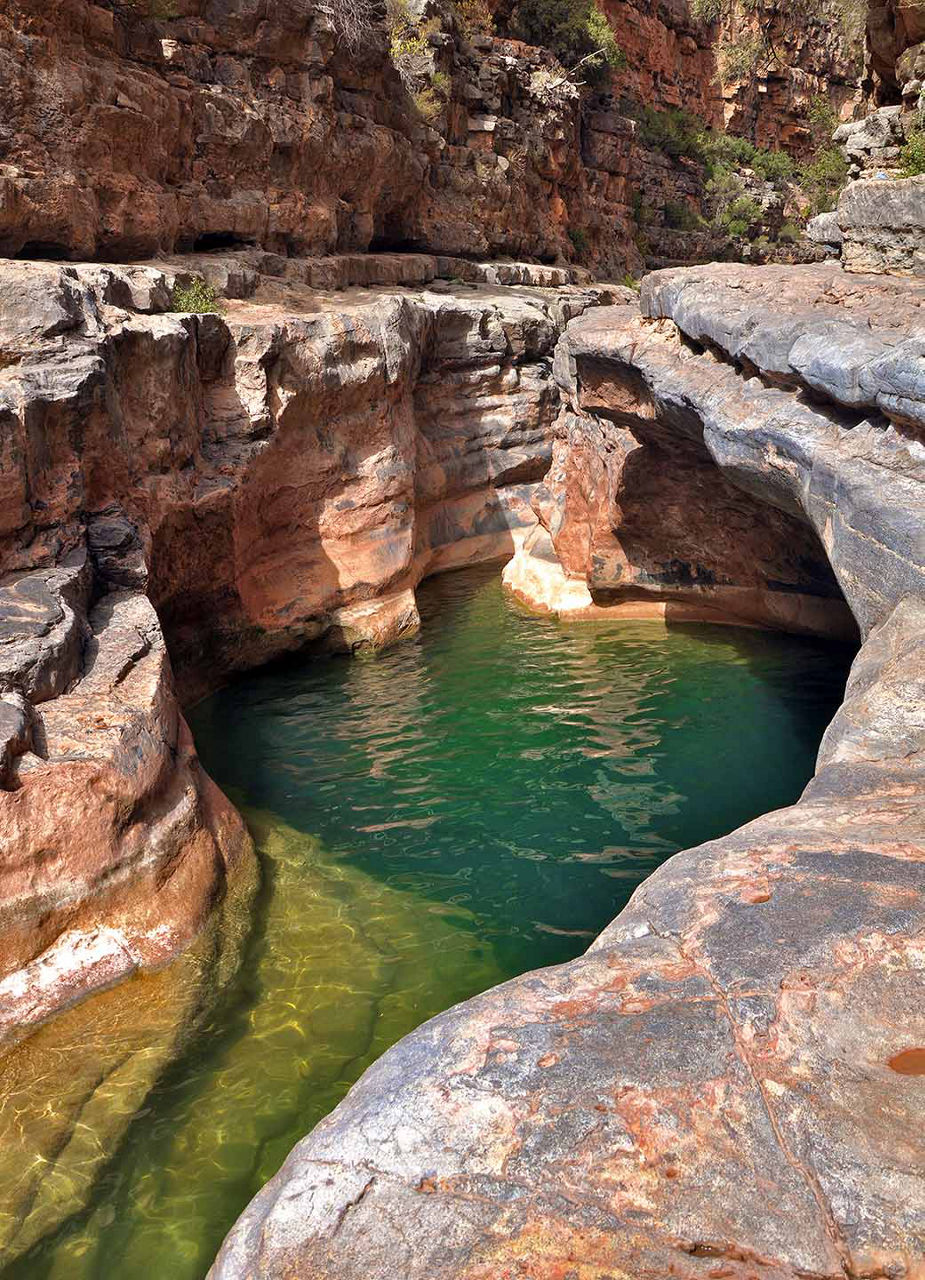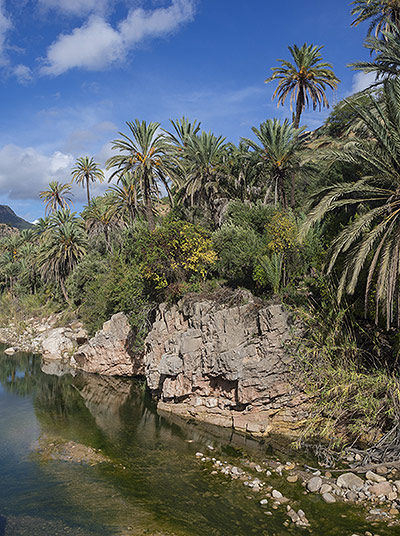 Paradise Valley
Further inland lies Paradise Valley – a delightful little natural treasure that has absolutely earned its name. This oasis in the Atlas Mountain valley is about an hour's drive from Agadir. Start with a short hike along narrow paths that wind past olive trees and thyme bushes. Suddenly the plant world changes, turning lush green, with palm trees growing next to the steep rocky cliffs – this is when you've arrived in Paradise Valley. Visitors should set aside plenty of time for this excursion in summer – not only for hiking and marvelling at the landscape, but also for jumping from the cliffs and swimming in the clear rock pools.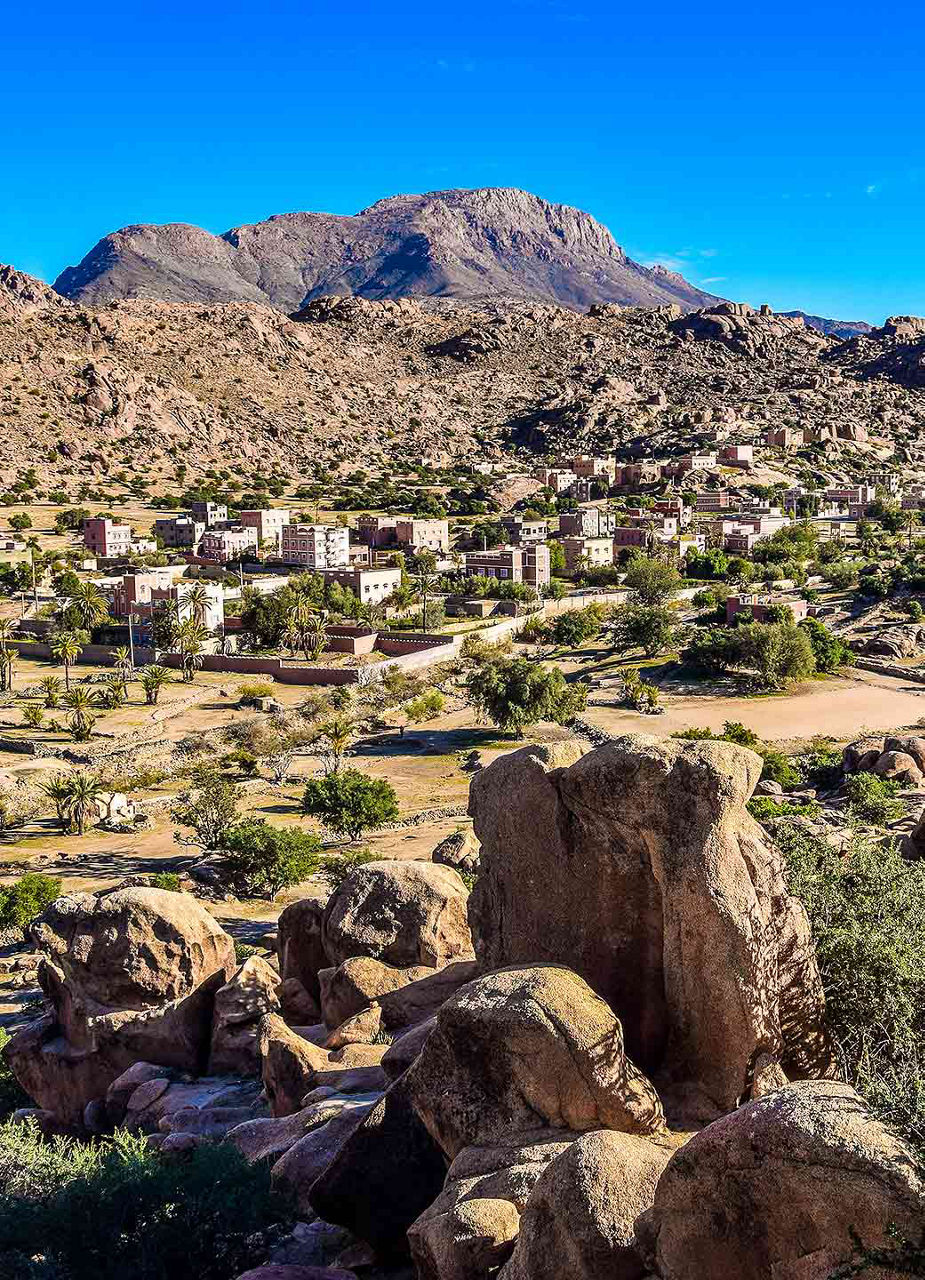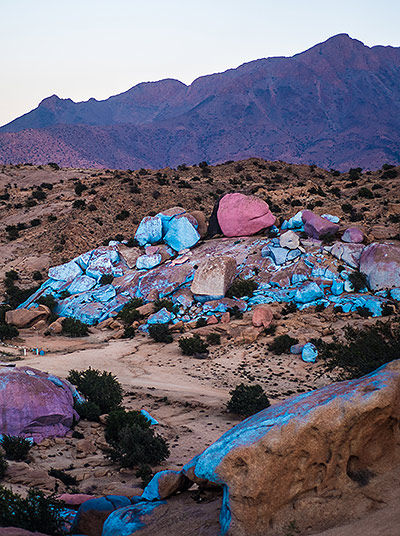 Tafraoute, the Village of the Berbers
Those who want to head out from Agadir to visit the Berber village of Tafraoute need to get up with the sun: located some 166 kilometres from Agadir in the Anti-Atlas Mountains, day trips usually start around 7 in the morning. Tafraoute is surrounded by impressive granite formations, some smooth, some fragmented. The highest peak is the Jbel Lekst, towering over the town at 2359 metres. Typical red-toned Berber houses, with their large windows and even larger roof terraces, nestle against the rock walls. Also worth seeing are the 'Blue Stones' by Belgian artist Jean Vérame south of Tafraoute, near the village of Aguerd Oudad. As the people in this area speak the local Berber dialect, it's a good idea to travel with a local guide to be able to communicate with them.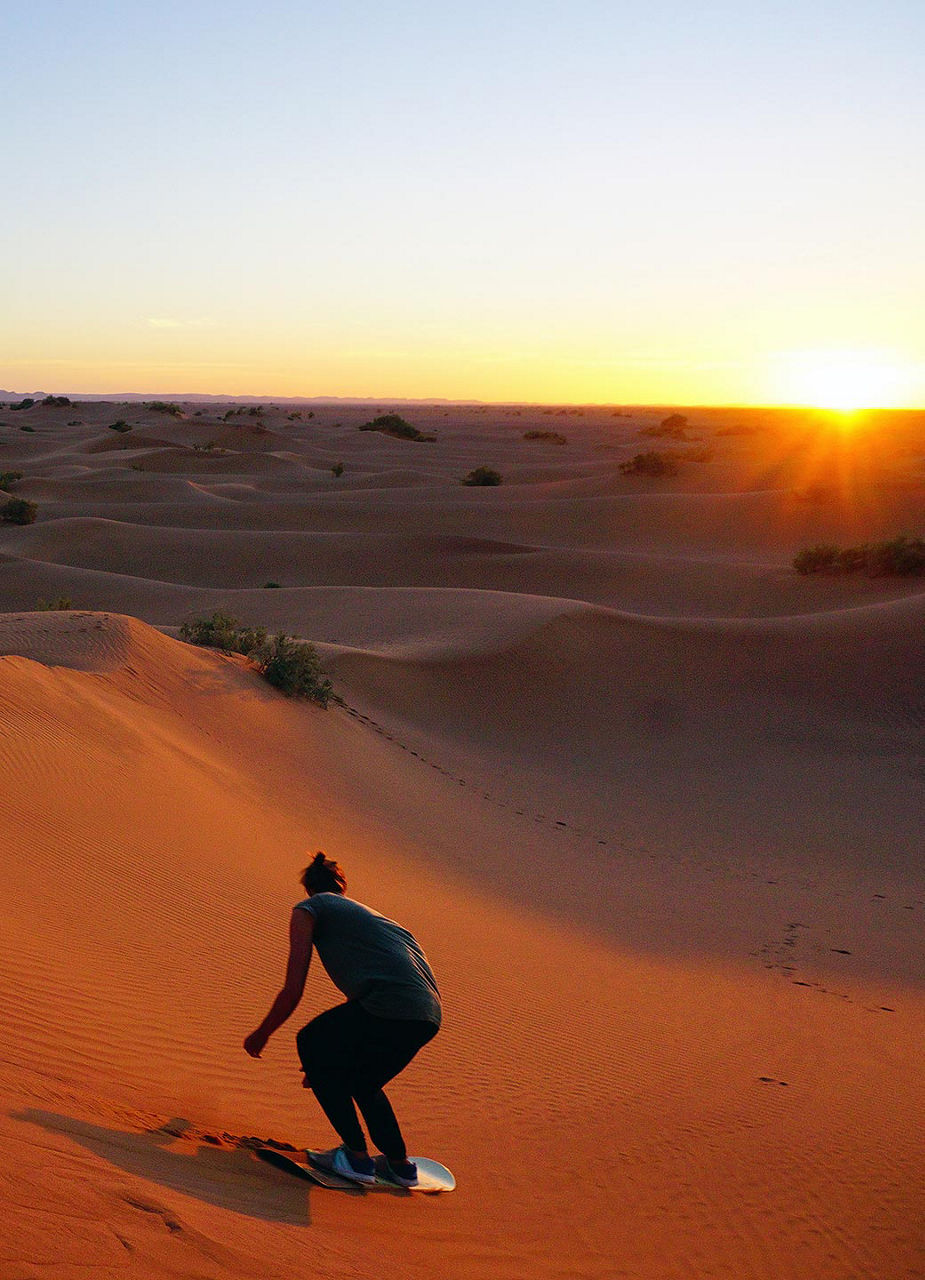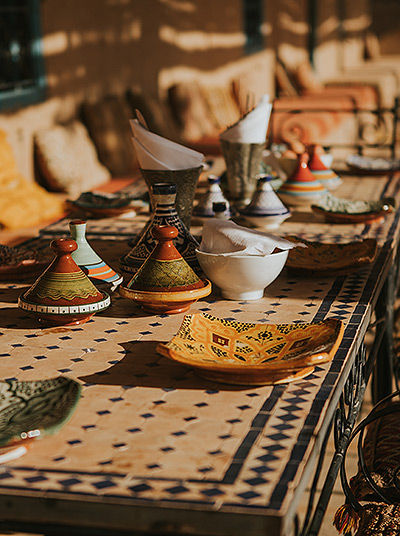 Dunes in the Sahara
If you'd like to combine Moroccan local culture with a bit of exercise, you can book tours to go sandboarding in the Sahara with a number of tour operators. These excursions generally begin at midday, and even the drive to the dunes, past popular surfing beaches and banana plantations, makes it worthwhile. Depending on the tour operator, you'll generally make a stop shortly after departure to have lunch with a local Berber family where you'll be served Tajine, a Moroccan stew, and fresh mint tea. Hot drinks cool the body from the inside, which is a good idea considering that shortly afterwards you'll be riding across the desert on a board. But don't worry, you'll get a crash course in sandboarding before you get started.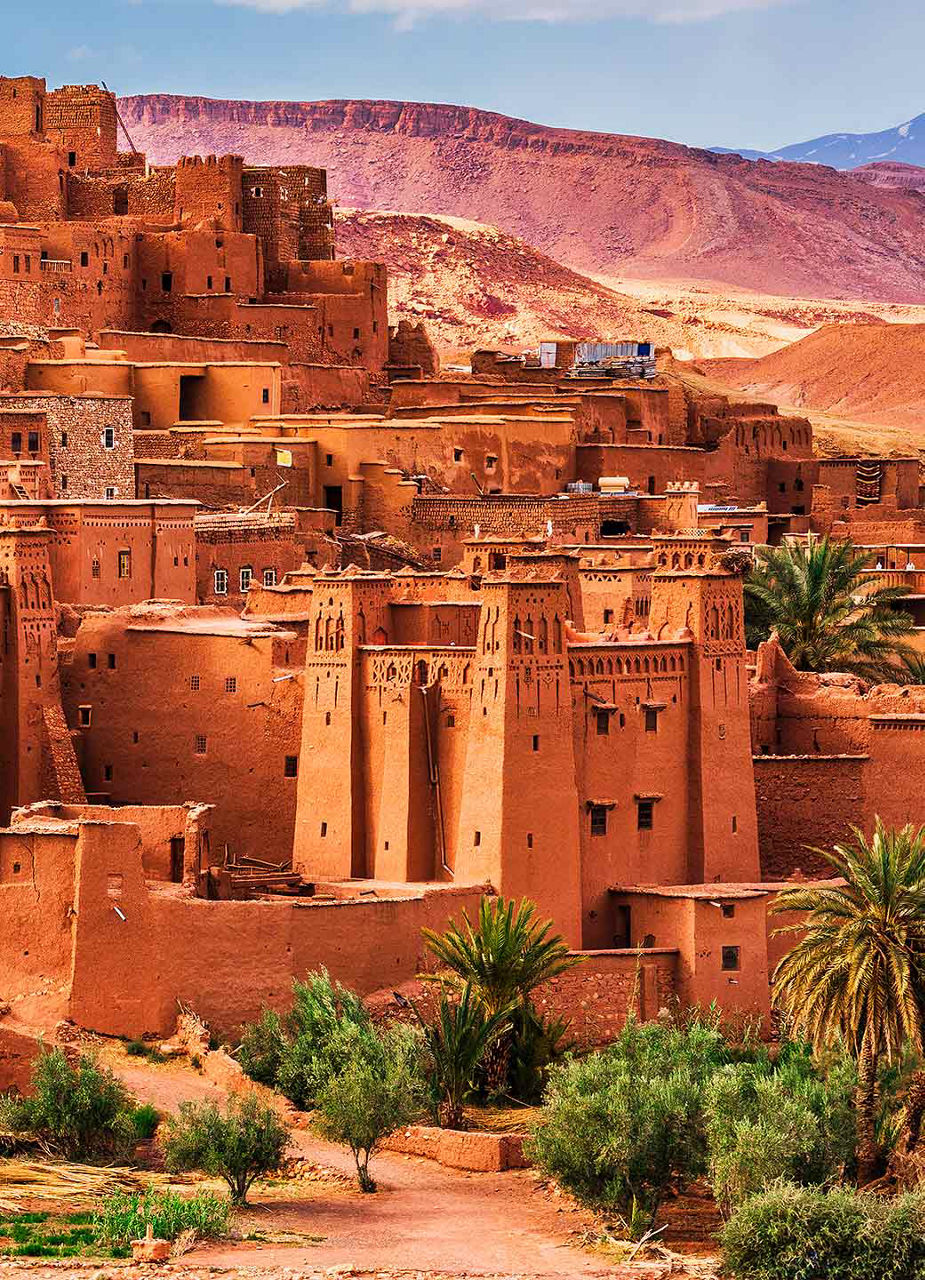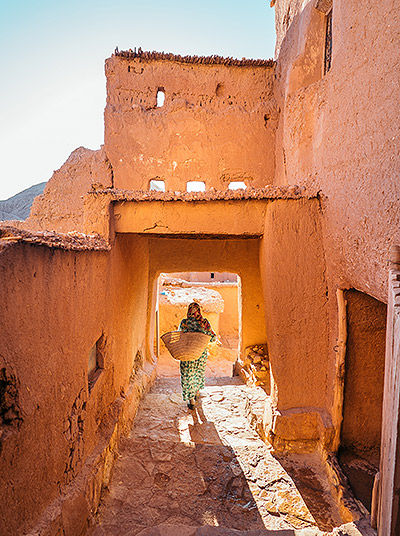 Ouarzazate and Aït-Ben-Haddou
Ouarzazate and Aït-Ben-Haddou are roughly 350 kilometres northeast from Agadir. Day trips start early, beginning with the old town of Aït-Ben-Haddou, whose adobe buildings have made it a UNESCO World Heritage Site. Even when viewed from the outside, the hillside town is a fascinating sight. Your next destination is the Atlas Film Studios on the outskirts of Ouarzazate. The city (referred to as 'Ouallywood') is considered the film capital of Morocco; scenes for the James Bond film 'The Living Daylights' were filmed here in 1987. The Kasbah von Taourirt, a 19th century labyrinthine fortress, even looks like a film set, with colourful mosaics and intricate plaster work. Those who find their way out again can then make their way back to Agadir.