Swiss Amateur Surf Contest Series by Swiss Surfing
As the leading Swiss holiday airline, Edelweiss is proud to call itself title sponsor as well as partner of the Swiss surfing association Swiss Surfing. This unique tour format brings together surfers of all types and regions at the respective tour stops to challenge each other in different categories and have fun. The focus is on three disciplines: River Surfing, Stationary Waveriding and Wavepool Surfing.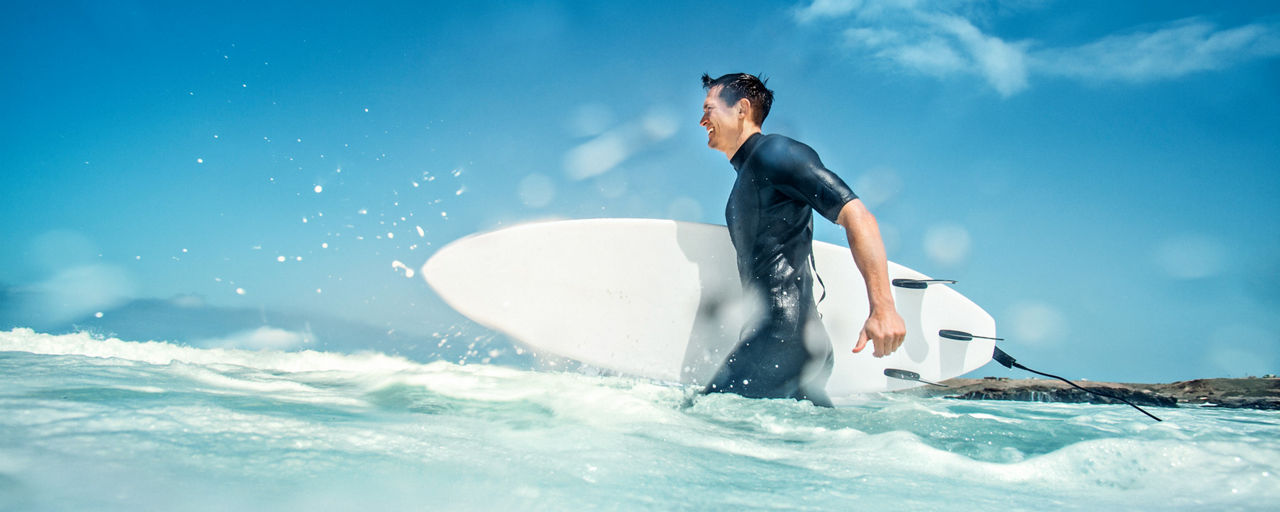 Edelweiss - the perfect surf partner
Edelweiss takes Swiss surfers to the most beautiful surf spots in the world - from lesser-known gems such as Newquay in England to the absolute surf mecca of Costa Rica. The best thing about it: the first surf luggage up to 23kg flies free of charge. Thanks to the partnership with Swiss Surfing, from 2022 we will no longer just be flying enthusiastic surfers to dreamy surf spots far away, but will also be up close and personal with them as they enjoy challenging waves on Swiss waters.

This may interest you too...