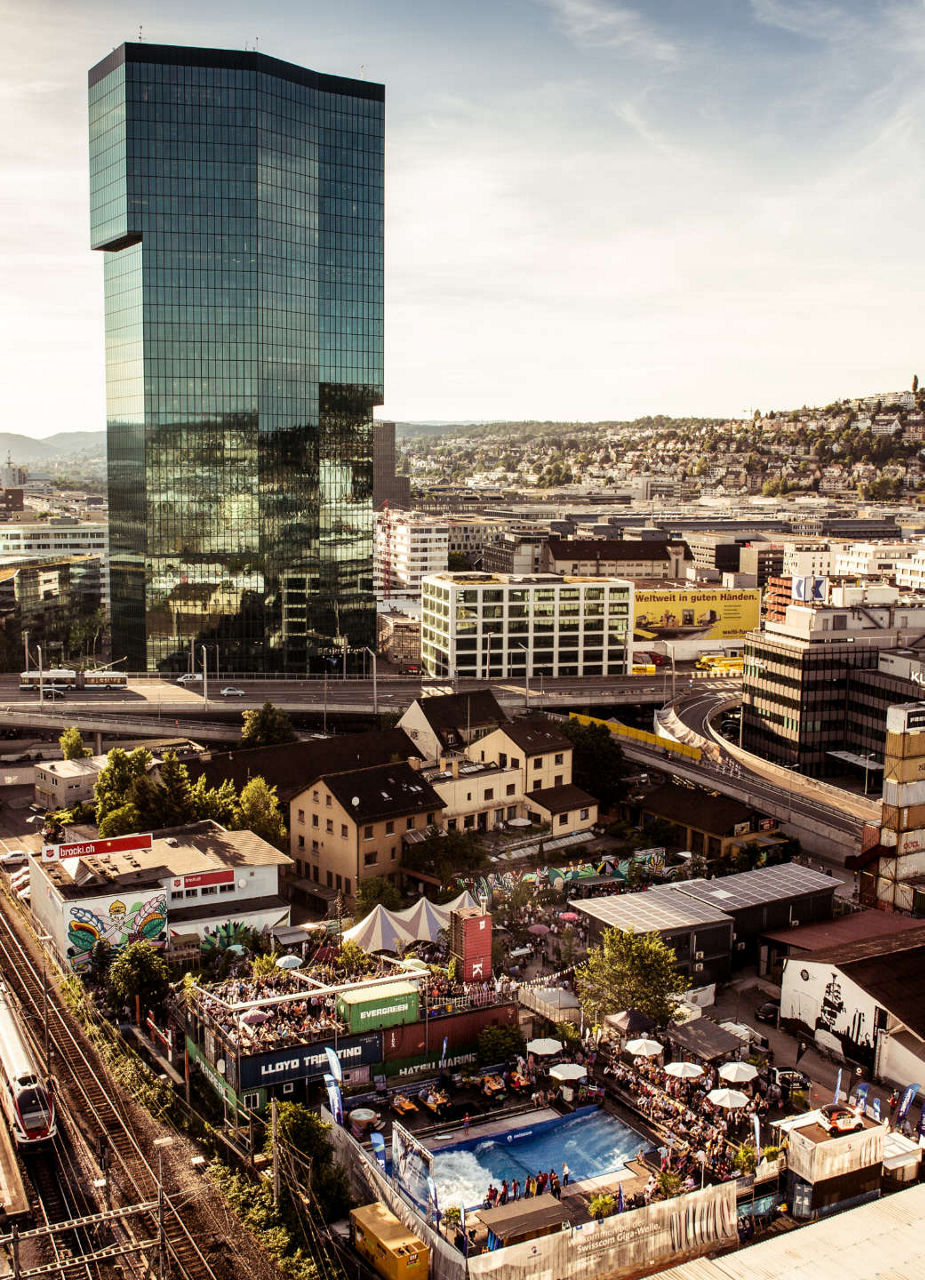 In this tip, we'd like to introduce you to the city a little off the beaten track, and today we're heading to Zurich West: drinking coffee, shopping, strolling, browsing...and also enjoying nature.  So put on some comfortable shoes and off you go. But first there's breakfast to fortify you.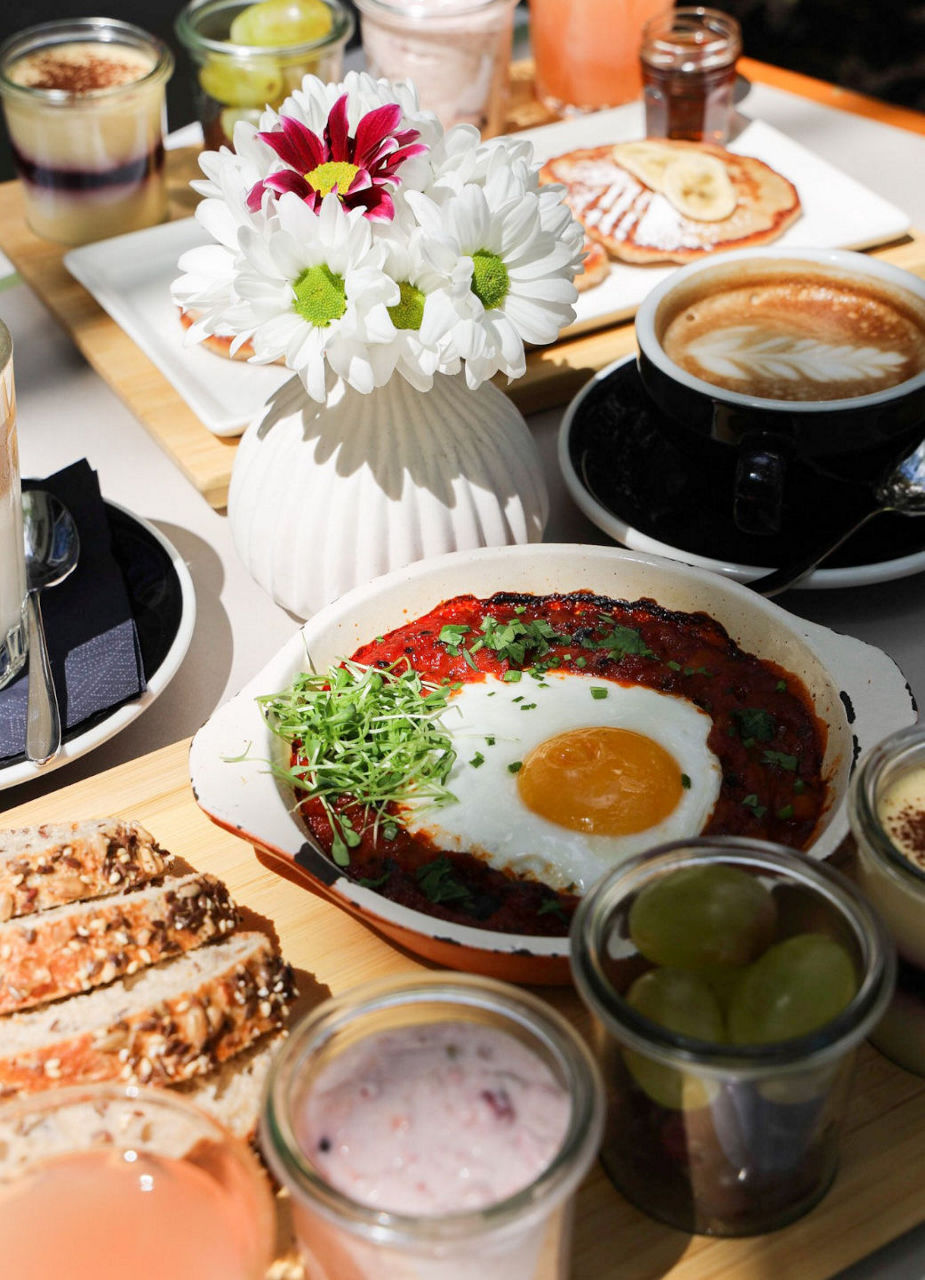 Time for a Good Breakfast
The classic breakfast in Zurich is a Gipfeli (known to most as a croissant)...., so if you want to have a quick breakfast, you can get a good coffee and a Gipfli at any bakery in town. But why rush when you can also have a relaxed breakfast. Excellent addresses for a fine breakfast include: the Café des Amis, the Café Lang for weekend brunch or the very uncomplicated Café Noir. Ideally, you should reserve a place, as the restaurants are in great demand.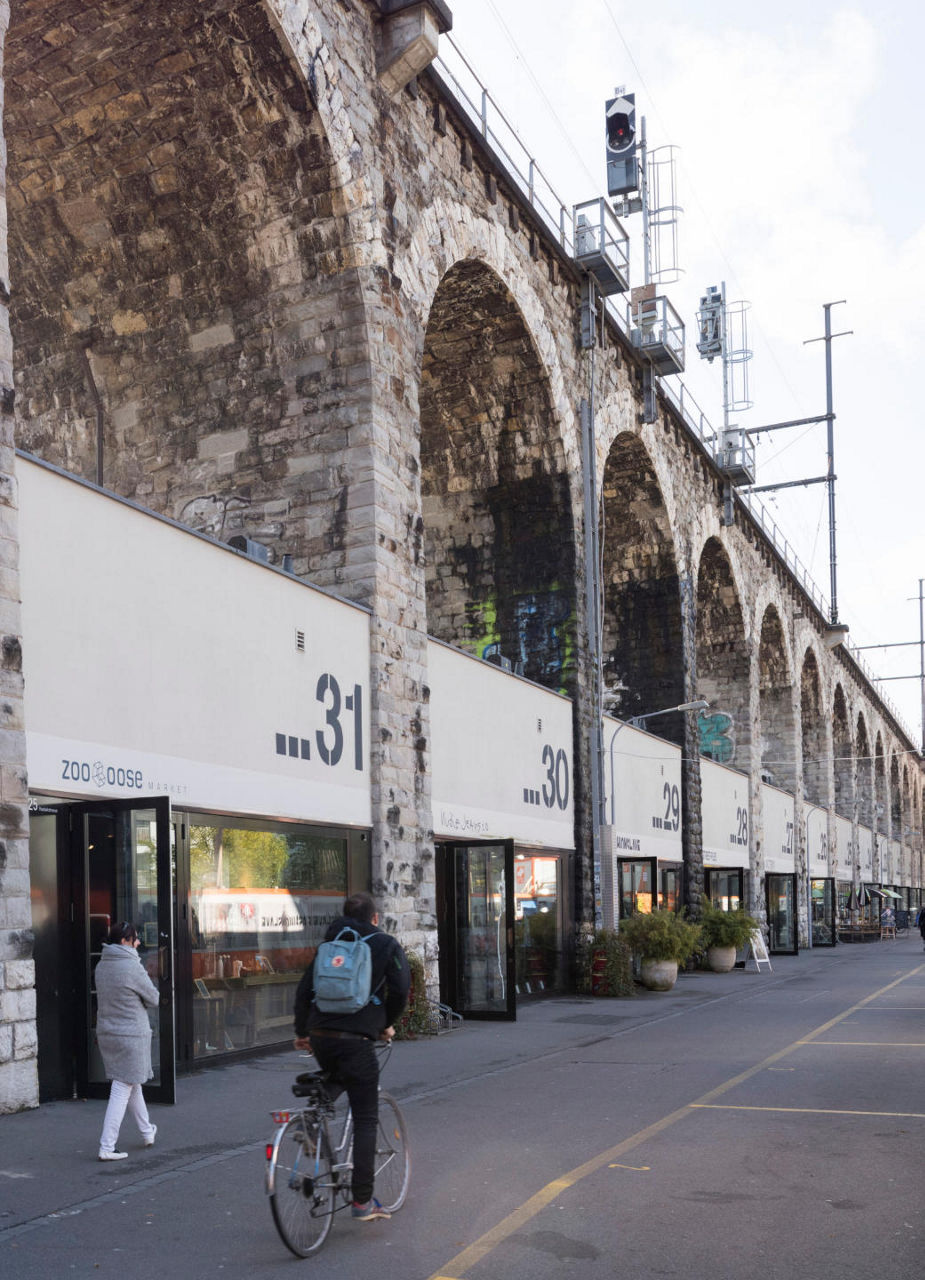 Strolling, Shopping, Snacking
After a hearty breakfast, we set off in the direction of the viaduct arches. Depending on the café chosen, the walk there takes up to 15 minutes. The railway viaduct was built in 1894 and the first shops were already there. Today it is a meeting place for the neighborhood with beautiful clothing shops, inviting cafés and a chic little market hall. Here you can stroll around, buy a souvenir or two or stop off at a small café in between. Right next to the viaduct is the Josefwiese, where you can get a snack at the kiosk in summer, play table tennis or just chill out on the large park.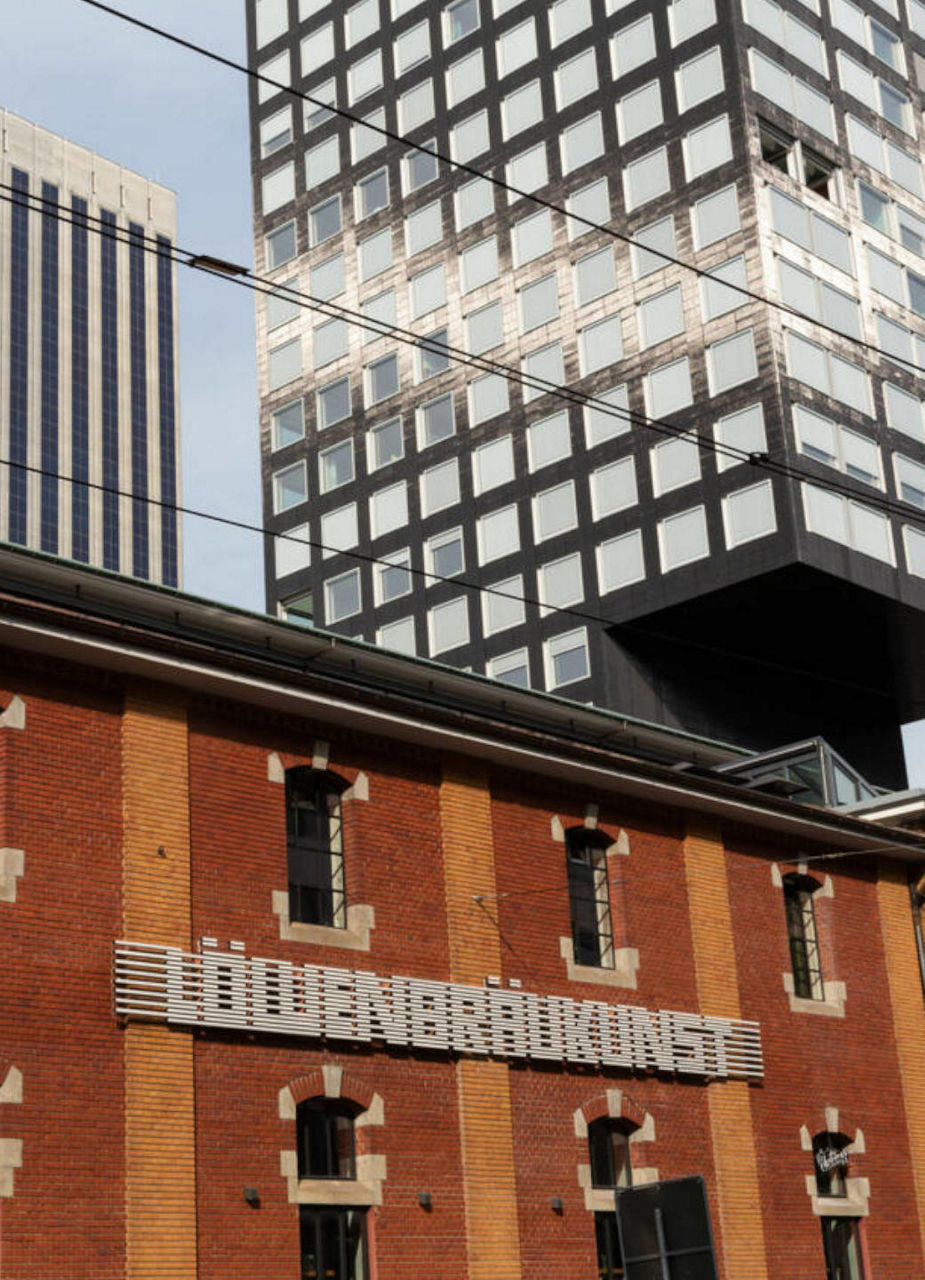 Enjoying Art
The district also has a lot to offer for art and culture enthusiasts. At the Migros Museum für Gegenwartskunst (Migros Museum of Contemporary Art) you can marvel at individual and collective exhibitions by international and contemporary artists. It is only a few minutes away from the viaduct arches. The Maag Halle is another place to go for exhibitions of all kinds. Here you will find photo exhibitions, light shows, but also concerts are held here. The Maag Hall is close to Gerold's Garden, which will be our next stop.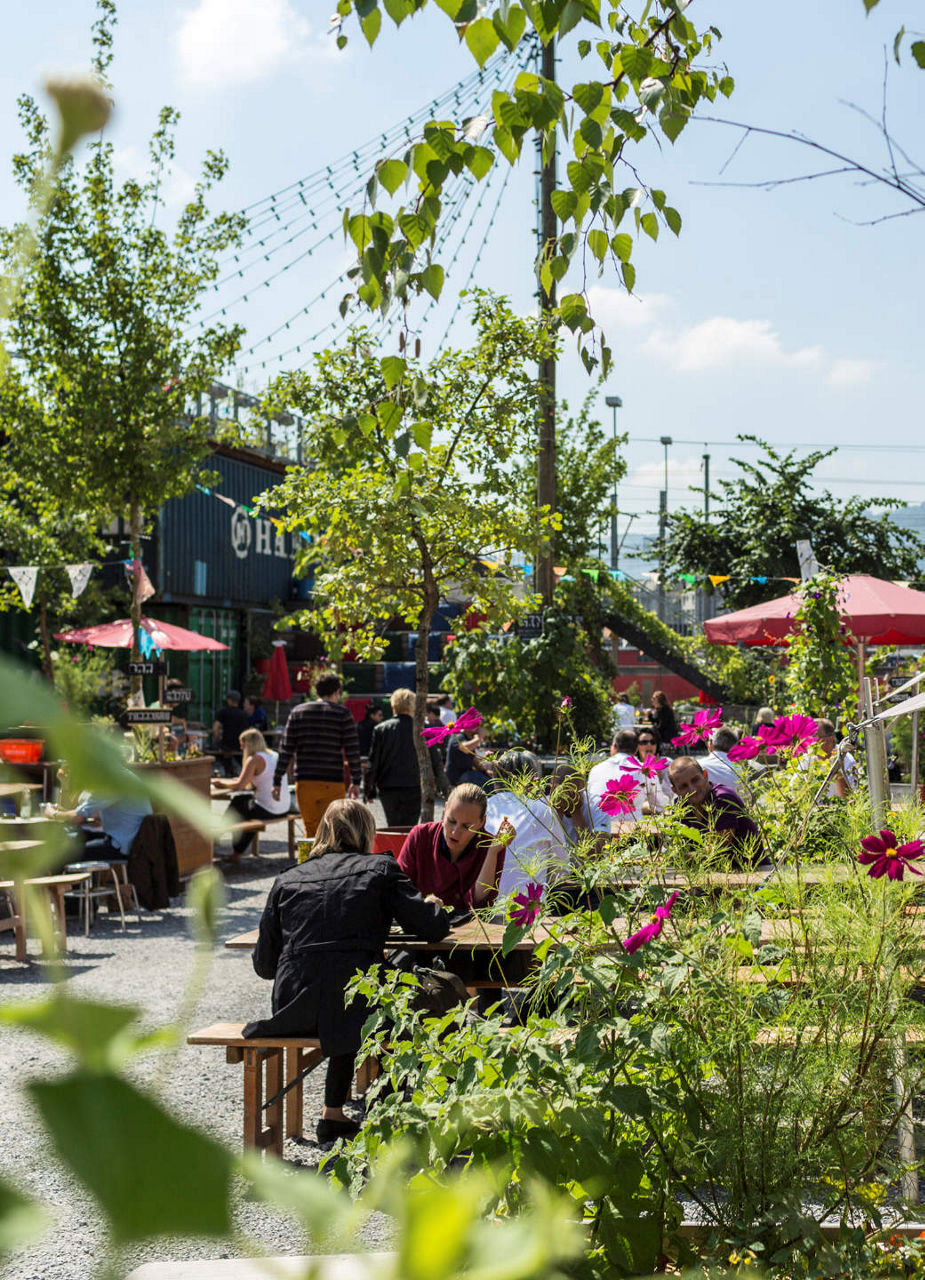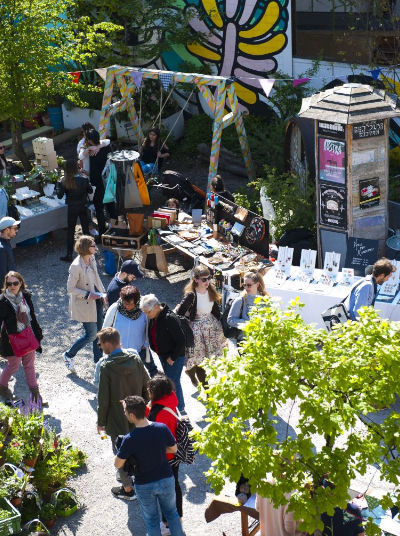 Lunch Stop in Gerold's Garden
After a stroll and perhaps and some time spent in the museum, you certainly have tired legs and want to linger for a moment. Then Gerolds Garden is the perfect place. Especially in summer, it is a beautiful urban oasis where you can sit, enjoy and chat for an hour or two. The gastronomic offer has something for every taste, and for dessert there's an ice cream from Gelateria die Berna. Probably the best gelato in town. In the summer months, the Gerolds Market always takes place on Saturdays, where small design labels sell their products. Gerolds Garden is also worth a visit in the winter months, when it is transformed into a kind of fairytale world with a large& cozy restaurant tent and food stalls.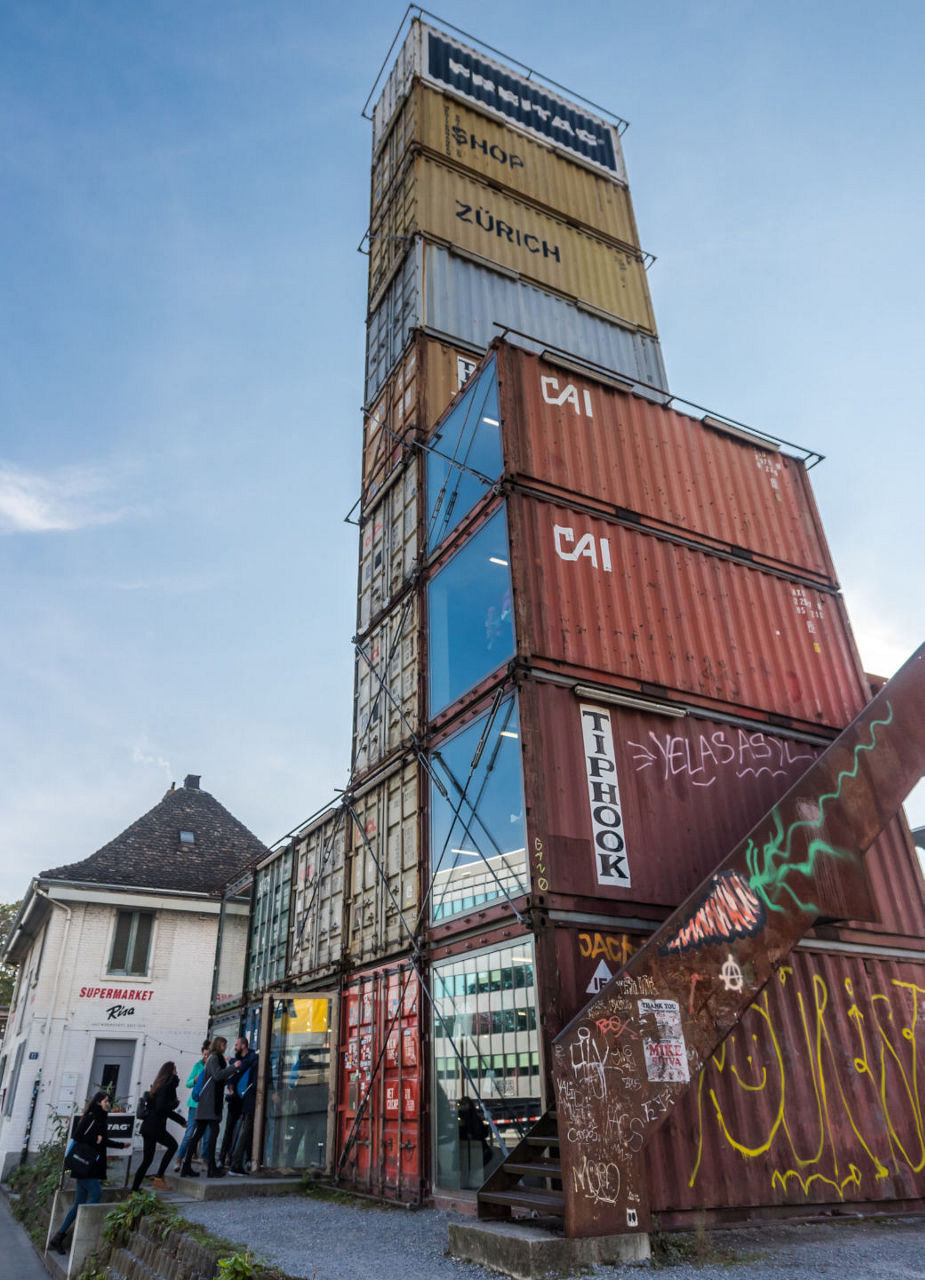 The Most Famous Bags from Switzerland
The Freitag Tower (flagship store) is located right next to Gerolds Garden. The famous bags have long achieved worldwide fame. So it's worth taking a look at the shop: from trendy bags to modern accessories, you'll find everything your heart desires. A few steps further, the sky is the limit. The Prime Tower, Zurich's tallest building, is home to the city's highest restaurant & bar - CLOUDS. Treat yourself to a drink or two and enjoy the view.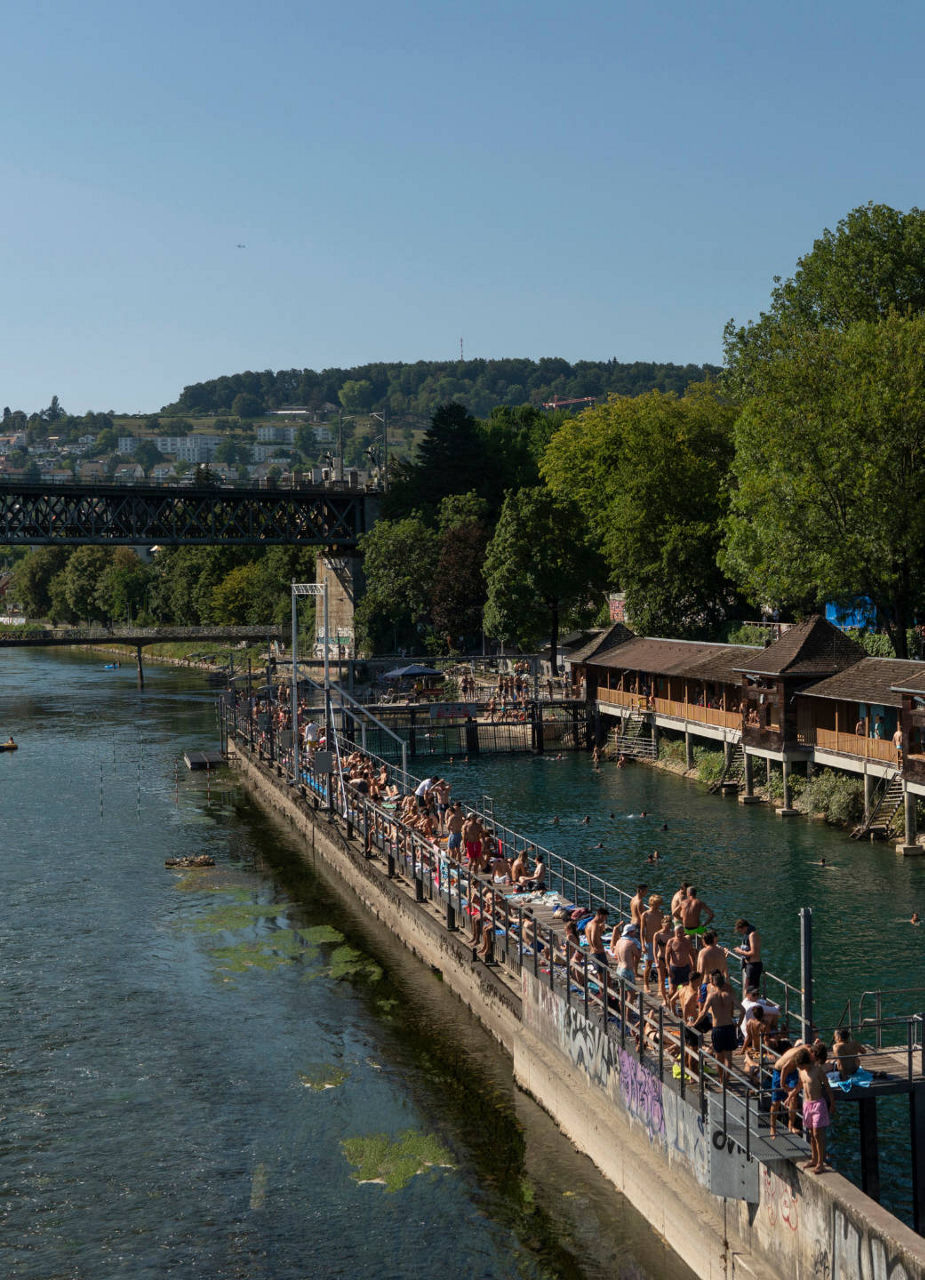 Enjoying Nature at the River Limmat
In the late afternoon, a walk along the Limmat is inviting. Next to the Sihl, the Limmat flows directly through Zurich and is a popular place for swimming, sports and relaxation. From the Prime Tower and Gerolds Garden you can reach the Limmat in just 10 minutes on foot. You can decide for yourself whether you just want to take a short detour or an extended walk of 1 - 2 hours - the path along the river offers numerous possibilities.
End the Day With an Excellent Dinner
After an eventful day in Zurich West and many, many steps, you have really earned your dinner. The neighborhood offers you numerous delicious options: from the vegan Moroccan restaurant DAR, to the noble Italian Cinque, to the modern Vietnamese restaurant Cho Chin Chin - to name just three possibilities of many numerous fine dining places. It is advisable to book everywhere (a few days in advance), as the tables are in great demand. Enjoy!