The harbour town of Morro Jable in the south on Fuerteventura is located on the Jandía peninsula and is one of the most popular holiday spots on the island. This is where you can relax on the beautiful beach, stroll in the old town or enjoy a sunset walk along the promenade. The authentic Morro Jable is a cosy haven of peace and invites you to experience real Canarian flair.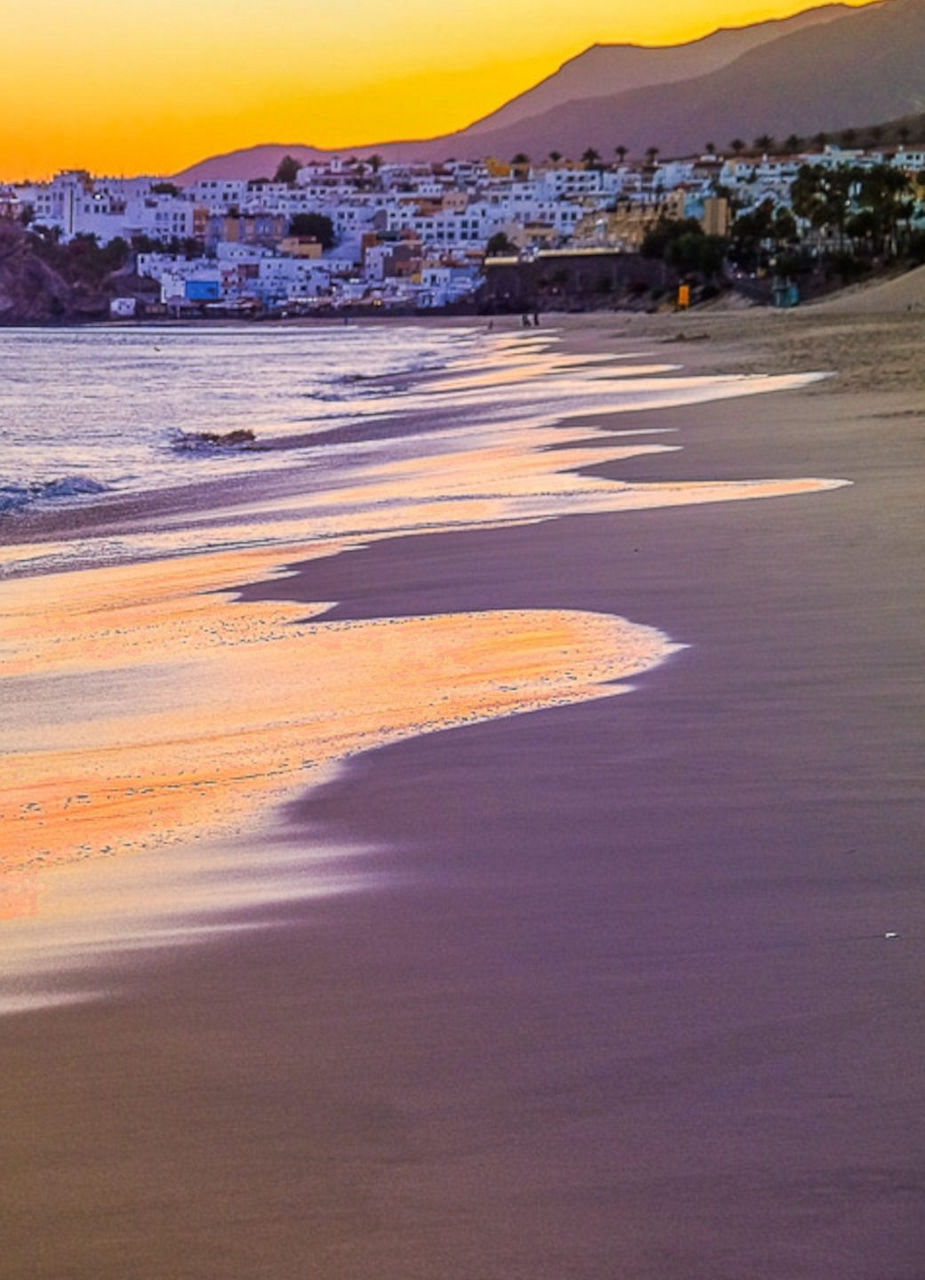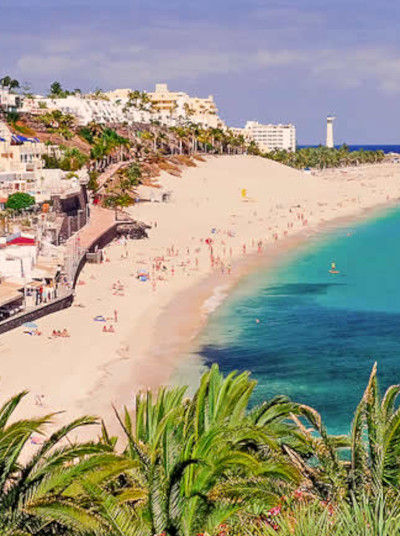 Playa del Matorral
The beach Playa del Matorral spans from Morro Jable to the neighboring Jandia Playa. The spaciousness is perfect for kilometre-long walks along the water – simply a dream! Along the way, you can enjoy a refreshing swim in the crystal-clear sea or delicious tapas in one of the cosy beach cafés.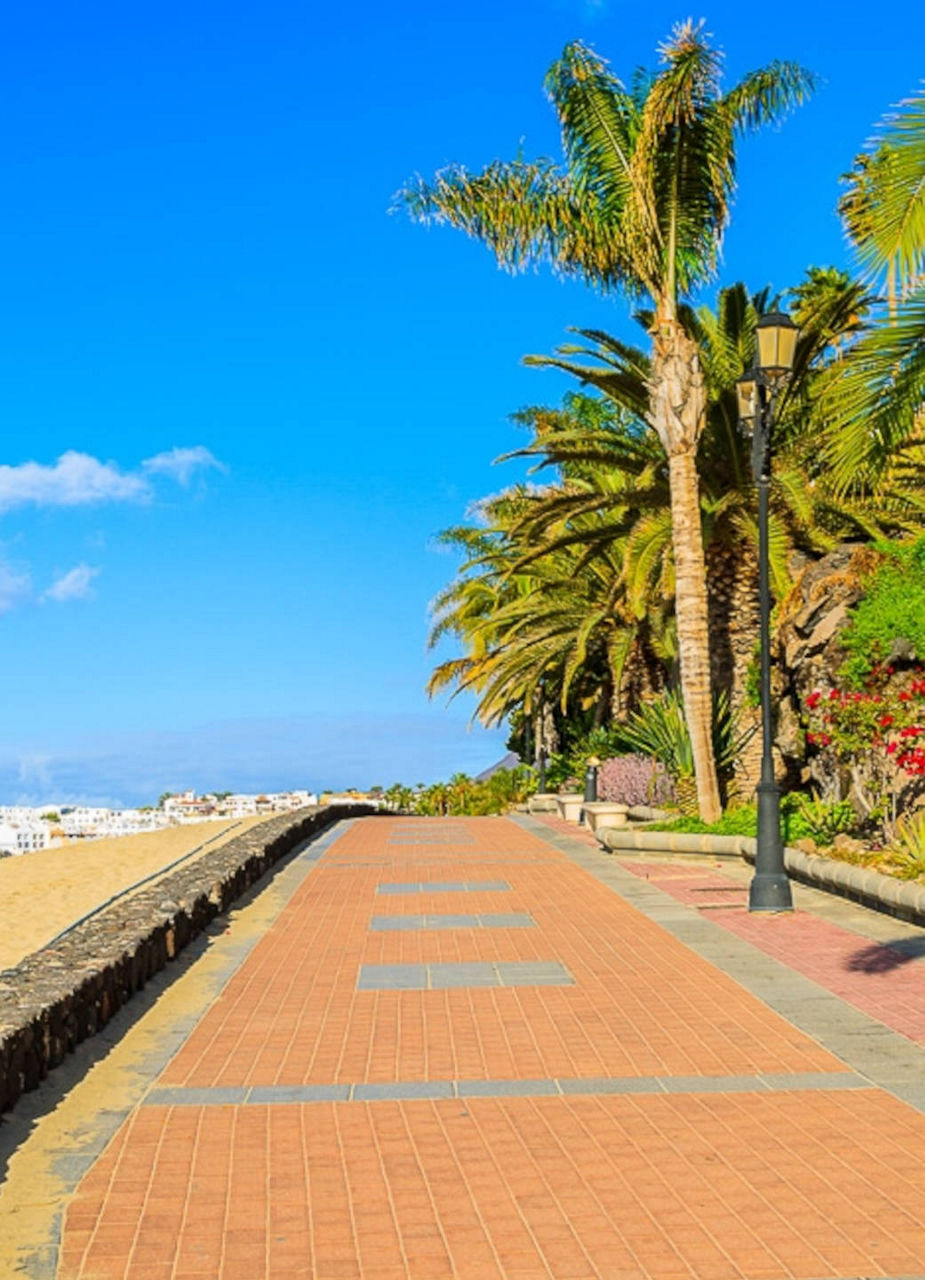 Promenade
The promenade along the beautiful beach invites you to wander. There are various restaurants and shops along the way and the sounds of street musicians make the pretty place even more likeable than it already is.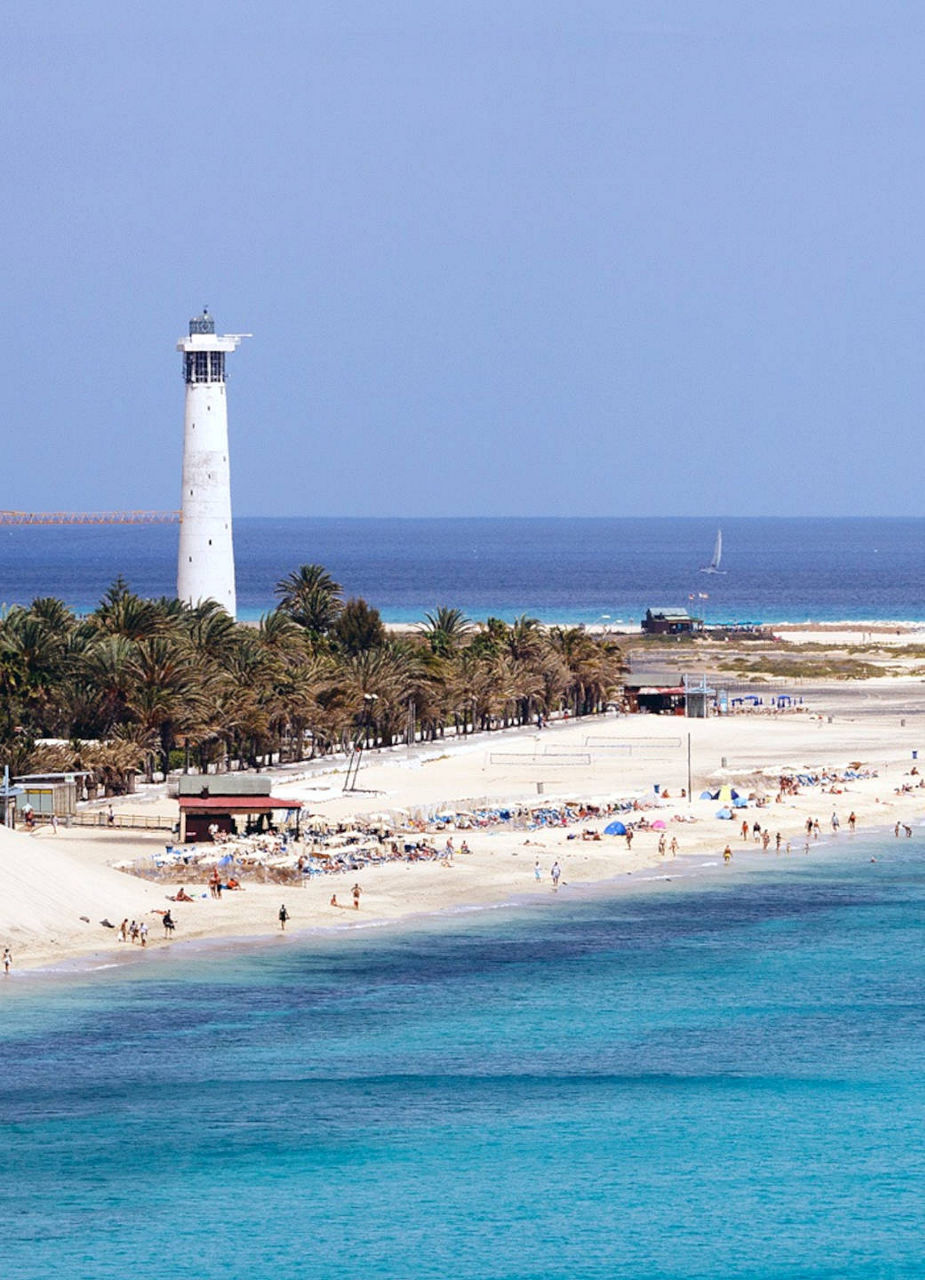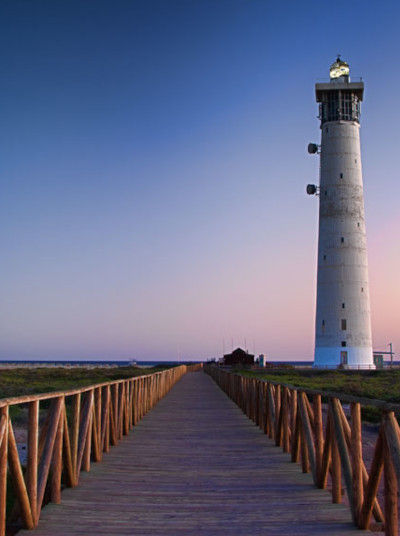 Faro de Matorral Lighthouse
Enjoy a walk along the sandy beach of Playa del Matorral until you come across the still active lighthouse in Jandia Playa. At 59 metres, it is the highest lighthouse on the Canary Islands.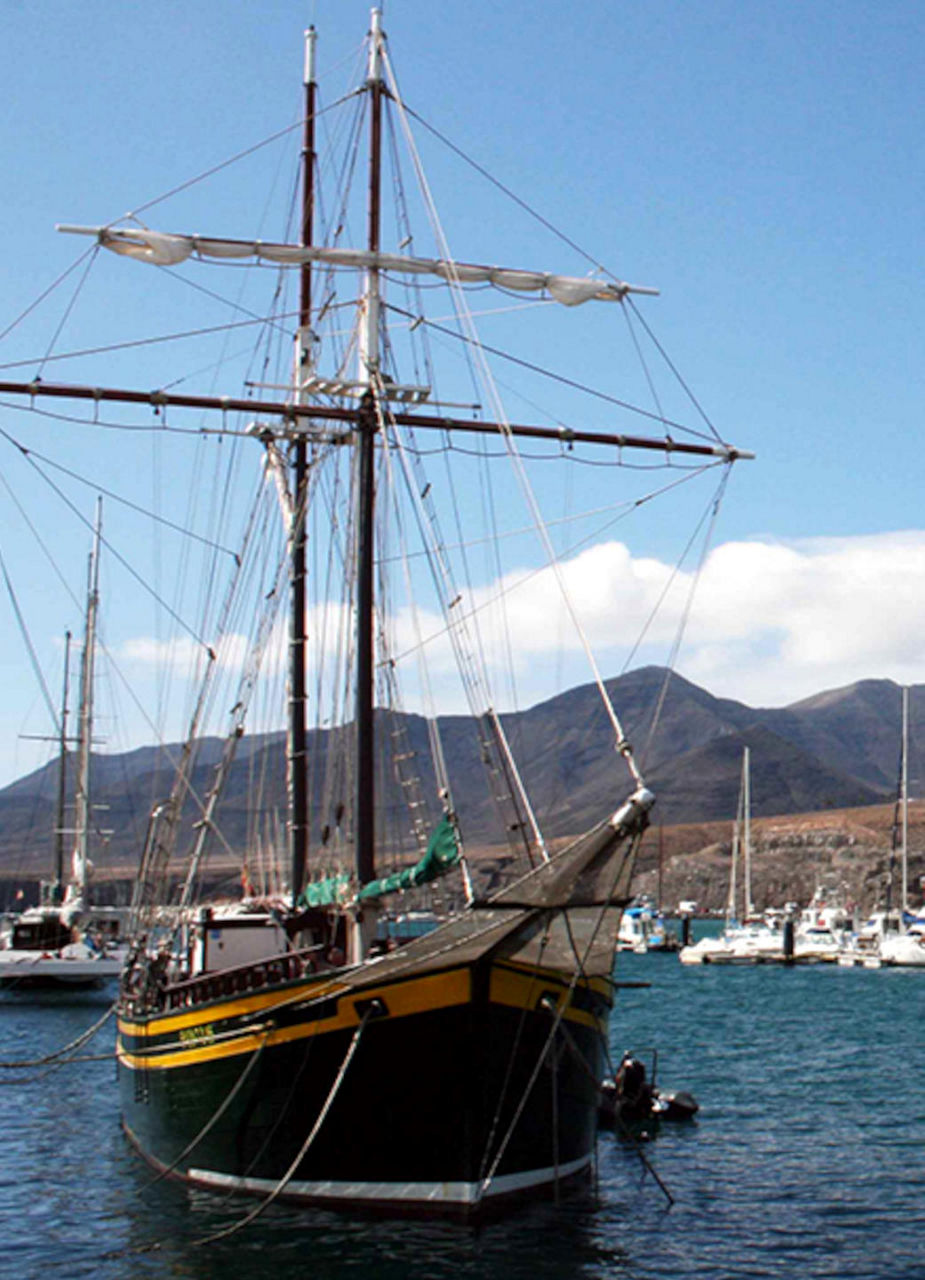 Puerto Morro Jable
The Puerto del Morro Jable was built in the 1980s in order to connect Fuerteventura with the other Canary Islands. Get comfortable in a seashore restaurant, sip a coffee, and observe fishing- and sport boats maneuvering around big ferries.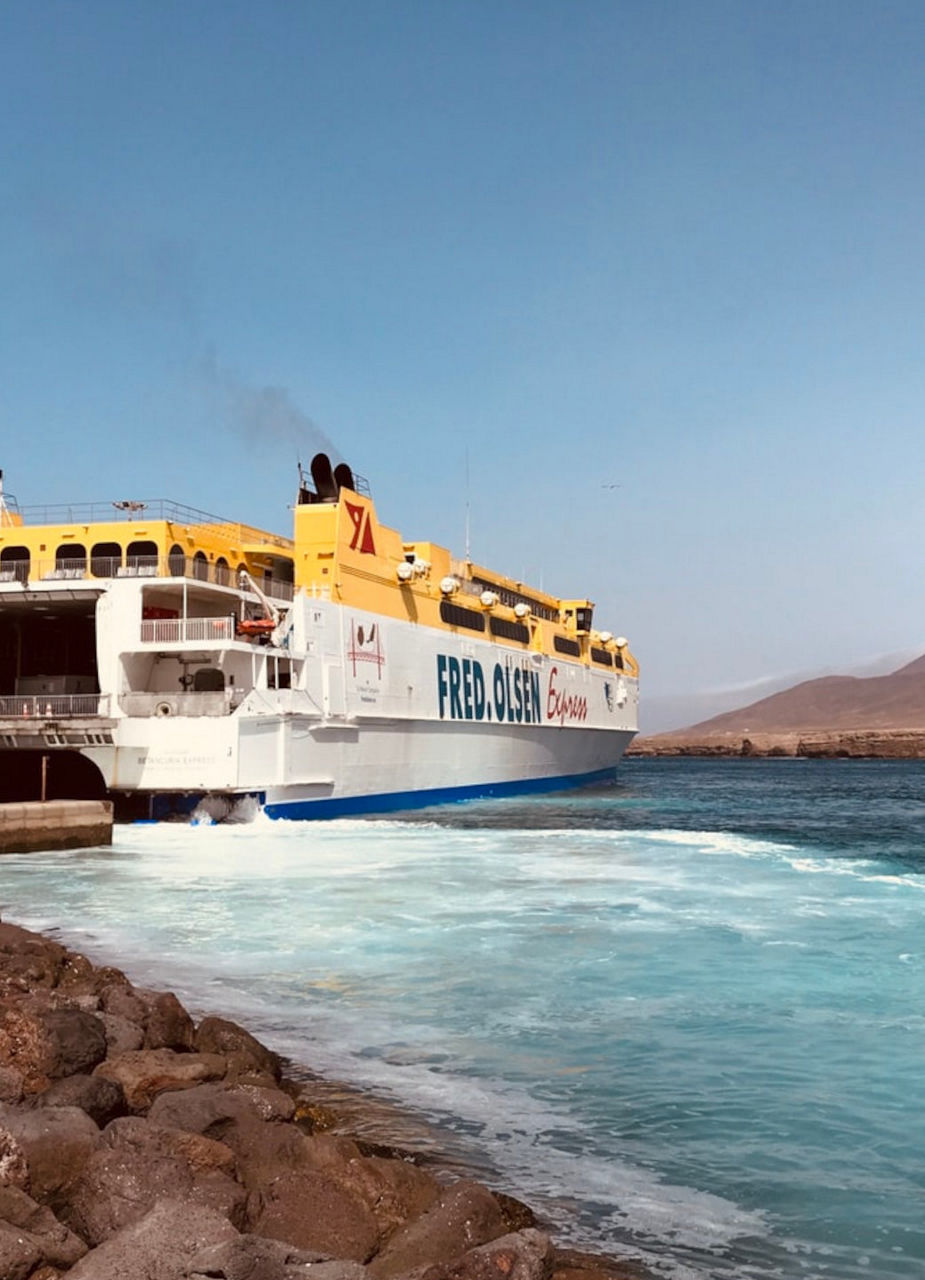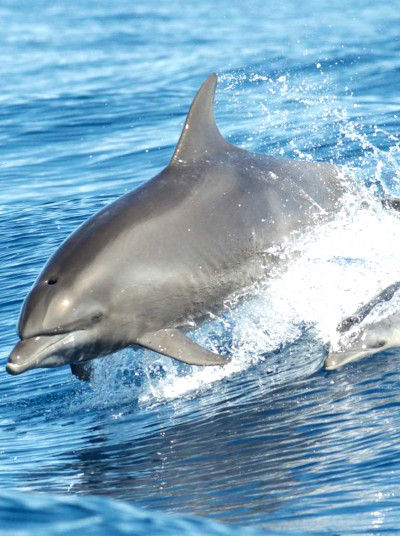 Sea Excursions
From Morro Jable there are ferry connections to Tenerife and Gran Canaria. The big islands are definitely worth a visit! However, if you prefer less far-flung excursions, try a whale and dolphin tour by catamaran or go out deep-sea fishing.