No matter if you are a beginner or an advanced surfer – Fuerteventura is a surfer's paradise! The long sunny days, a consistent climate and endless waves offer the perfect conditions for a surf trip. No wonder, then, that there is a wide range of surf schools and accommodation on the island. We have put together a small selection of renowned establishments for you.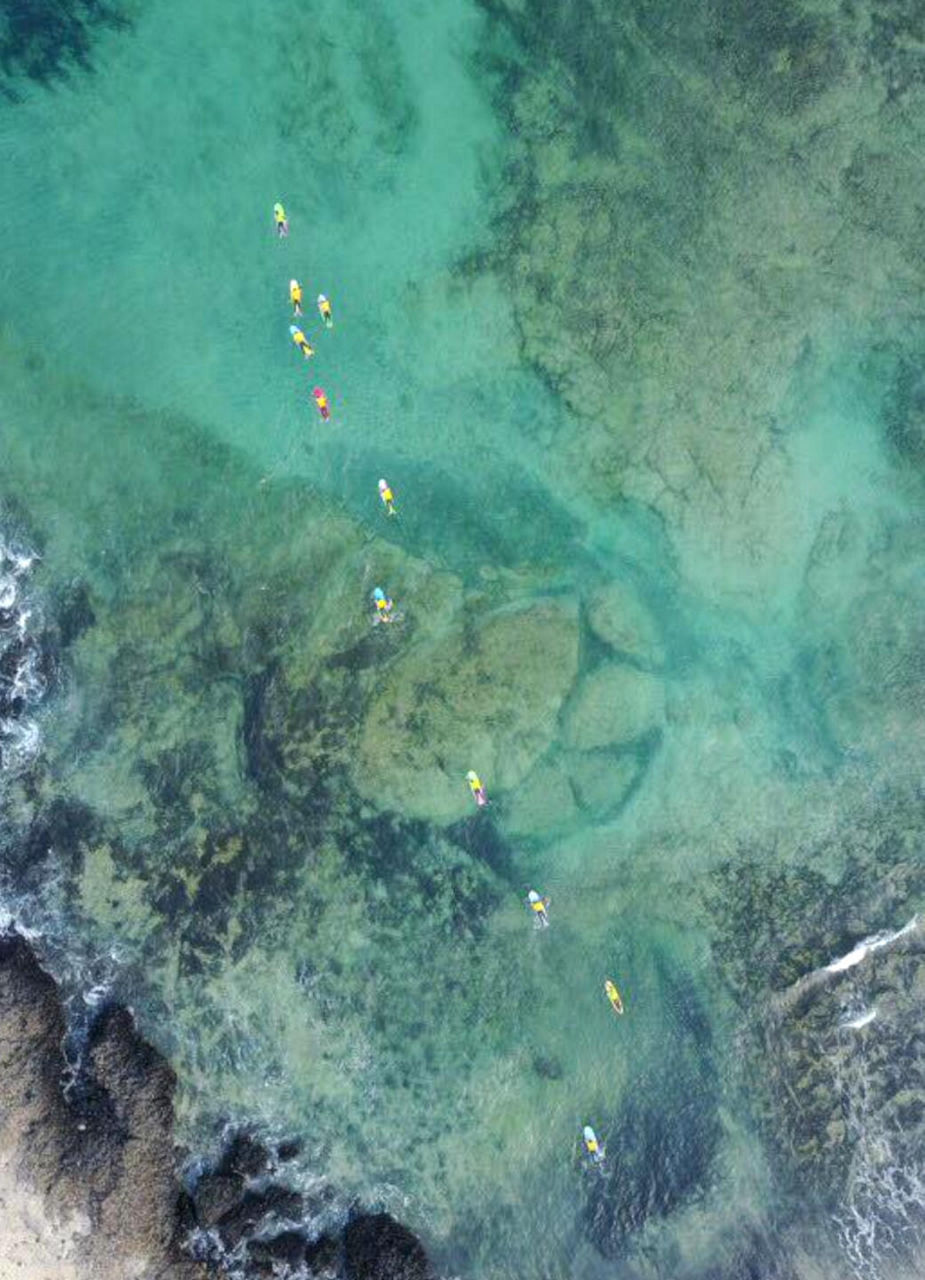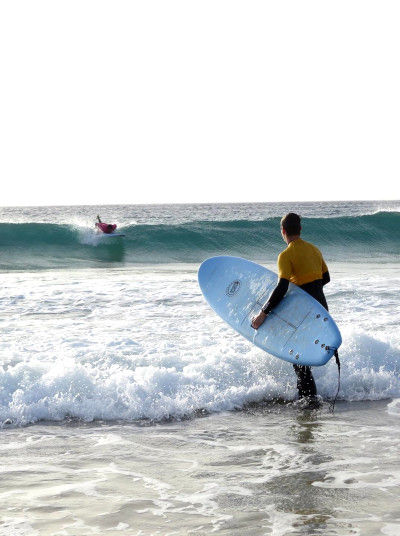 LAOLA Surfcamp
The LAOLA surf school not only focuses on surfing, but also offers many other fascinating water sports such as stand-up paddling or kitesurfing. The instructors are very dedicated and cater to the individual needs and abilities of their students. This is the perfect place for anyone who values first-class instruction and a good atmosphere.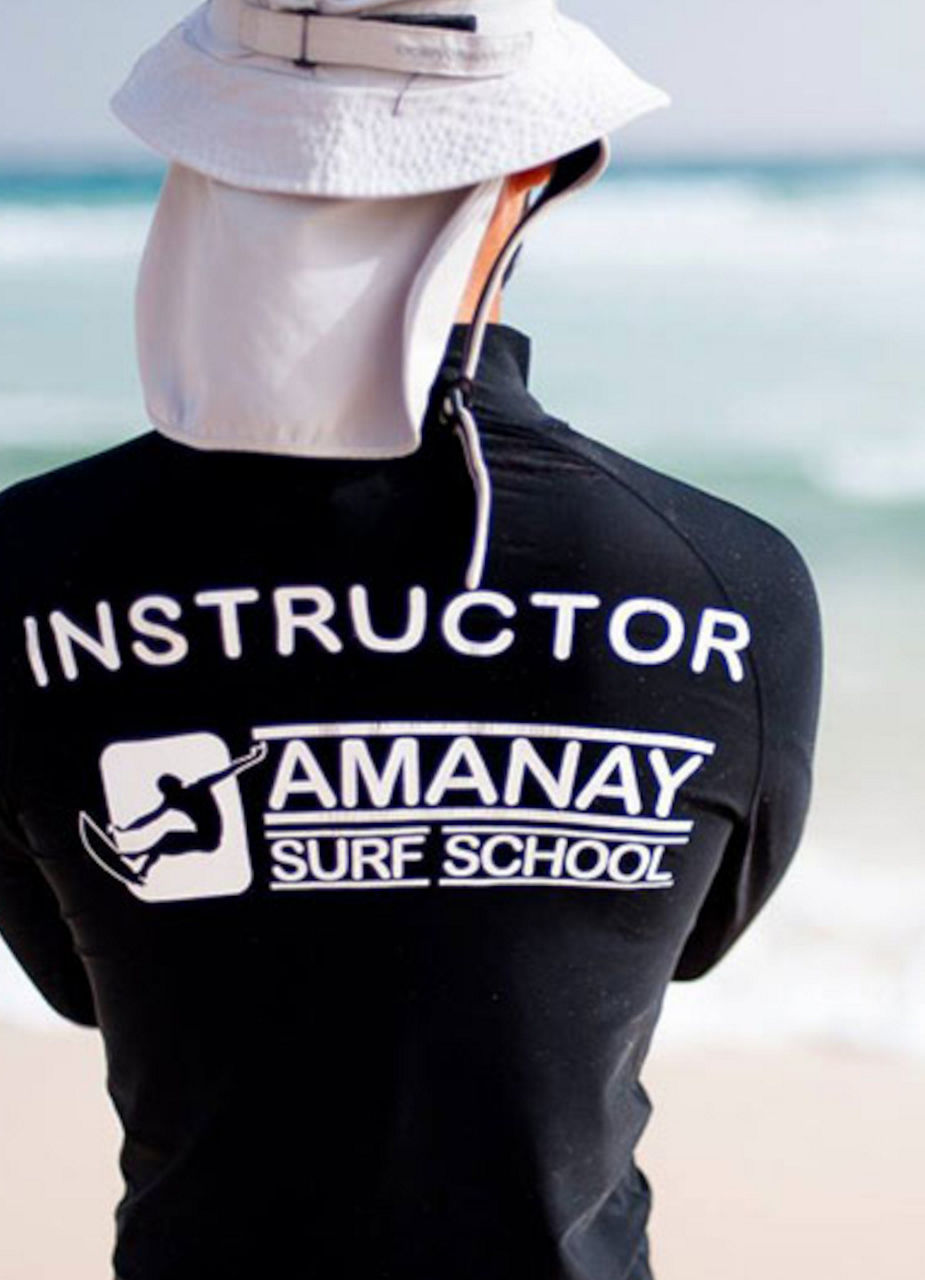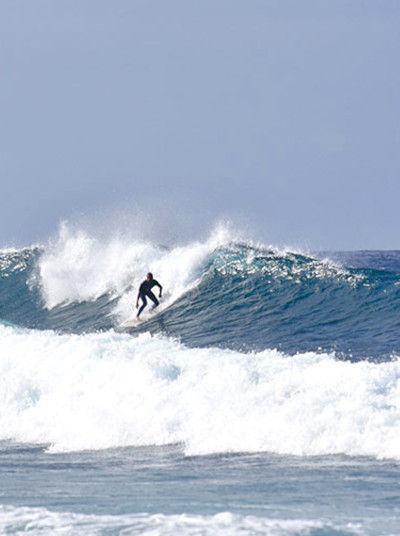 Amanay Surf School
The couple Magda and David jumped into the deep end in 2014 and founded the Amanay Surf School. The family atmosphere also carries over to the students and makes the surfing adventure unique. Flexibility is very important here: The course participants are picked up at their accommodation and travel with the instructors to the beach with the best conditions.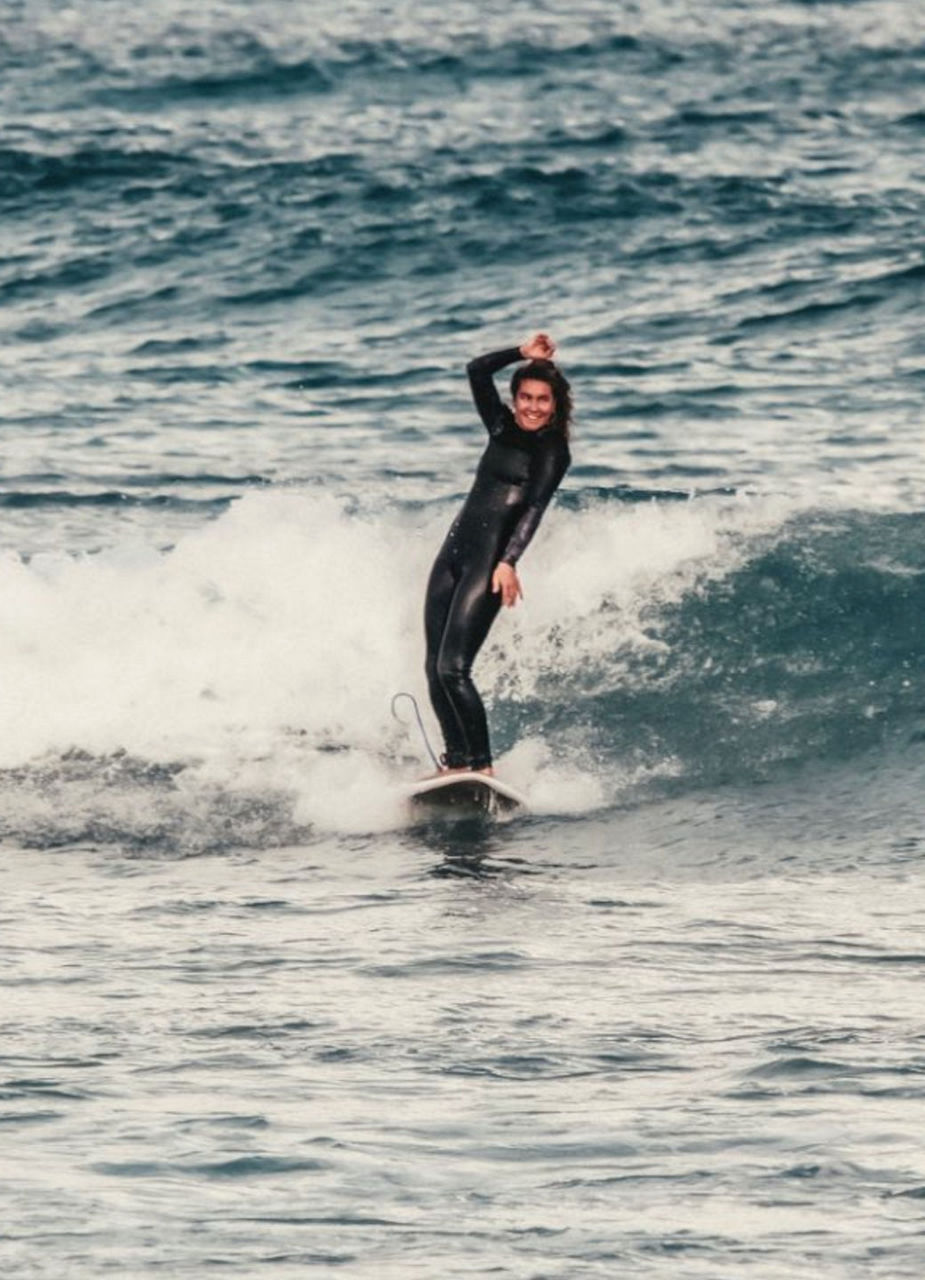 FreshSurf
"Good vibes happen on the tides" is the motto of FreshSurf. The especially family-friendly surf school in El Cotillo offers a wonderful time by the sea with active recreation. The individual groups are kept small so that a good learning effect can be achieved. Yoga classes can be attended for the perfect balance to surfing.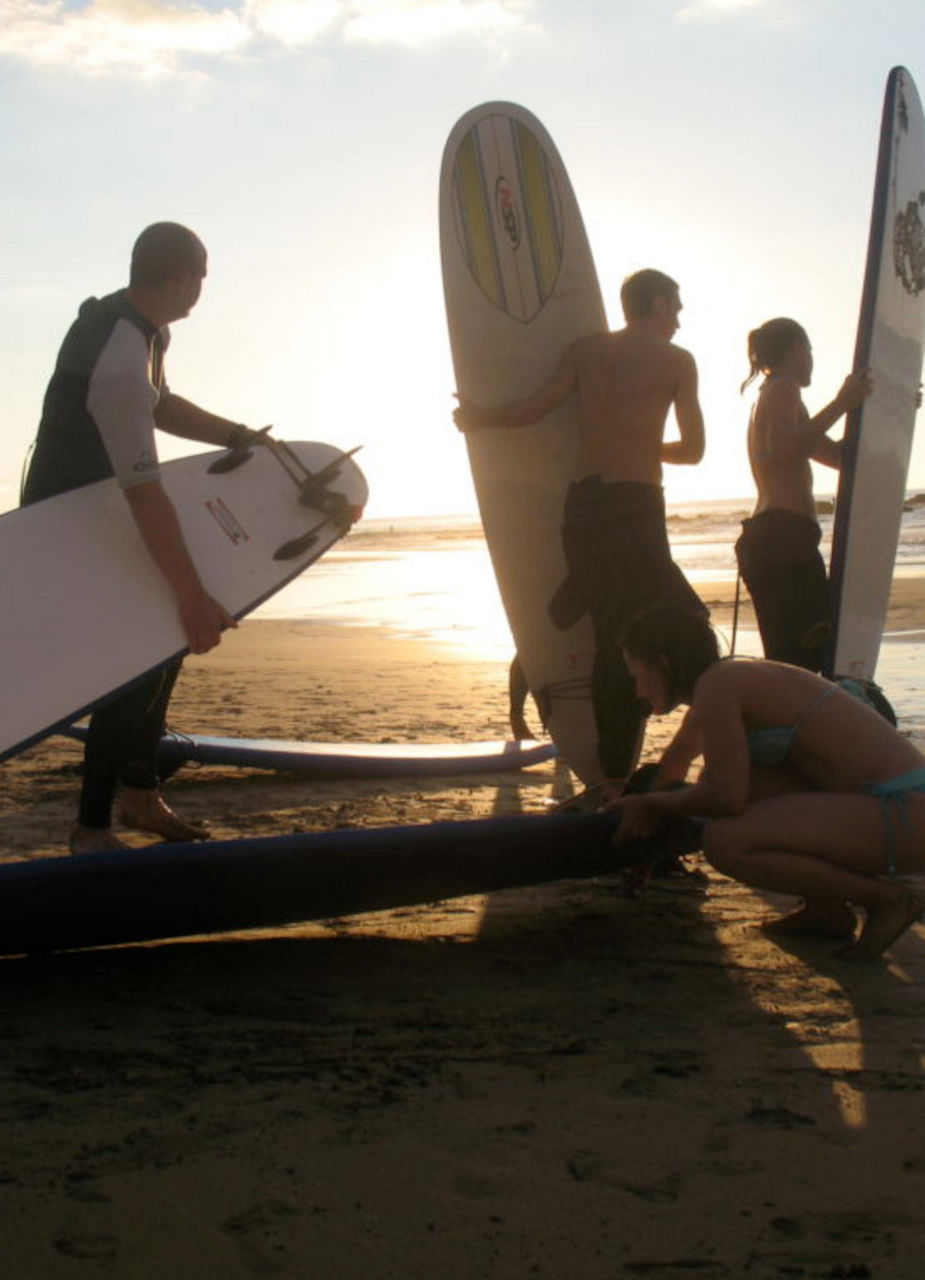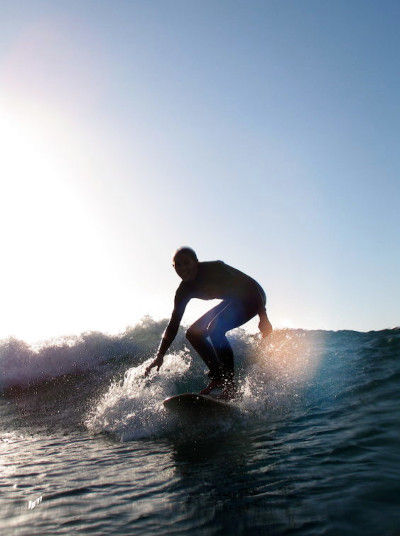 Nalusurf Surfschool
Surfing is taught safely and with a lot of fun at Nalusurf, at any level of surfing. Participants benefit from instructors with years of experience and a well-coordinated course programme. With the help of photo and video analysis, the individual movements can be examined and optimised even better.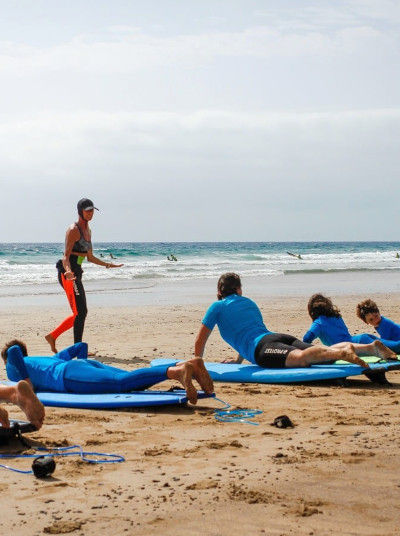 Protest Surf Center
With individual methods – adjusted to the individual course participants – the Protest Surf Center guarantees surfing success. The passionate and experienced instructors have been surfing the waves of Fuerteventura themselves for years and know the island as well as the board inside out.