Joyful holiday anticipation is a wonderful thing. But that joy can be tarnished by an overwhelming sense of boredom on long flights. Fortunately, Edelweiss has just the remedy: an entertainment programme that lets time simply fly by.
The thought of spending hours on board an aircraft can be quite daunting. Especially parents travelling with teenagers or children worry that their offspring will get bored. Having said that, many grown-ups also find it hard to imagine that a flight could be (inte-)resting.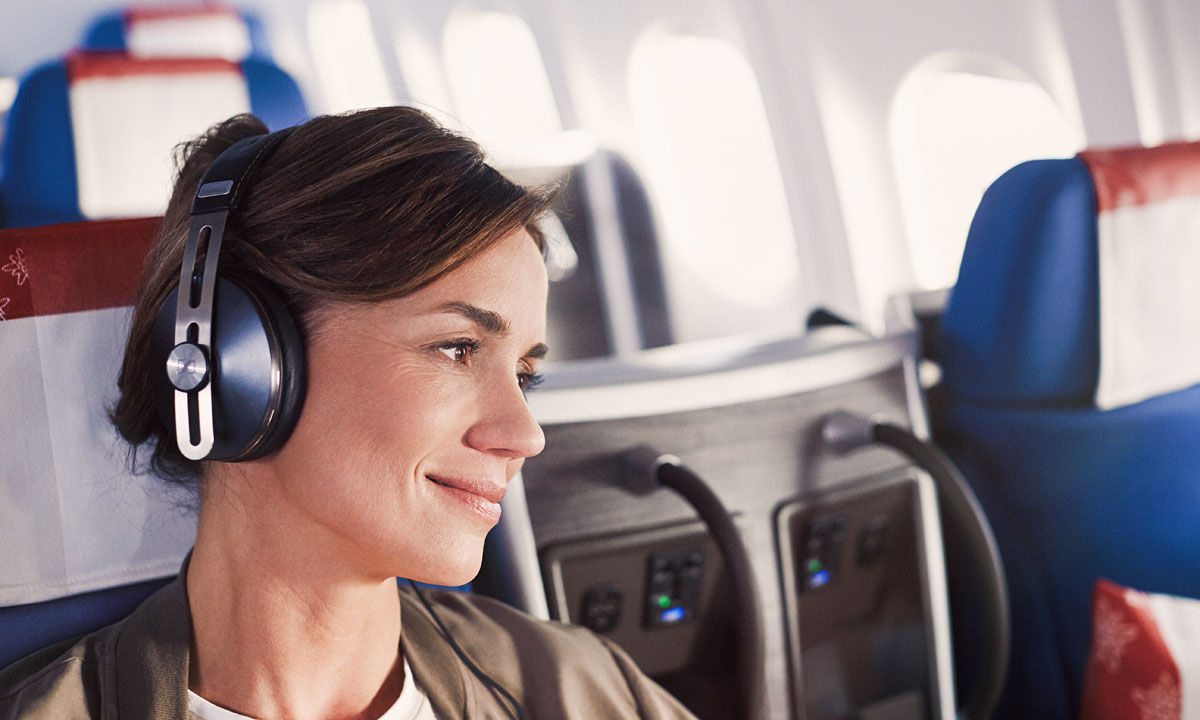 Regular passengers know that they can rely on Edelweiss for fine entertainment. The airline offers an entertainment system leaving nothing to be desired, and has done so on long-haul flights for a considerable time. The impressive range of movies and TV programmes includes series, award-winning documentaries, film classics and the latest blockbuster movies.
Accessing the board system via smartphone, laptop or tablet on our short- and medium-haul flights
However, entertainment should, of course, not be limited to long-haul flights - which is why Edelweiss has converted its ten Airbus A-320 aircraft so as to offer wireless entertainment on short- and medium-haul flights. With the "Wireless Inflight Entertainment System", Edelweiss passengers can log into the board entertainment system via their respective laptop, tablet or smartphone and choose their preferred entertainment.

The entertainment spectrum caters to short- and medium-haul flights and really is quite something. Whereas Edelweiss's youngest passengers can enjoy children's films, cartoons and a special music programme, grown-ups can choose from a broad selection of films, documentaries and TV series – and stand a good chance that their favourite series is among them.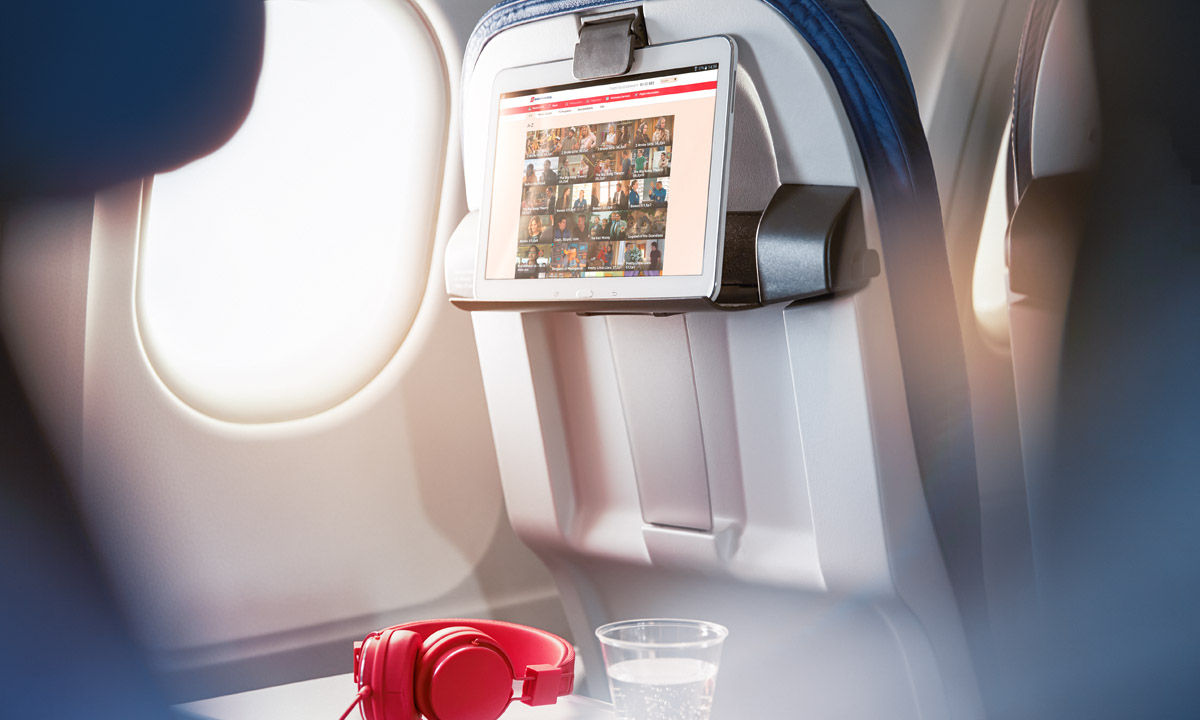 A relaxed holiday and a return flight to look forward to
As well as movie fans and series aficionados, the Edelweiss Inflight Entertainment System on our short- and medium-haul flights has plenty to offer to avid readers of magazines too. From fashion magazines to news journals: a wide range of magazines are available for free download onto the passengers' tablets.
When up in the clouds, having an entertainment system that suits the needs and tastes of all family members is a great way to pass the time and arrive at one's holiday destination feeling on top of the world. So much so that even that otherwise urgent desire to check e-mails takes a backseat. Suddenly, teenagers discover that being offline for several hours can be very enjoyable! As a result, parents are spared hearing notorious sentences like: "I'm bored!" or "When are we there?" They even get some real "me time" which they can spend watching a documentary of their very own choice or reading the latest issue of their favourite magazine cover to cover. What better way to start a relaxed holiday! And at the end of it, there's the return flight to look forward to - meaning another chance to watch that movie one never got round to seeing or a further episode of a wonderfully addictive TV series.