The City by the Water

The city of Zurich is located at the northern end of Lake Zurich in the north of Switzerland and offers a unique blend of historic architecture and modern flair. The old town, also known as "Niederdorf", is a picturesque district with narrow streets, charming cafés and boutiques. Lake Zurich, which stretches through the city, offers a breathtaking backdrop and invites you to take relaxing walks or boat trips. There are also a variety of museums, including the Kunsthaus Zürich and the Museum Rietberg, which will delight art lovers. Zurich is also known for its first-class gastronomy, from traditional Swiss dishes to international cuisine.
Zurich's districts are called "Kreis" in German, of which there are twelve in total. The city centre and the old town are located in district 1, while the creative quarters of districts 3, 4 and 5 are well worth a detour. Districts 2 and 8 mark the right and left shores of the lake, respectively, where lakeside resorts and parks are located. Beautiful vantage points, such as from the Zürichberg or the Waid, can be found in districts 7 and 10.
Facts & Figures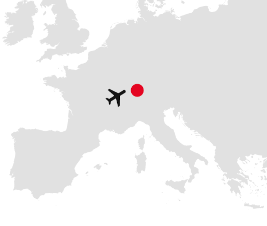 Population

445k

Ancient Name

Turicum

Country Code

+41

Airport
Language

Swiss German

Currency

CHF
Edelweiss tips for Zurich