Stone Town is the oldest district of Zanzibar. In the 19th century, the Sultan of Oman resided here, which explains the mixture of African and Arabic influences. Despite – or perhaps because of – the dilapidated buildings with morbid façades, Stone Town is a UNESCO World Heritage Site. A visit to the lively centre feels like a little trip back in time.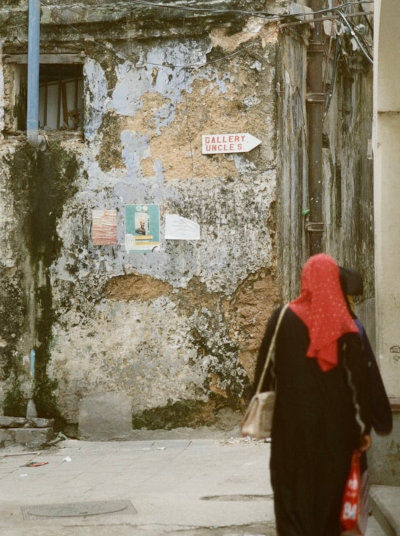 Old Town
Slender through the town and explore; this is probably the best way to discover the old town of Zanzibar City. Because keeping your bearings in the labyrinth of winding alleys between oriental buildings is almost impossible. Enjoy the authentic flair and let yourself be enchanted by the scents of cardamom, nutmeg and cloves.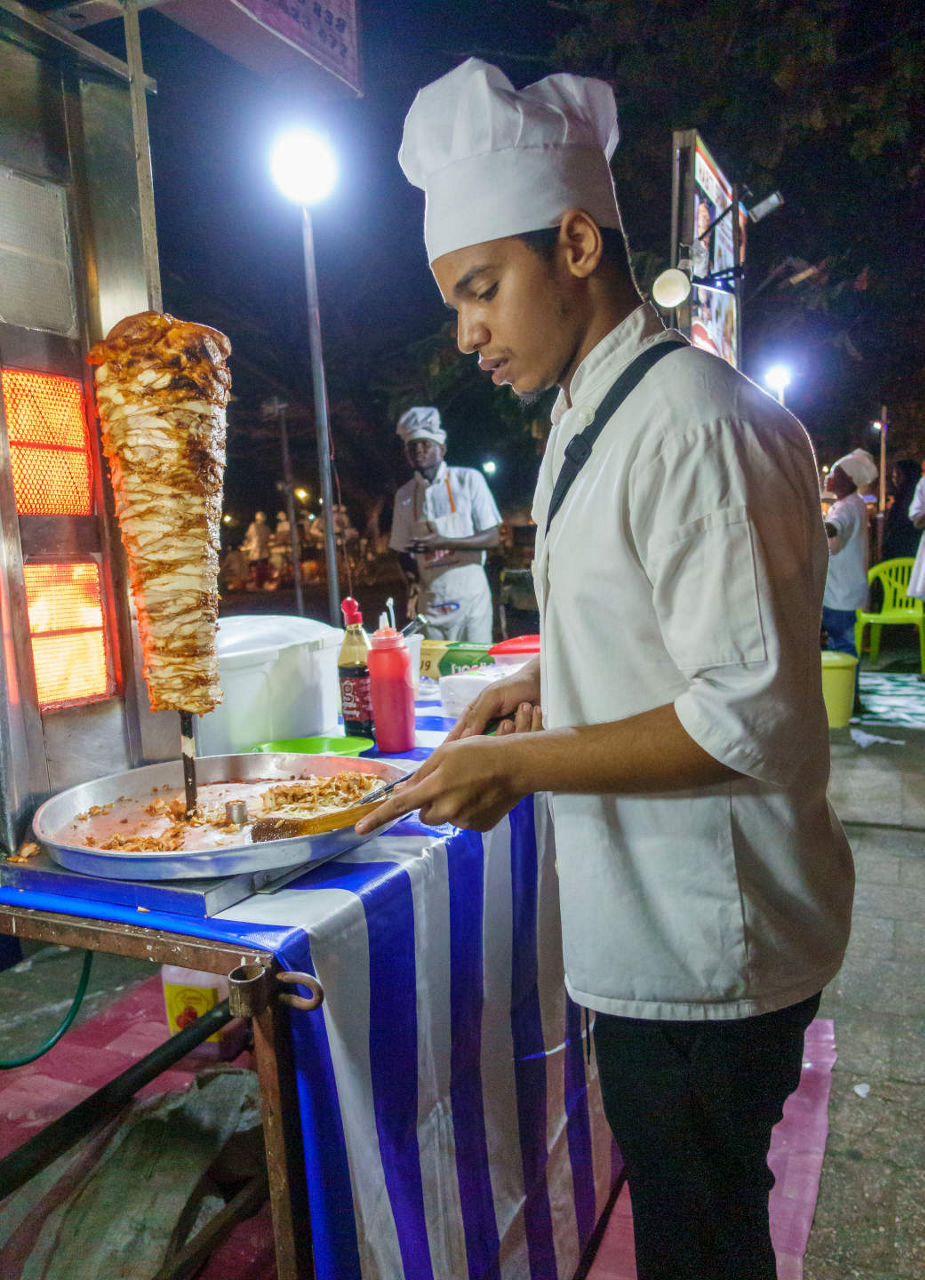 Forodhani Park
Every evening, Forodhani Park is transformed into a foodie's paradise. From fresh seafood to kebabs and vegetarian delicacies, there is a wide range of local street food. The hygiene standards at the turbulent market are high and the food can therefore be enjoyed without much hesitation.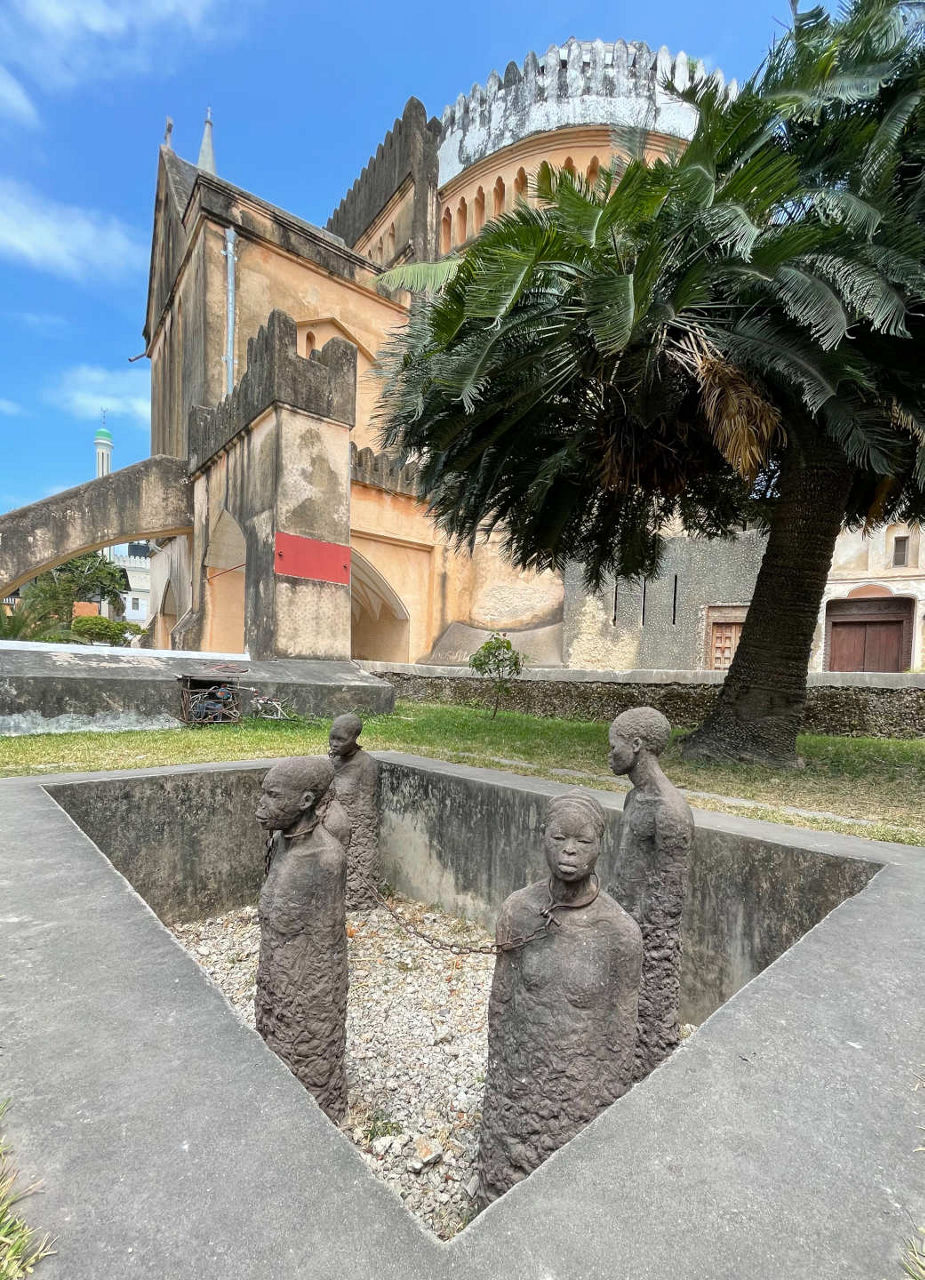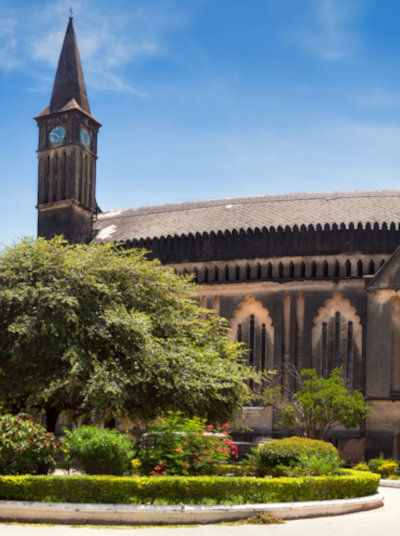 Anglican Cathedral
A landmark of Stone Town is the Anglican cathedral built in the 19th century. As beautiful as the church made of coral stone is, it is also a reminder of the country's dark past. The grounds of the cathedral were once home to Zanzibar's largest slave market. A momument representing chained slaves has been errected in rememberance of the tragic history.
Darajani Bazaar
Experience the early morning hustle and bustle of the Darajani Bazaar as the city's residents get their daily ration of food. The market doesn't only sell fresh fruit, vegetables and seafood, but also enchants with its exotic smells and spices.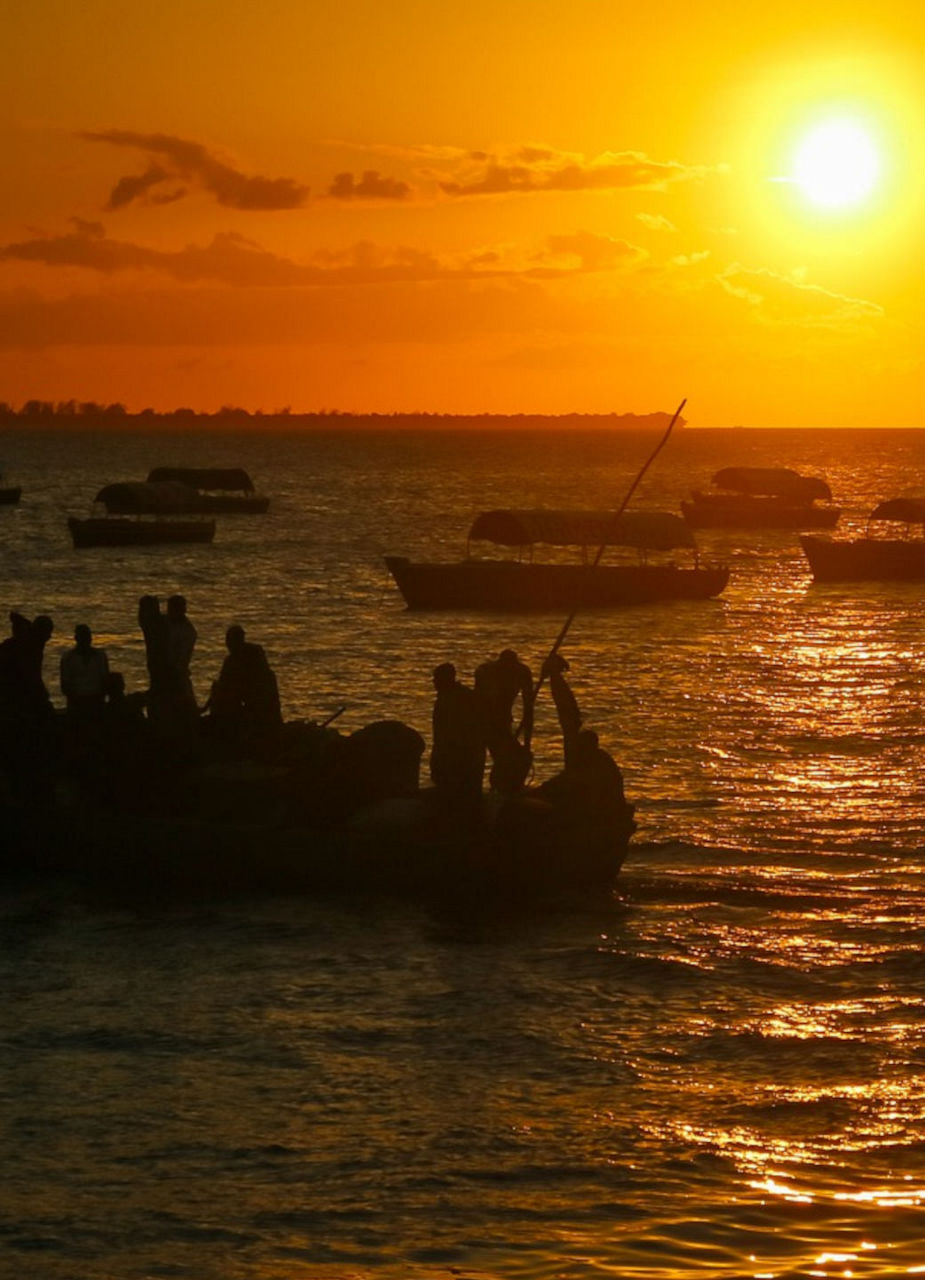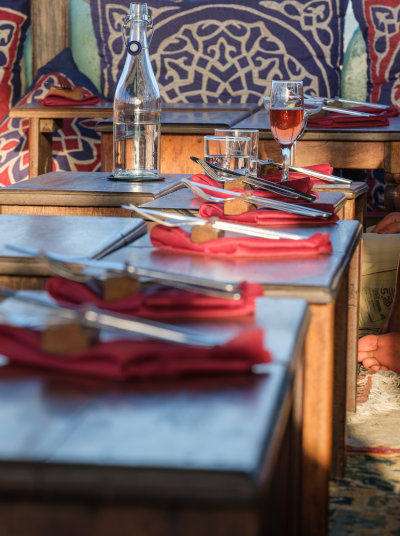 Sunset in Stone Town
An adventurous day in Stone Town is best ended with a romantic sunset. The unique experience can be enjoyed both on the city beach and from a rooftop terrace. The rooftop restaurant of the Emerson Spice Hotel is particularly suitable for the latter. In addition to the imaginative cuisine, guests here enjoy a wonderful view over the rusty rooftops of Stone Town.