Travel to the Finnish winter dream
When the days get longer in the north, we fly you to Ivalo and Kuusamo - two fantastic winter destinations in Finland - in February and March. You can expect idyllic winter scenery, the famous Northern Lights and numerous adventures in the snow. Let yourself be enchanted by the winter magic of Finland. 
Ivalo
Located on the Arctic Circle, Ivalo is the gateway to the remote wilderness of Northern Finland. The city is located in the Inari region, which is known for its beautiful landscapes and is a popular destination for observing the phenomenon of the Aurora Borealis.
Apart from this natural spectacle, the surrounding area is a playground for a variety of winter activities. From the serenity of snowshoeing to the thrill of a husky safari and the fascination of ice fishing, there is a wide range of activities in this winter wonderland.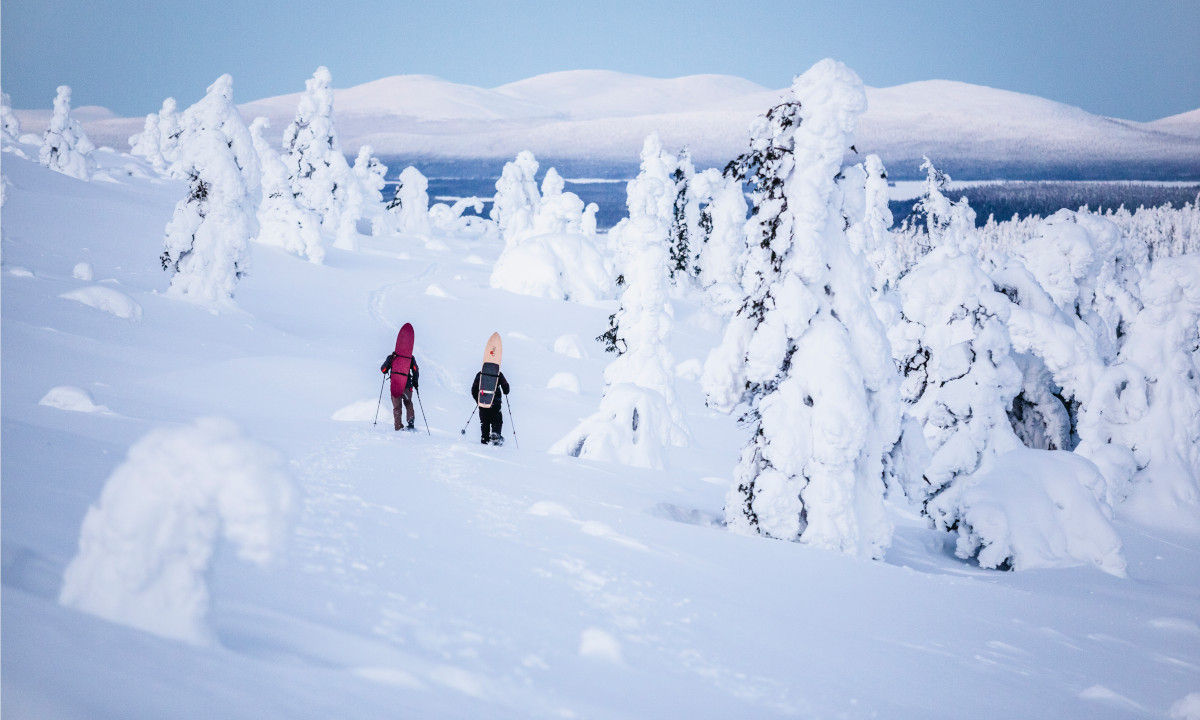 (Photo Credit ©Visit Finland)
Kuusamo
The Kuusamo region is located on the south-eastern edge of Finnish Lapland and is internationally known for the Ruka ski area, one of the largest ski areas in Finland. With 39 slopes covering a total of 19.1 km, the ski area is suitable for skiers of all levels. On your trip to Kuusamo you will also find thousands of lakes, rivers, waterfalls, gorges and pristine forests.
For those looking for an extraordinary adventure, in addition to beautiful national parks, there are a number of exciting activities, such as floating on the river in a dry suit, ice climbing or karting on the ice.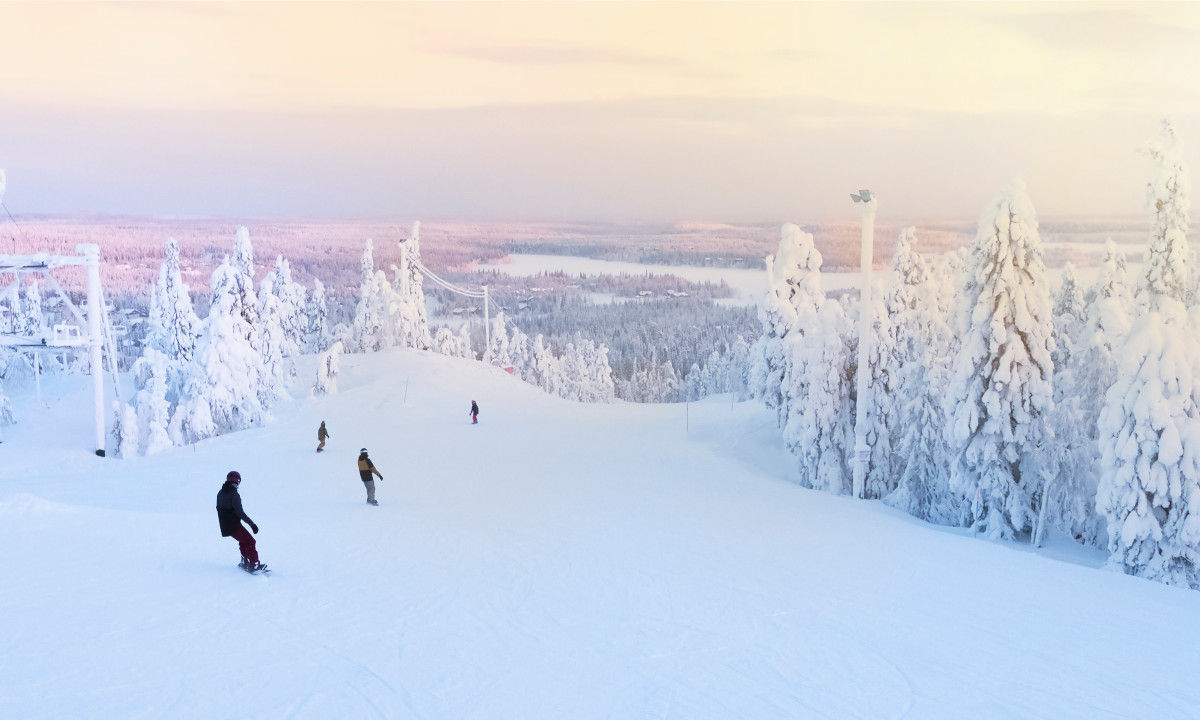 (Photo Credit ©Visit Finland)
Discover our Finnish holiday destinations
This may interest you too...