The Lycian Way on the Turkish coast is one of the most popular long-distance hiking trails in the world. It is over 500 kilometres long and stretches from the beautiful coastal town of Fethiye to the famous port city of Antalya. The trail's difficulty level is classified as medium and the best time to tackle it is during spring and autumn. Furthermore, the 26 stages of the hiking trail can be individually selected according to one's own needs.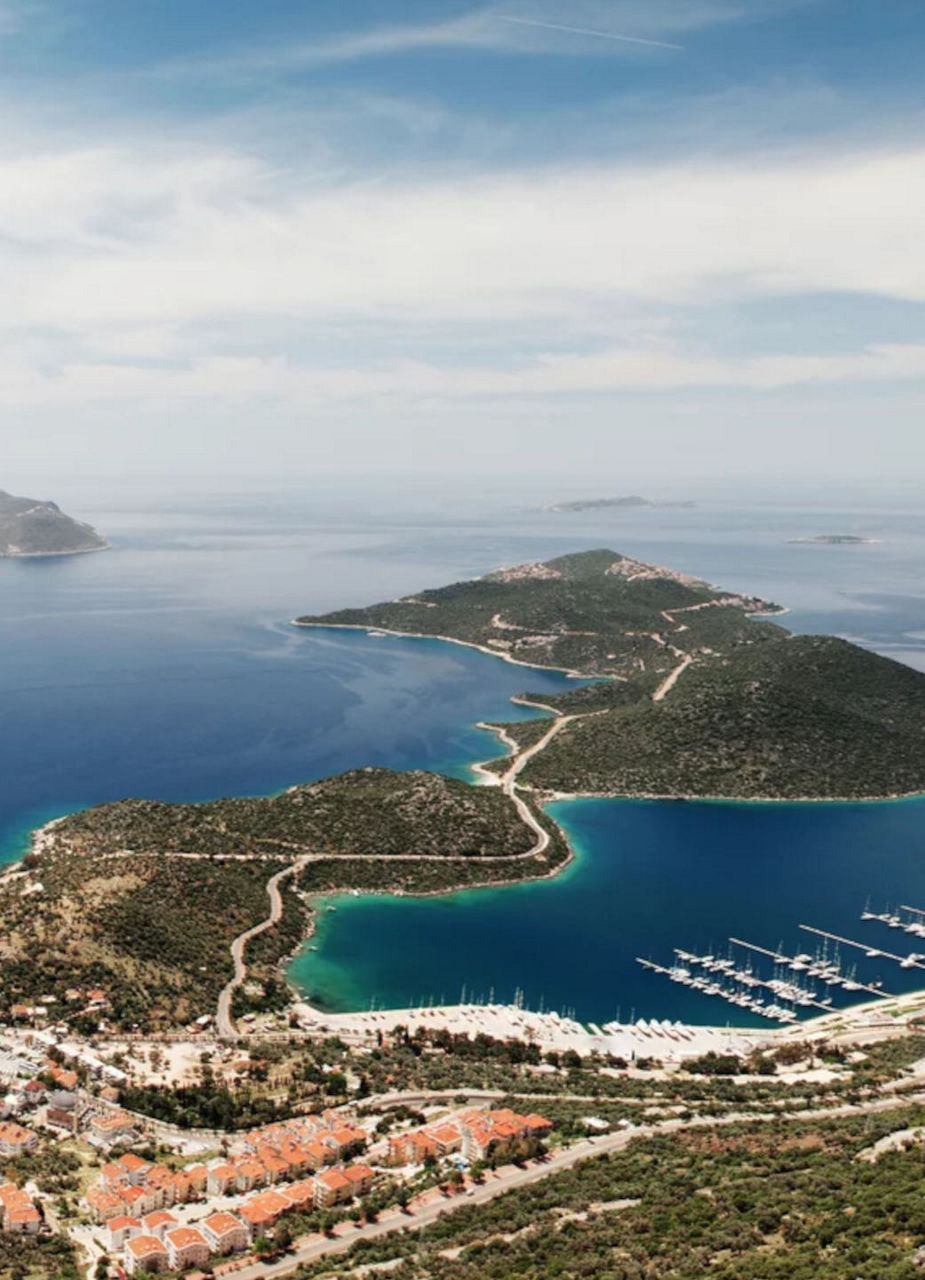 What Awaits You
There are several ancient towns and breathtaking beaches along the diverse hiking trail. For the most part, the path leads along the rocky coast and green pine forests. Numerous sandy and pebbly beaches can be explored where the foothills of the Taurus Mountains meet the sea. Moreover, countless fascinating panoramic sceneries await you.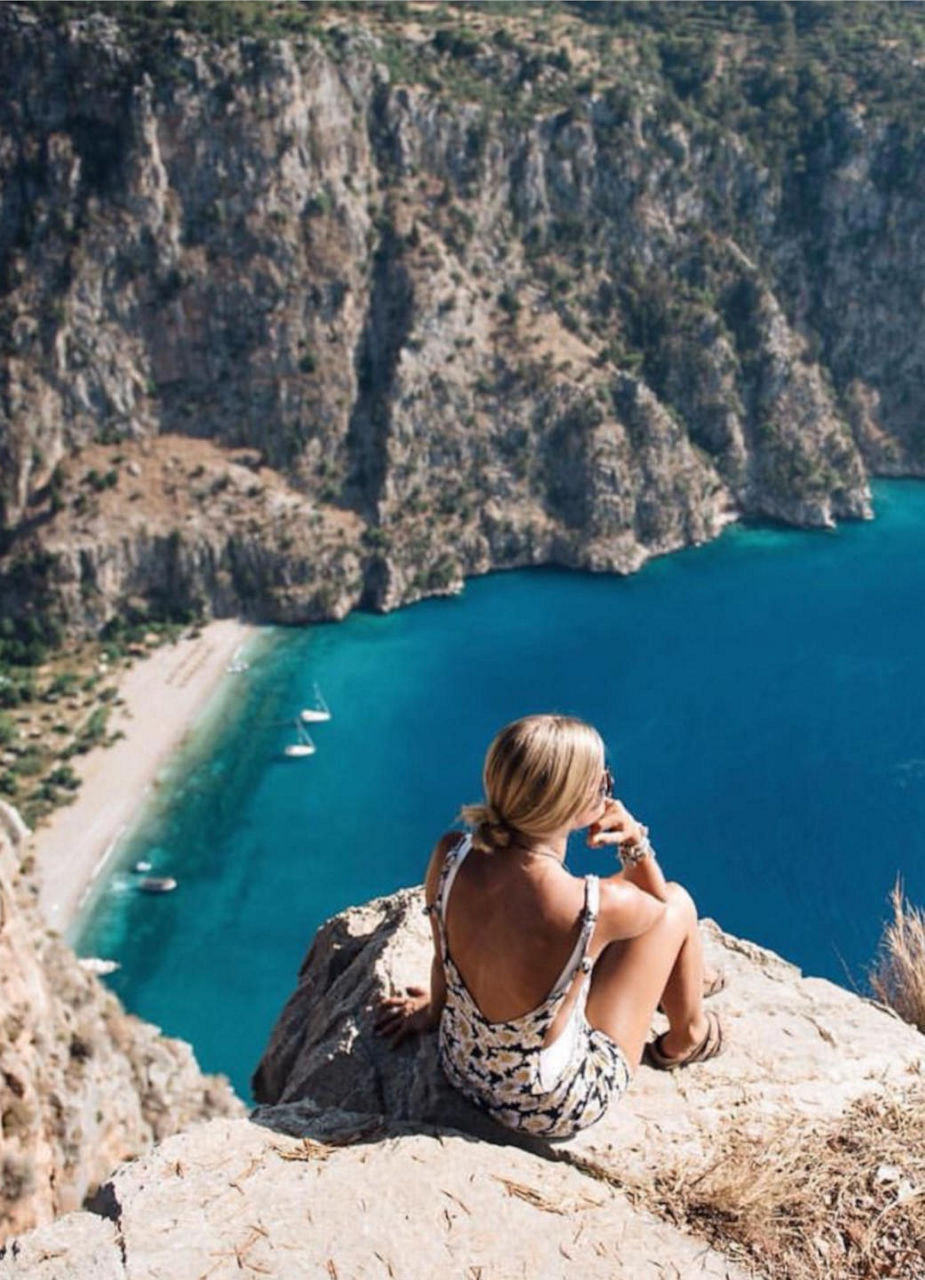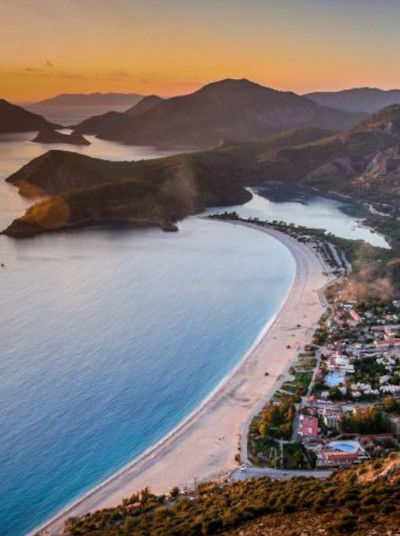 Nature Highlights
During the entire hike you will be greeted repeatedly by fantastic views of the Lycian coast. Two of the highlights are certainly the spectacular panorama of the Blue Lagoon of Ölüdeniz and the magnificent vista of the mystical Butterfly Valley.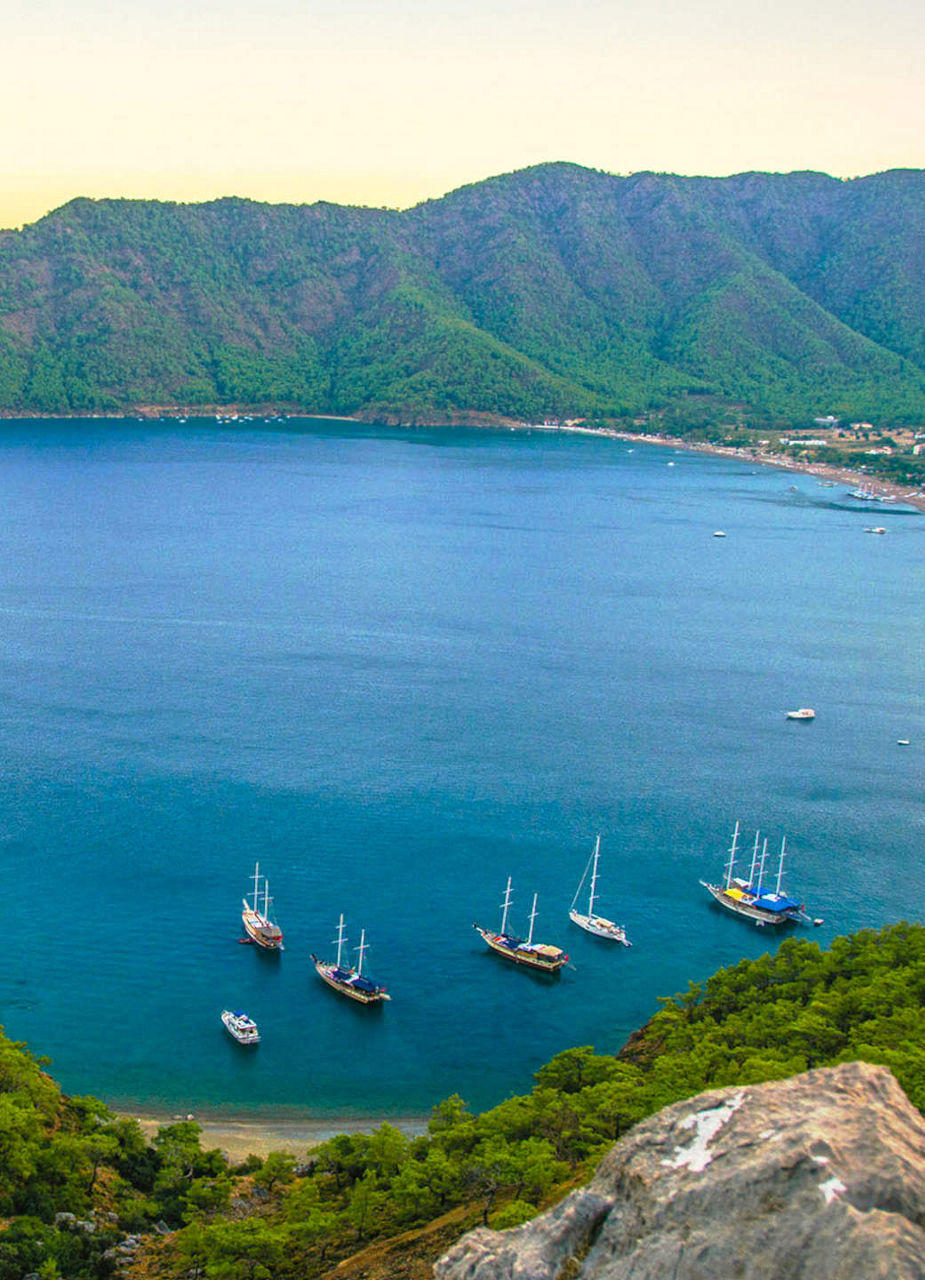 In addition to hiking, there are always opportunities to relax on beautiful stretches of sand. The beach of Patara is one of the many enchanting sandy seashores along the trail. Furthermore, the picturesque coast of Adrasan makes for a wonderful photo motif.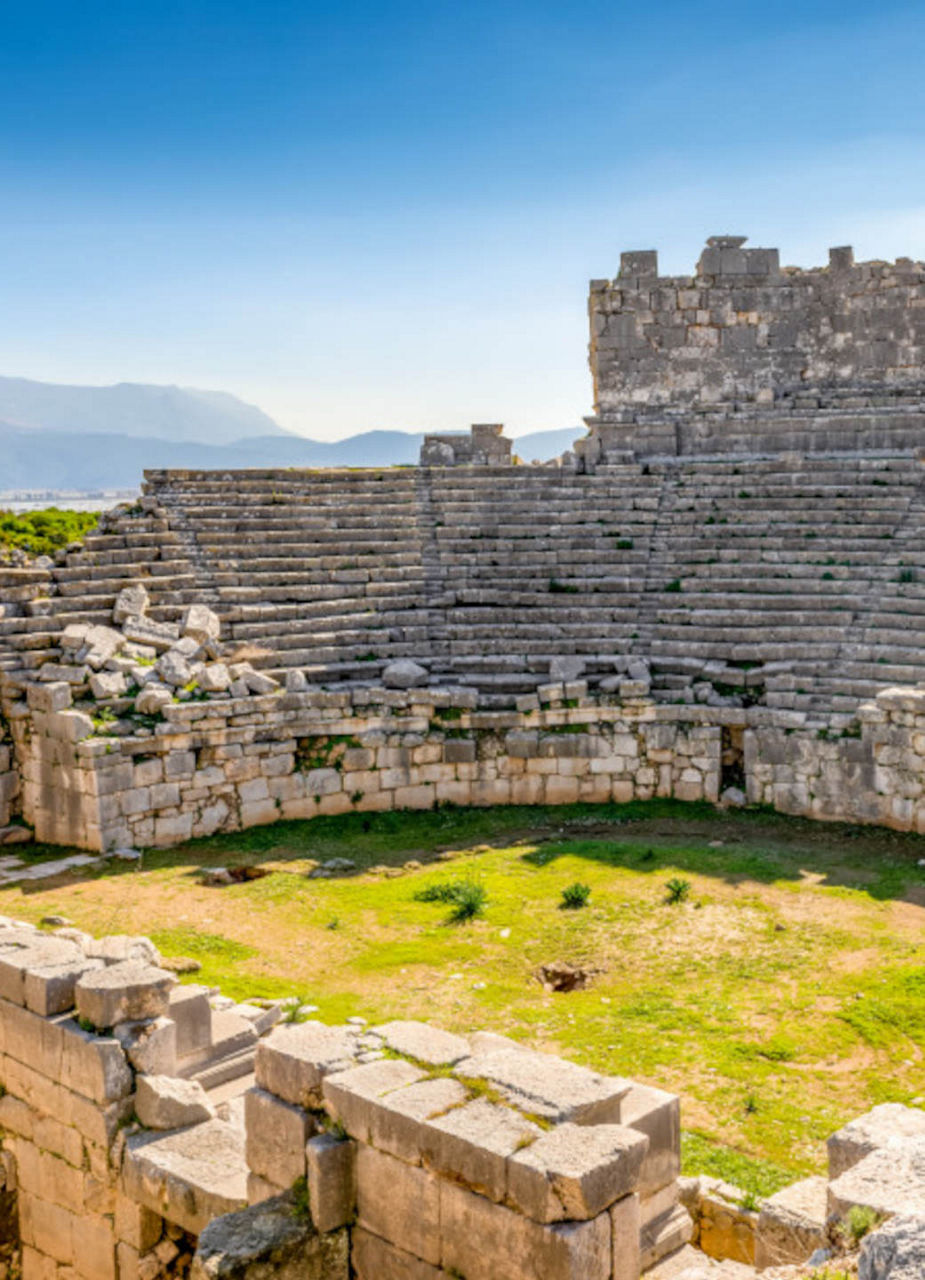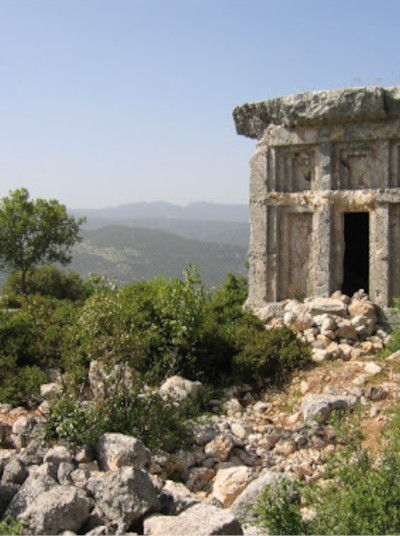 Cultural Highlights
The ruins of the former city of Xanthos and the associated temple district of Letoon are UNESCO World Heritage Sites. Here, you can see the remains of important temples, sculptures, urban buildings, and Lycian monuments. Additionally, on a visit to the ancient city of Phellos you will see imposing fortification walls and impressive tombs.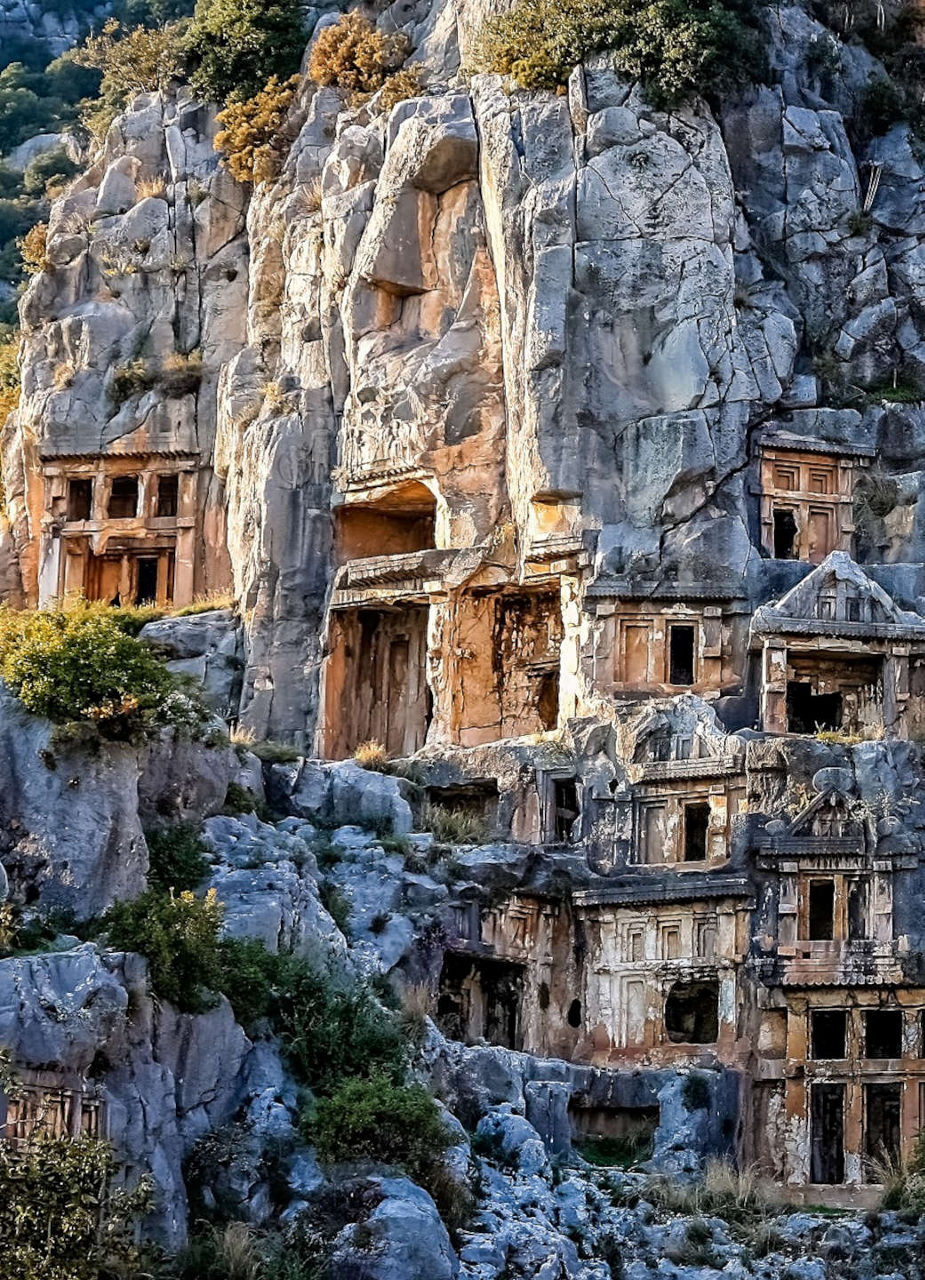 Myra, the ancestral home of St. Nicholas of Myra, is an ancient Lycian city. It is known for its ruins, specifically rock-cut tombs and is a place of pilgrimage. Furthermore, the ancient site of Olympos impresses with its idyllic location on the Lycian eastern coast, on the banks of a small river near the beach.