Corfu is renown for its variety of beaches. Ranging from long stretches of sand and fully organized shorelines to secluded pebbly bays hidden away by lush green cedar and olive tree forests. It's hard to choose from over 100 beaches so here are some we think are worth a visit.

Get further inspiration on Visit Greece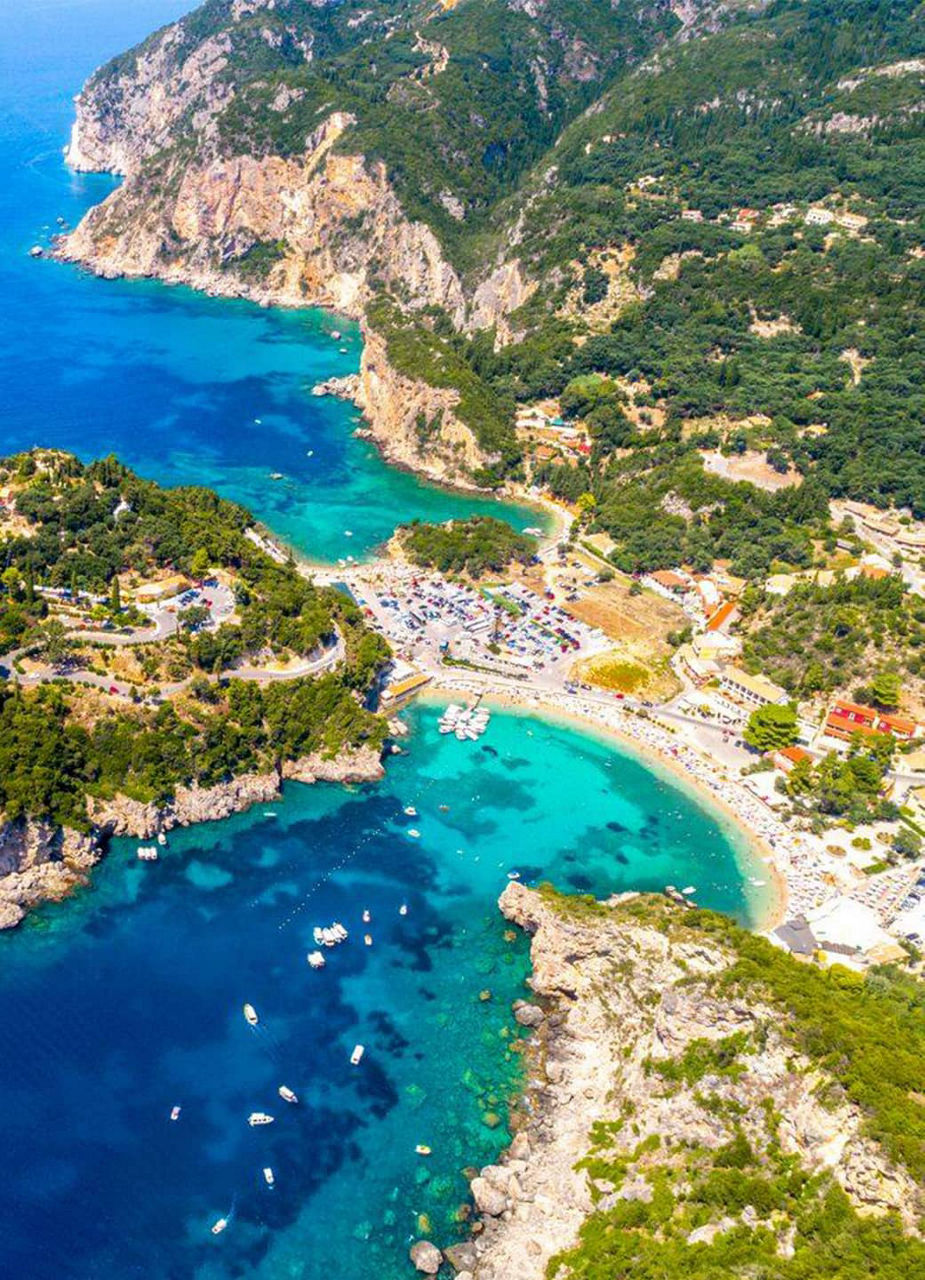 Paleokastritsa
The village of Paleokastritsa is home to six main beaches all nestled into the green landscape and overlooking numerous coves. Agios Spyridonas is the most popular and picturesque beach offering all the activities and facilities one could expect to find at a seaside destination. Ambelaki is the least visited and most isolated of the six beaches. There are many more sandy bays in this area, that are only accessible by boat.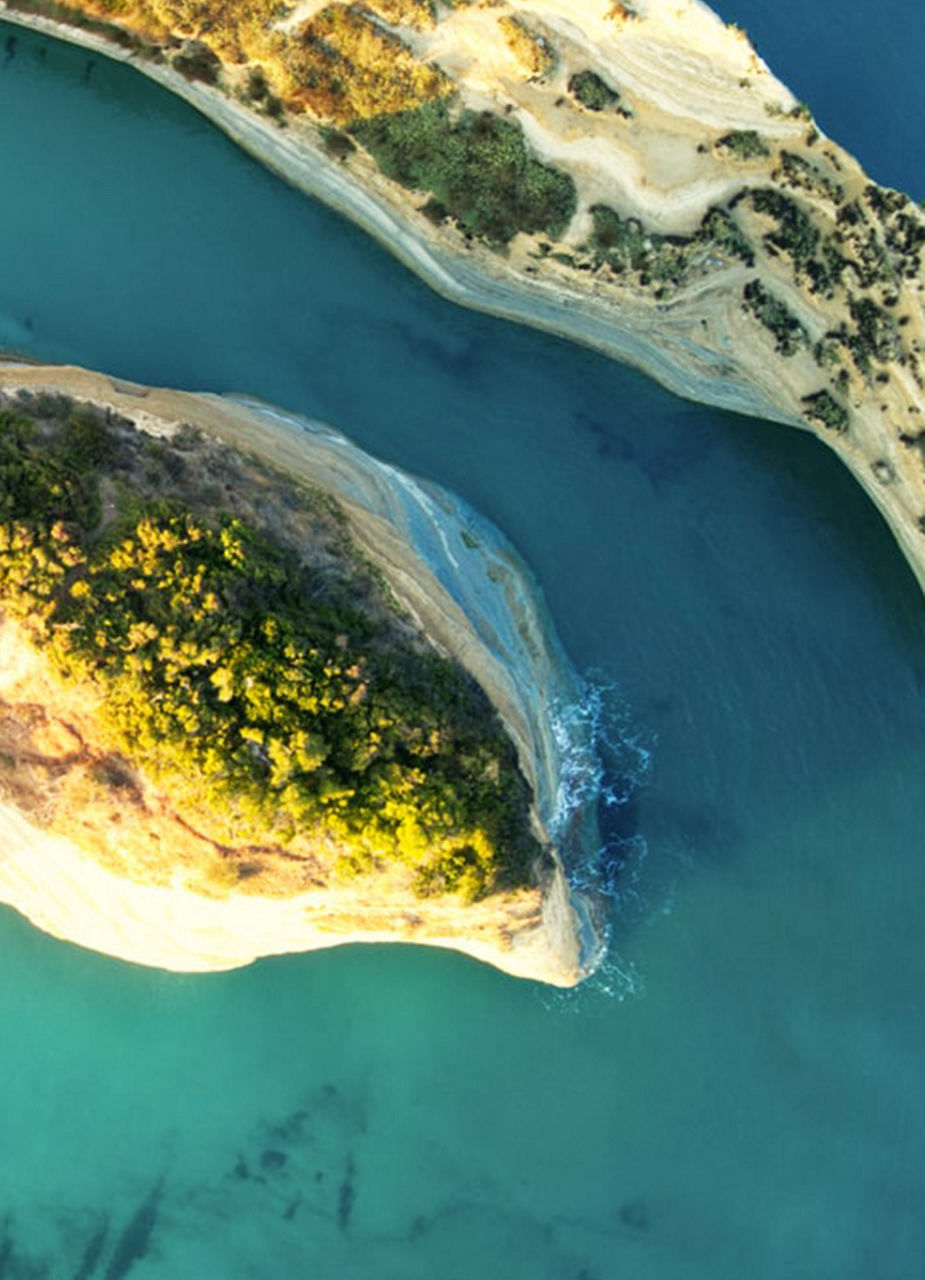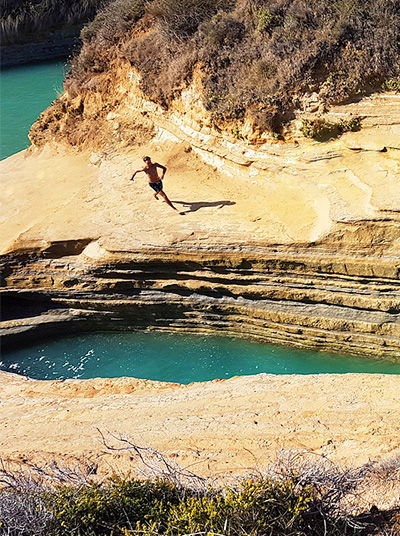 Canal D'Amour and Sidari
The Canal D'Amour is disputably one of the most famous beaches on Corfu with its majestic sandstone formations. Legend has it that couples who swim in the channel with each other stay together forever. The neighbouring Sidari Beach is a bustling seaside resort with bars, restaurants, cafés and shops. Sidari also offers an array of water sports.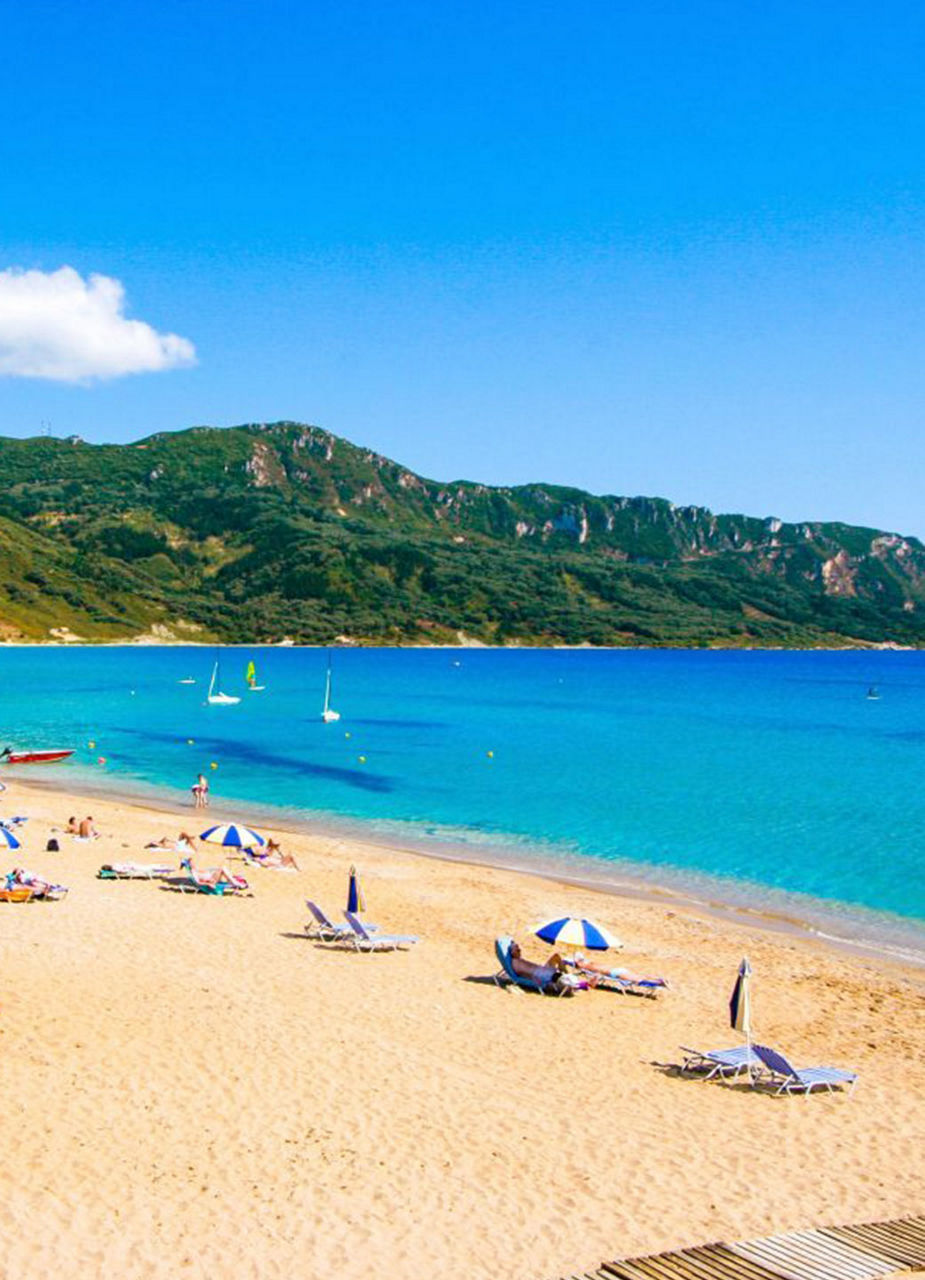 Agios Georgios Pagon Beach
Agio Georgios Pagon has been declared one of Corfu's most beautiful beaches with deep waters on the left and warm shallow waters to the right. This beach is easily accessible and has a lifeguard on duty - it is therefore a family favourite.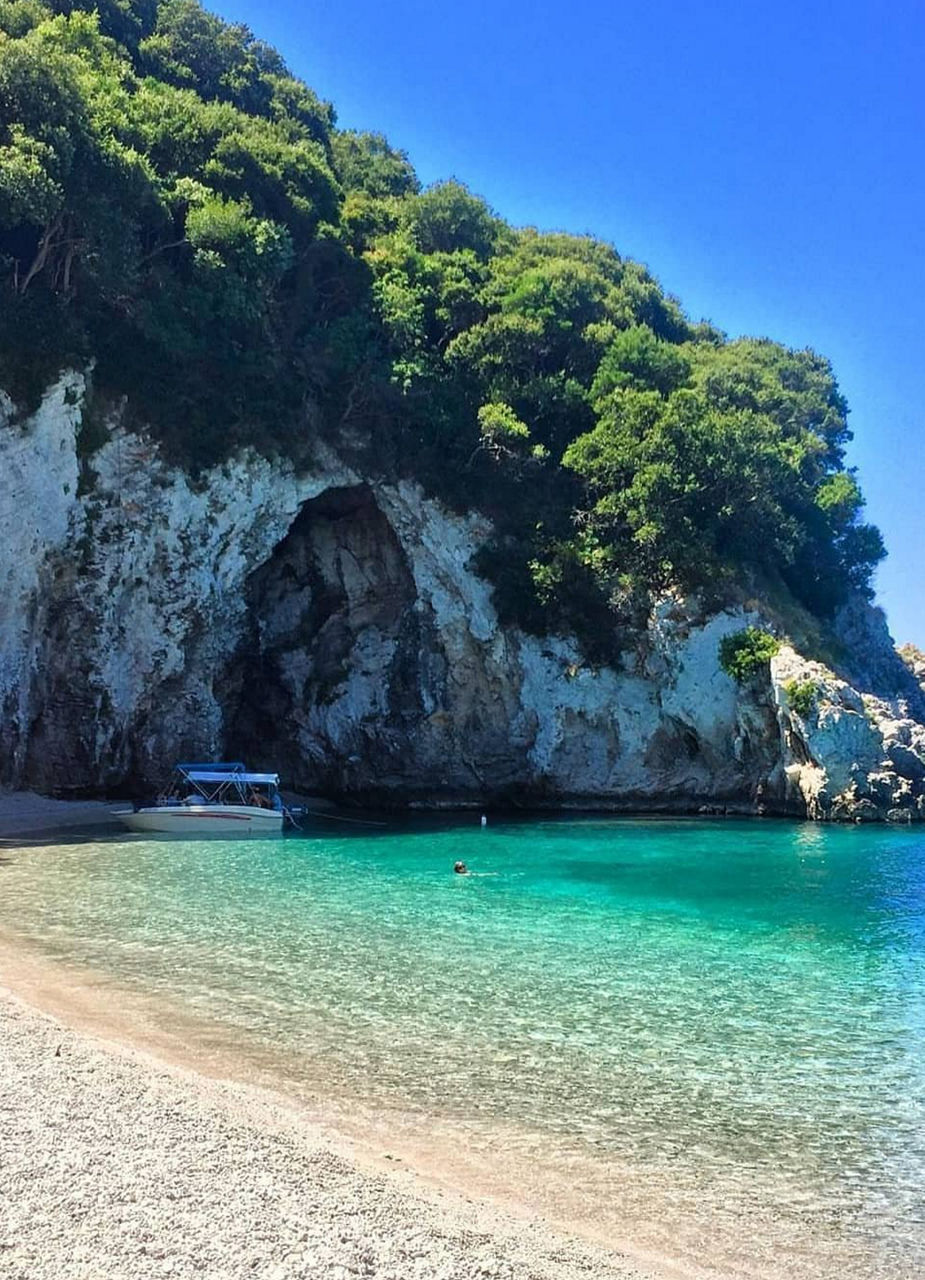 Rovinia Beach
Rovinia is stunningly beautiful, boasting a white pebble beach and deep blue waters. Only a 15-minute drive or a short boat ride from Paleokastritsa this bay is definitely worth the trip. The beach can be accessed by a hike along a path through dense olive groves. If you arrive at Rovinia by boat, be sure to explore the surrounding caves and swim in the crystal-clear sea.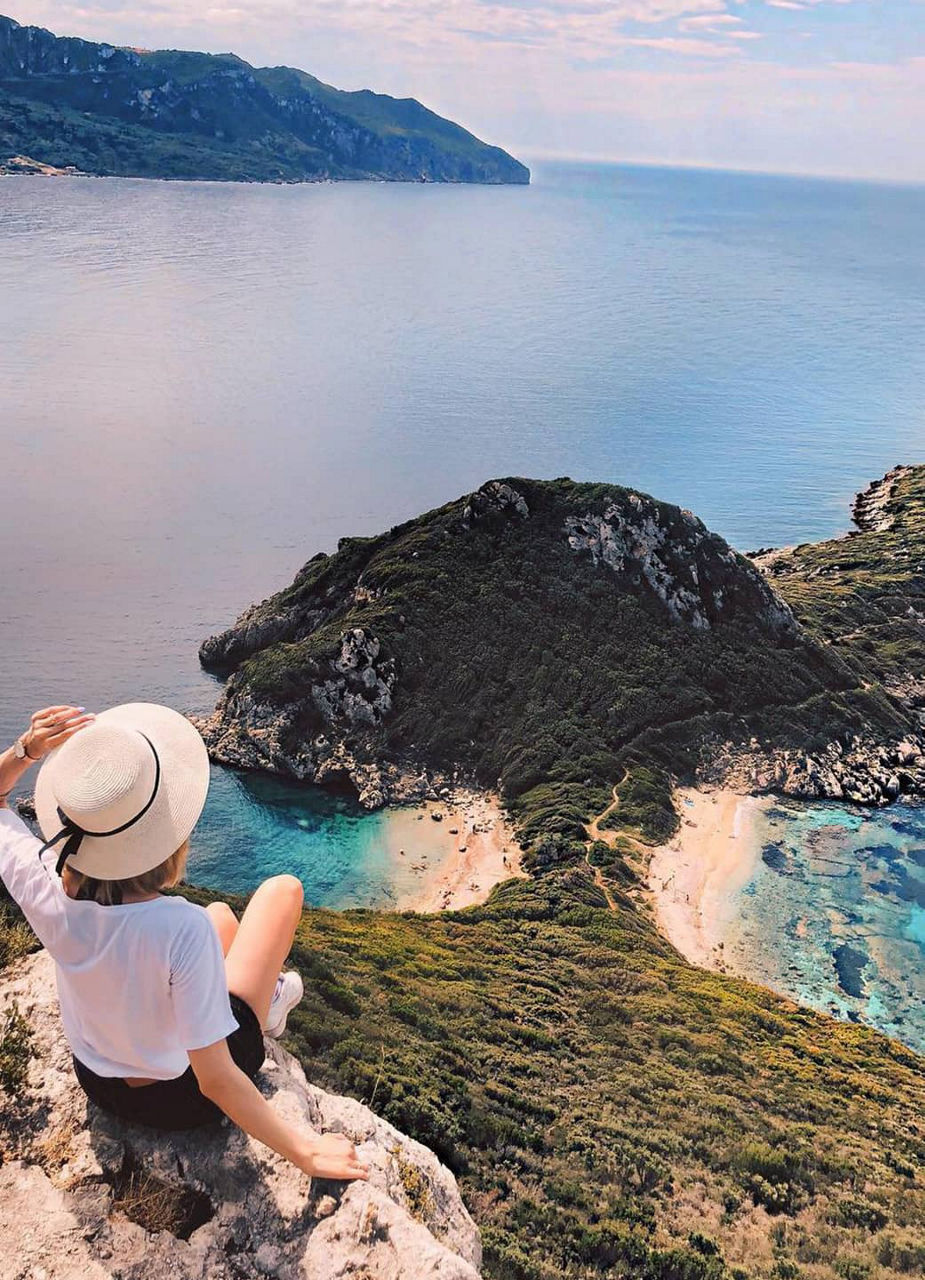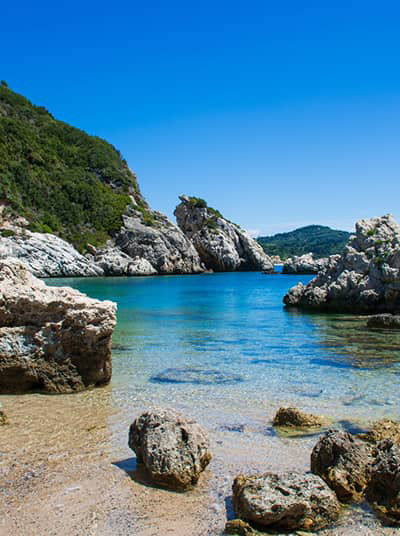 Porto Timoni
The double beach of Porto Timoni and Lemini is separated by a small stretch of land. The walk down takes roughly half an hour along a rugged path that begins at the Afionas square. Porto Timoni can also be reached by paddle boat or canoe from the Agio Georgios Pagon beach situated  further along the bay.