Bodrum is often referred to as the Côte d'Azur of Türkiye – with good reason! Discover the charm of the Turkish seaport city, enjoy the sun, stroll along the coast, go out, eat well, and stay in luxurious resorts.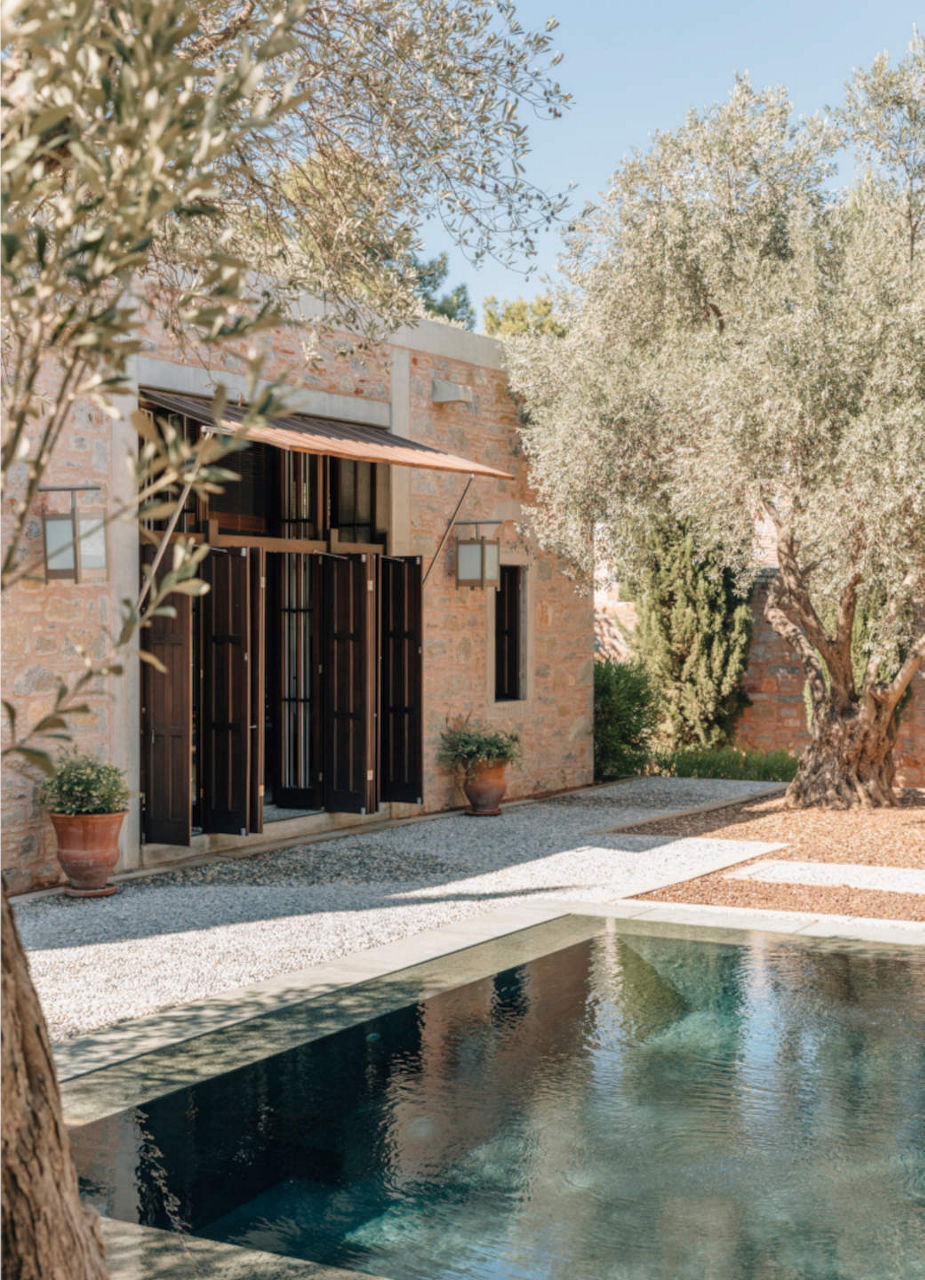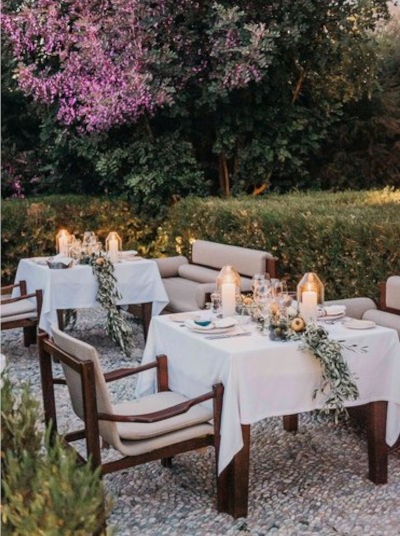 Amanruya Resort
The Amanruya Resort is located on a picturesque bay – surrounded by olive groves and a Mediterranean pine forest. Wellness and recreation have a high priority here. Architecturally, the cottages are brilliantly integrated into the landscape – in resembling a small rural village – and offer a lot of privacy and private pools.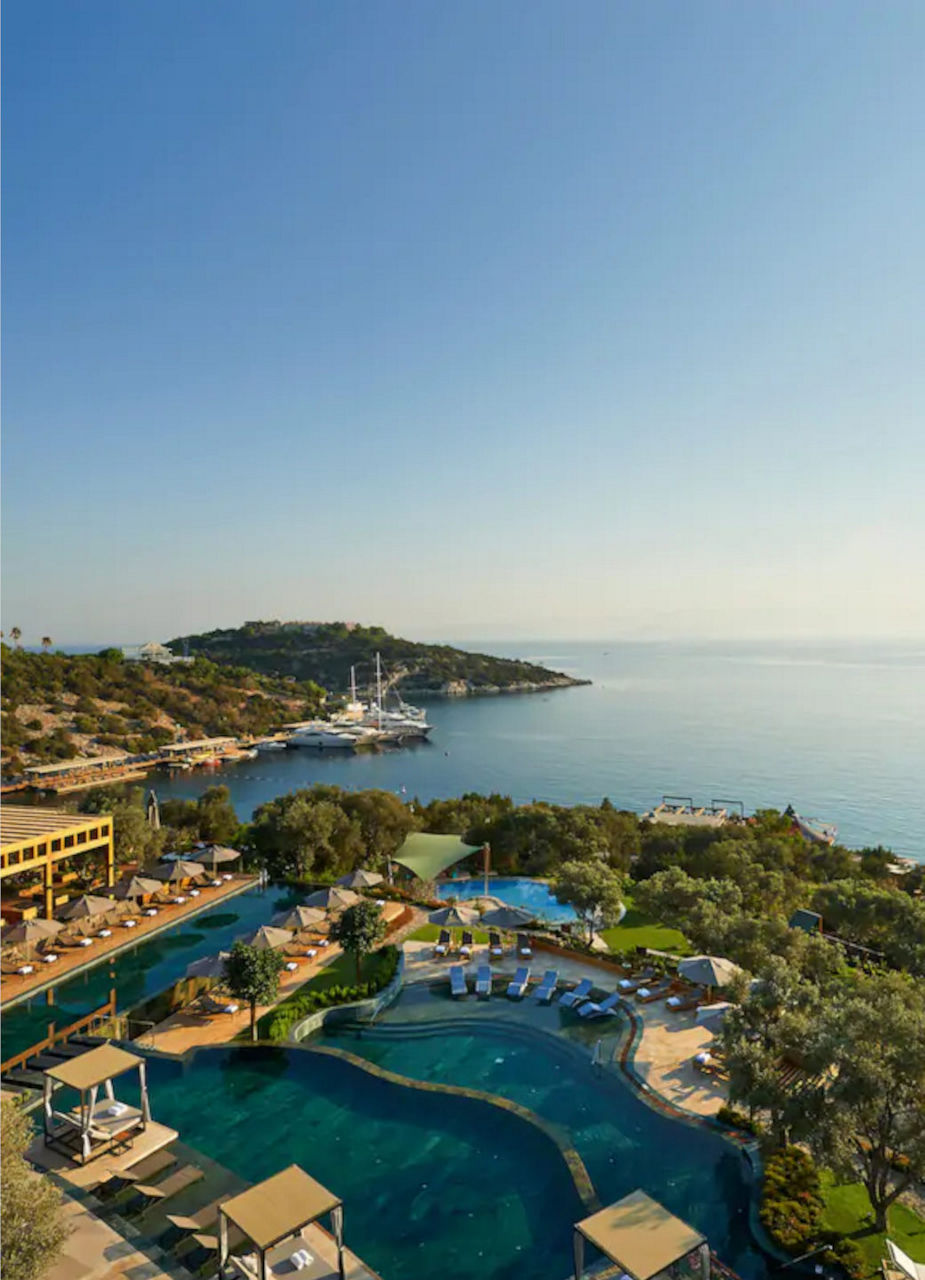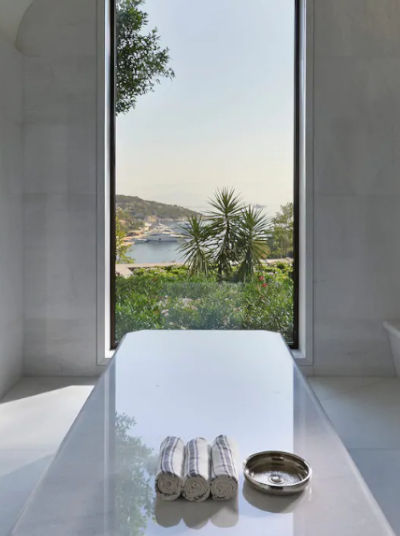 Mandarin Oriental
This outstanding resort offers a combination of style, tranquility and five-star comfort. Located in the idyllic Paradise Bay, guests at the Mandarin Oriental are treated to breathtaking views over the Aegean Sea. The two private beaches, the wellness area and culinary experience leave nothing to be desired. The hotel repeatedly earns special praise for its very accommodating staff.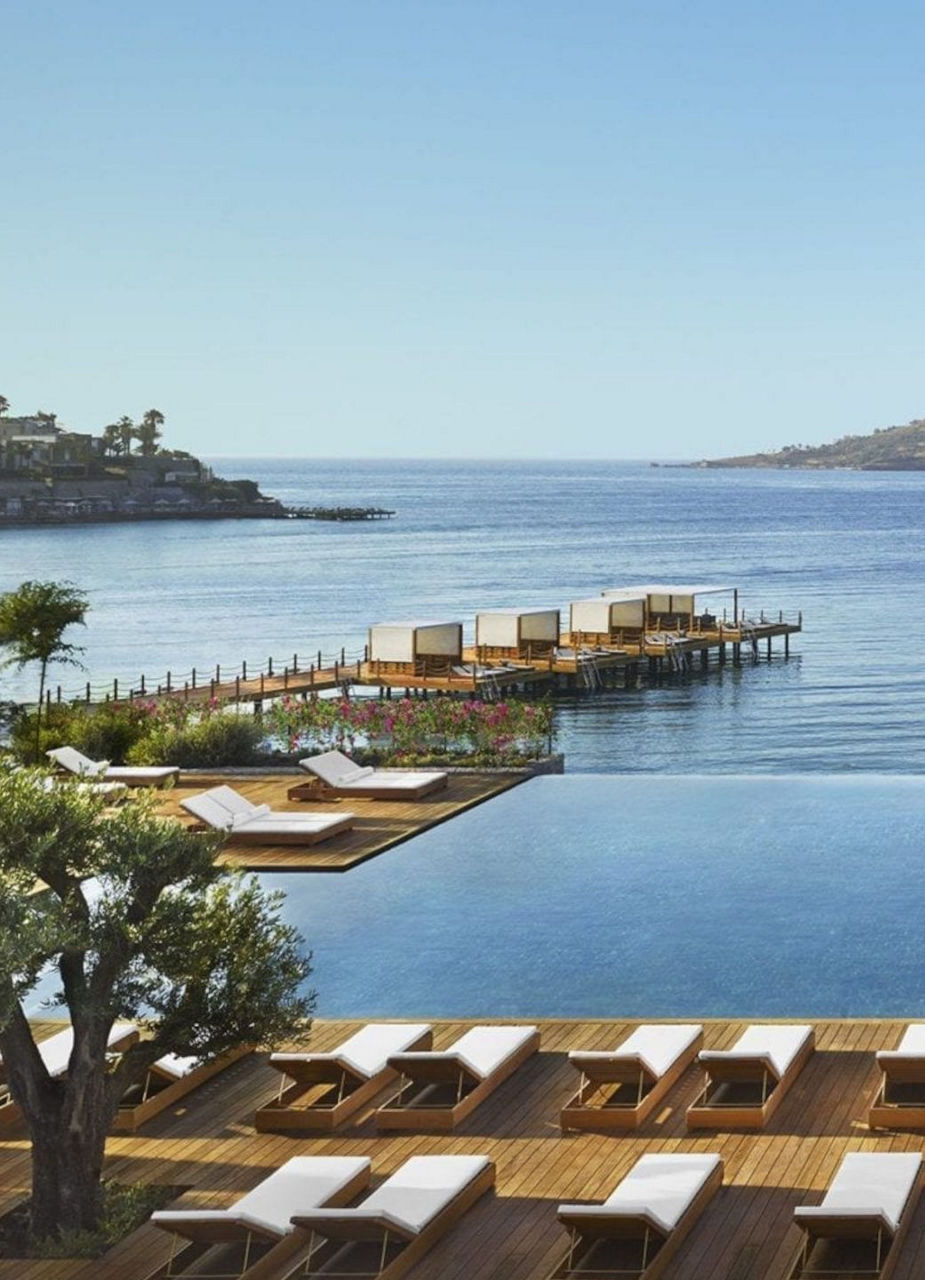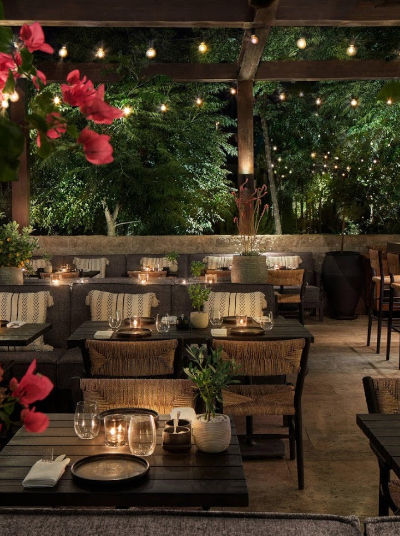 EDITION
The Bodrum Edition is located in the bay of Yalikavak and impresses with its tasteful furnishings and excellent service. Pure relaxation awaits you not only at the infinity pool but also on the beautiful sandy beach. Furthermore, a state-of-the-art spa equipped with a Turkish hammam and numerous other treatment options complements the wellness program.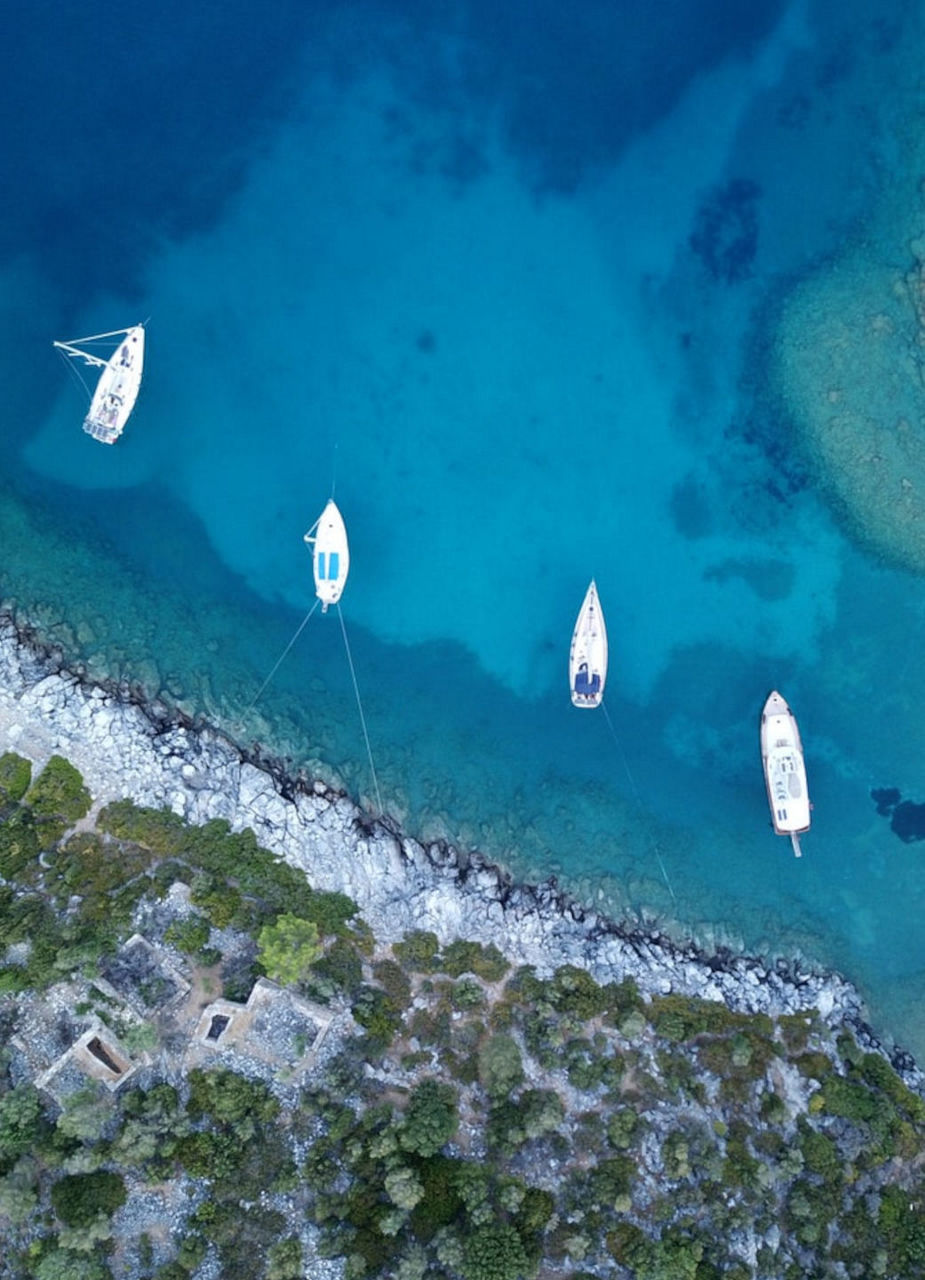 Boat Trip in Bodrum
The beauty of Bodrum's coast can be best explored on a boat ride. Boating on the turquoise sea to the hidden bays, jumping into the crystal-clear water and exploring the underwater world with a snorkel – that is called paradise!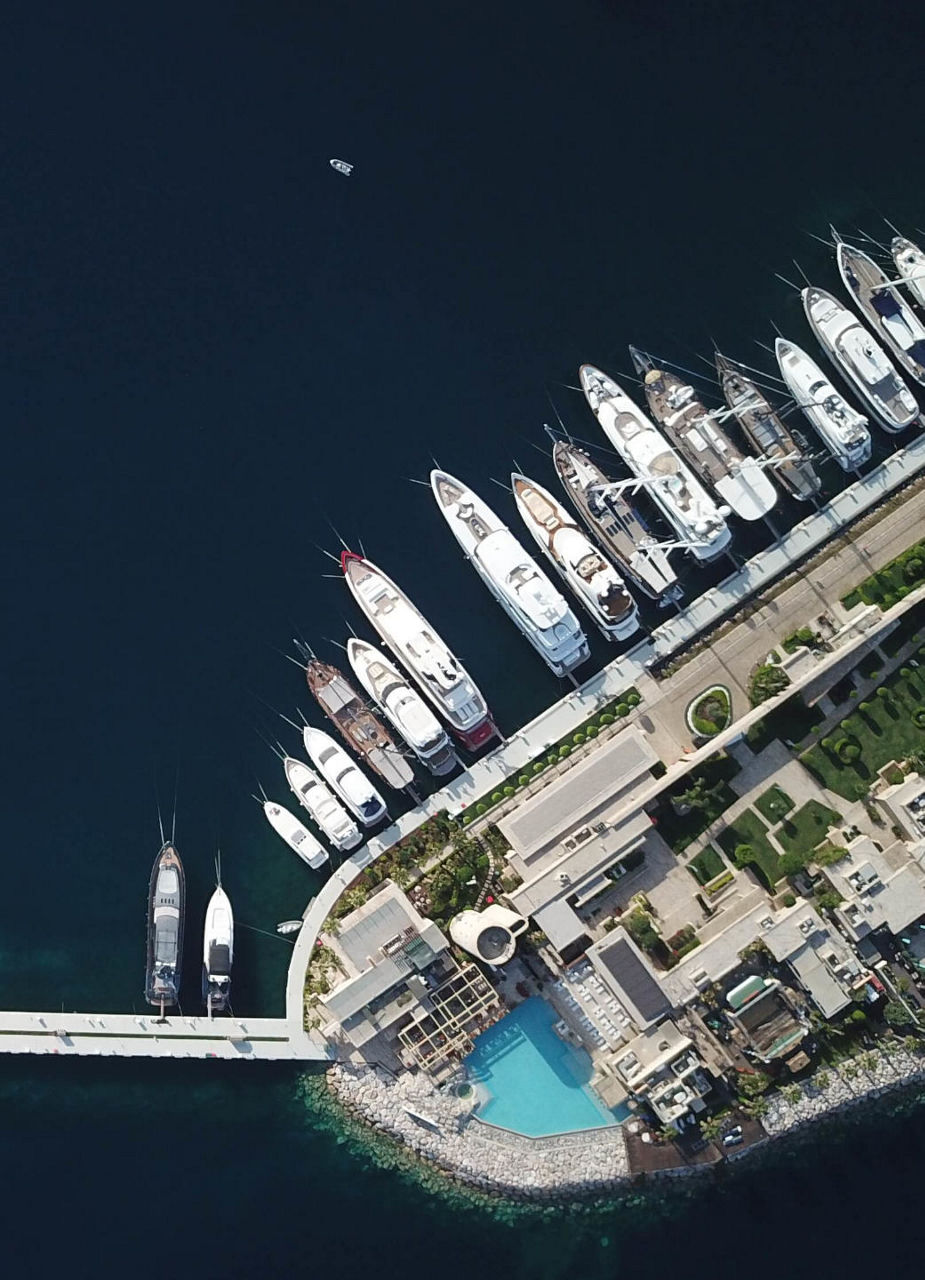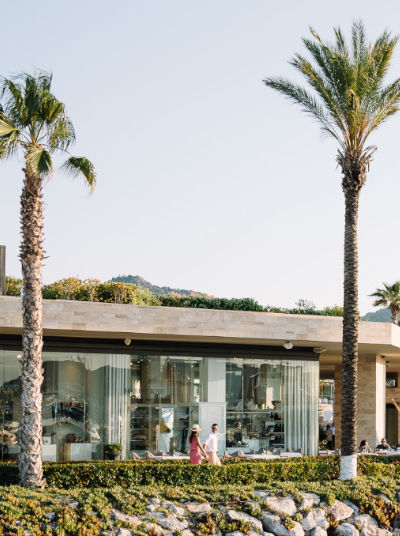 Yalikavak Marina
Yamalavak used to be the most important fishing port in the region. Nowadays, what matters is to see and be seen. The marina, otherwise known as "Saint Tropez of Bodrum", attracts visitors with its luxury boutiques and gourmet restaurants. Furthermore, a stroll along the promenade and a short marvel at the beautiful yachts is definitely worthwhile.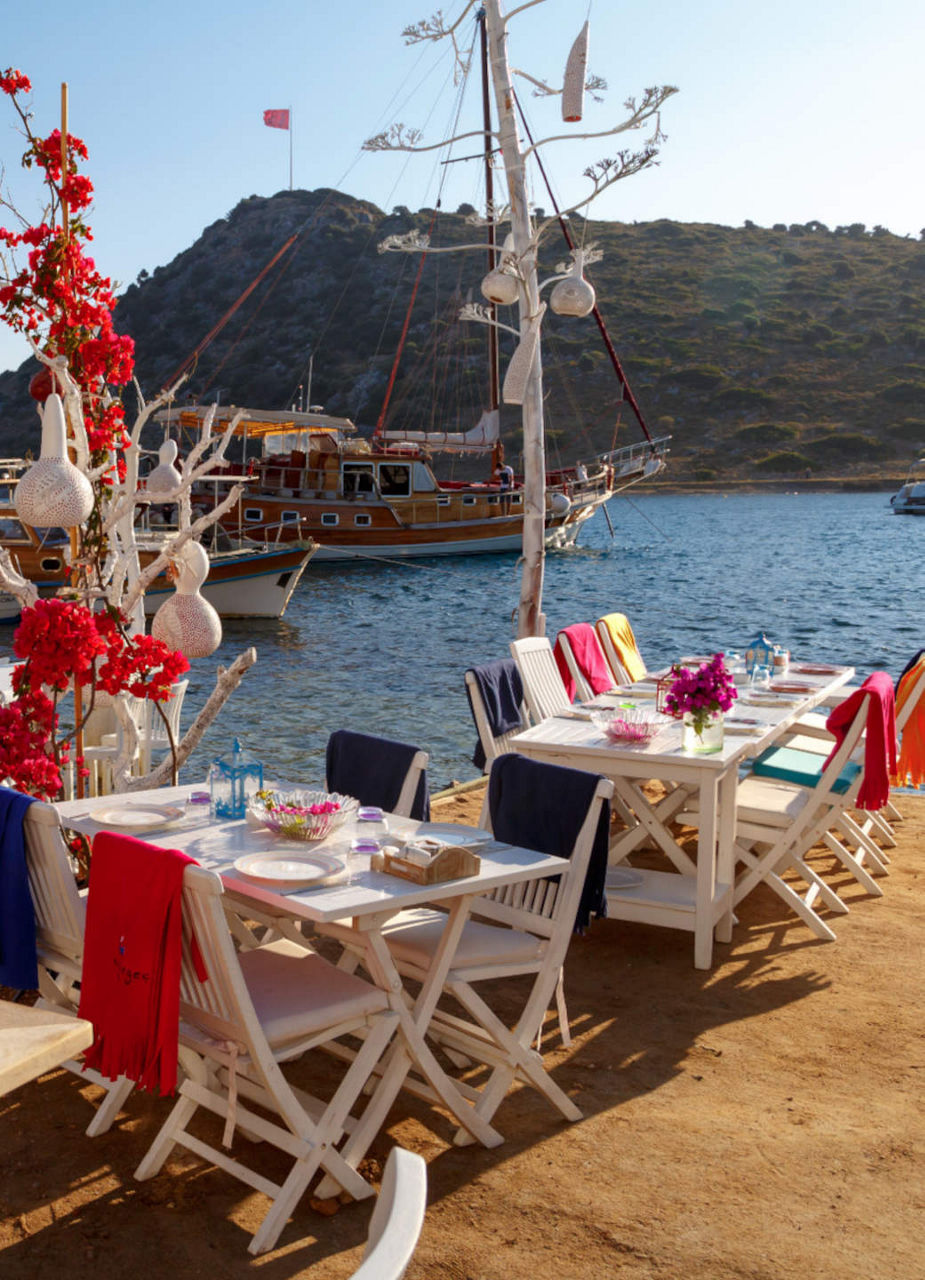 Gümüslük
The small, sleepy fishing village of Gümüslük is absolutely worth seeing. It is located on the west coast of Bodrum and enchants with its relaxed atmosphere and charming restaurants. The many fish taverns, which are located at the harbour, are mostly run by the fishermen themselves and are therefore very authentic.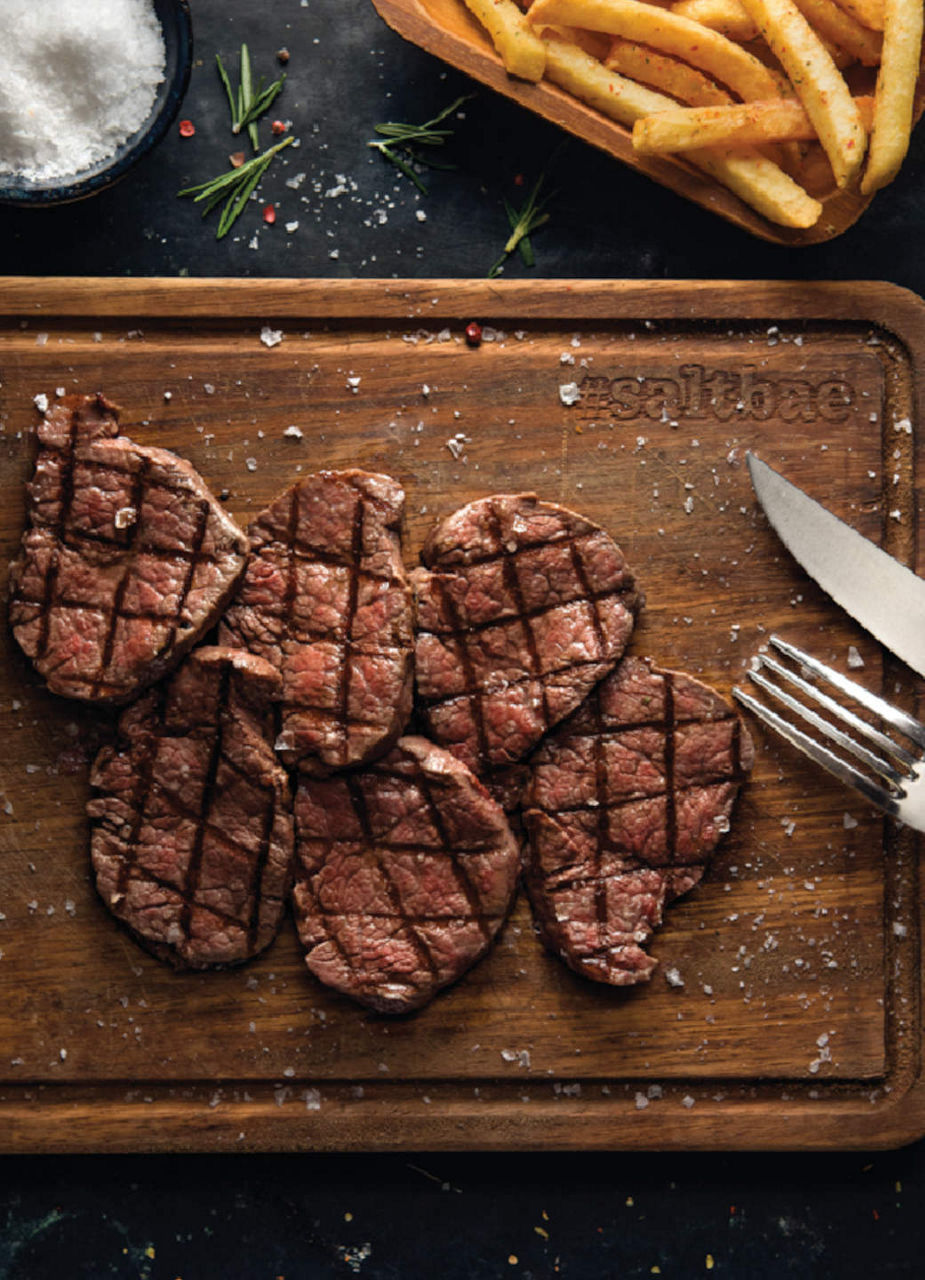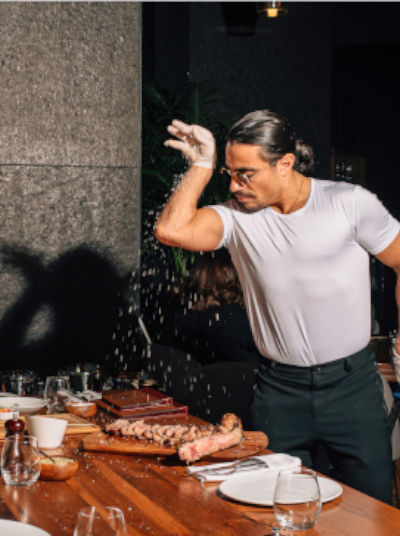 Nusr-Et Steakhouse
His elegant way of seasoning a steak made Nusret Gökçe world famous and earned him the nickname "Salt Bae". He has opened a Nusr-Et restaurant in Bodrum which attracts tourists and celebrities alike. Appreciate the delicious food and with a little luck Mr Gökçe might salt your steak himself.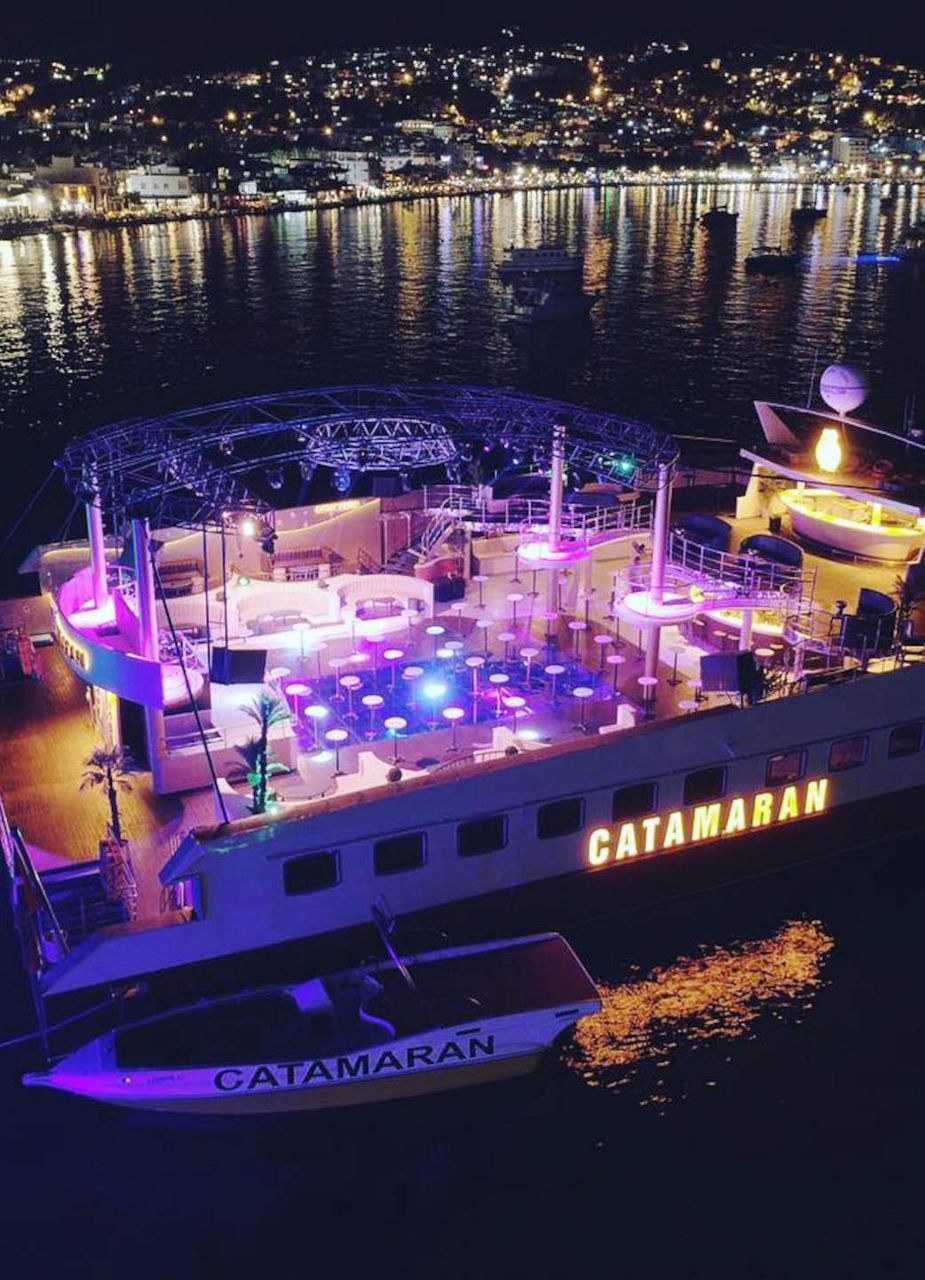 Club Catamaran
Bodrum is also often referred to as the "party capital of Türkiye". With its many pubs and its mixed crowd, the nights are lively and noisy. Anyone who wants to experience something unique has the possibility to party on a catamaran. Once on board, the floating club goes out to sea, where people dance to good music and shows.