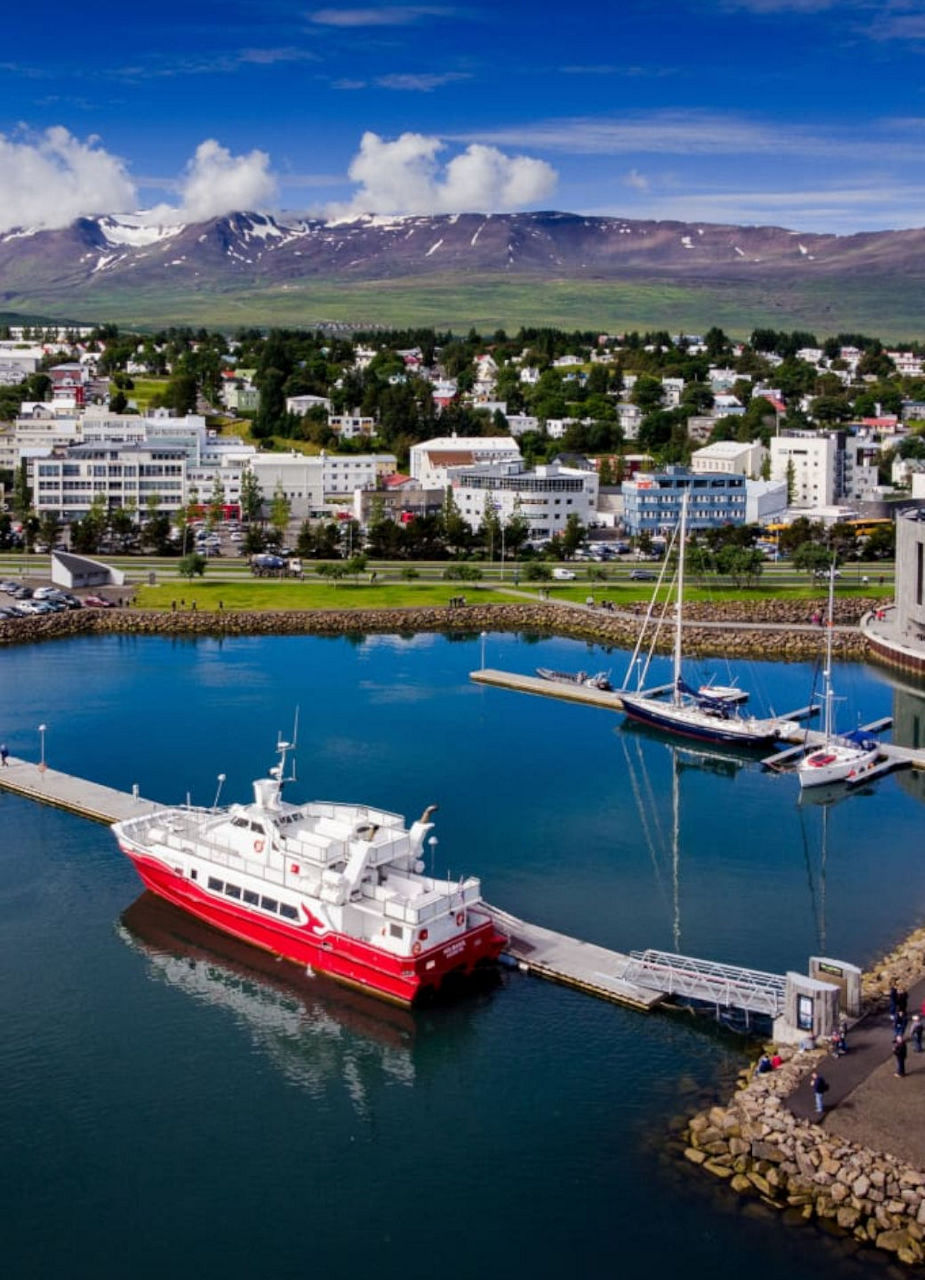 Should you decide to spend one or two nights in the beautiful town of Akureyri at the beginning or end of your trip to Iceland, we have put together three nice accommodations for you as a recommendation. We will also introduce you to special accommodation near popular natural attractions.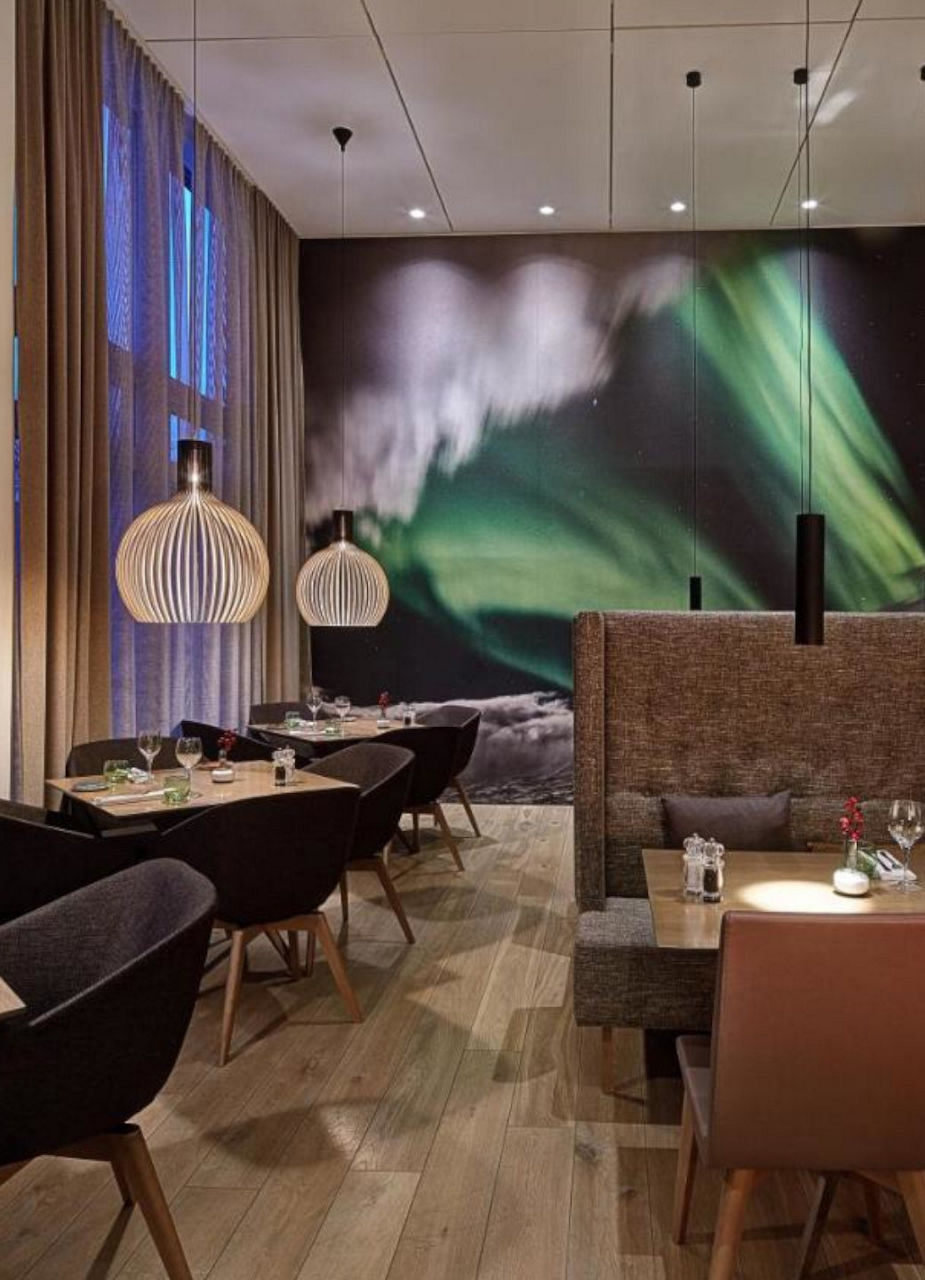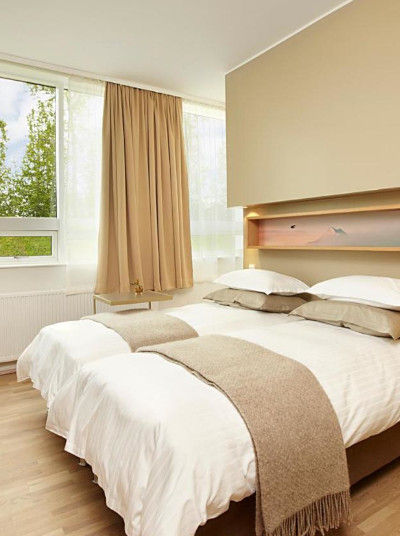 Akureyri Berjaya Iceland Hotel
The Berjaya Iceland Hotel is a short walk from the town centre and within walking distance from the geothermal pool - well worth a visit! The rooms are very spacious, filled with light and stylishly decorated - an ideal base camp for your trips to the north of Iceland. Start the day with the extensive breakfast buffet in the morning and indulge in international delicacies at the hotel's excellent Aurora Restaurant in the evening.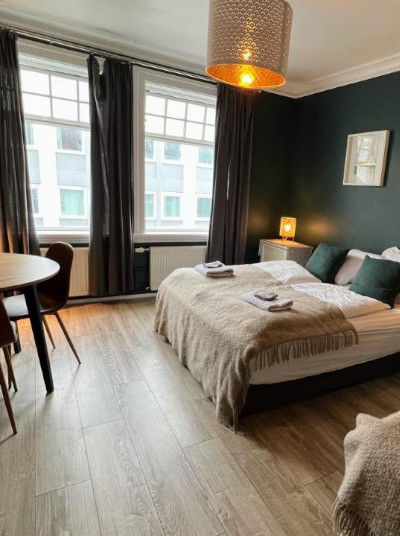 Guesthouse Akureyri
Small, cosy, and comfortable! Certainly a fitting description for this guesthouse in Akureyri. Conveniently located right in the pedestrian area, it offers a handful of stylishly decorated rooms. Please note that there is a shared bathroom here, but this translates into a really attractive price. So if you want to watch your budget and can do without a bit of luxury, then the Guesthouse is certainly a great place to stay in Akureyri.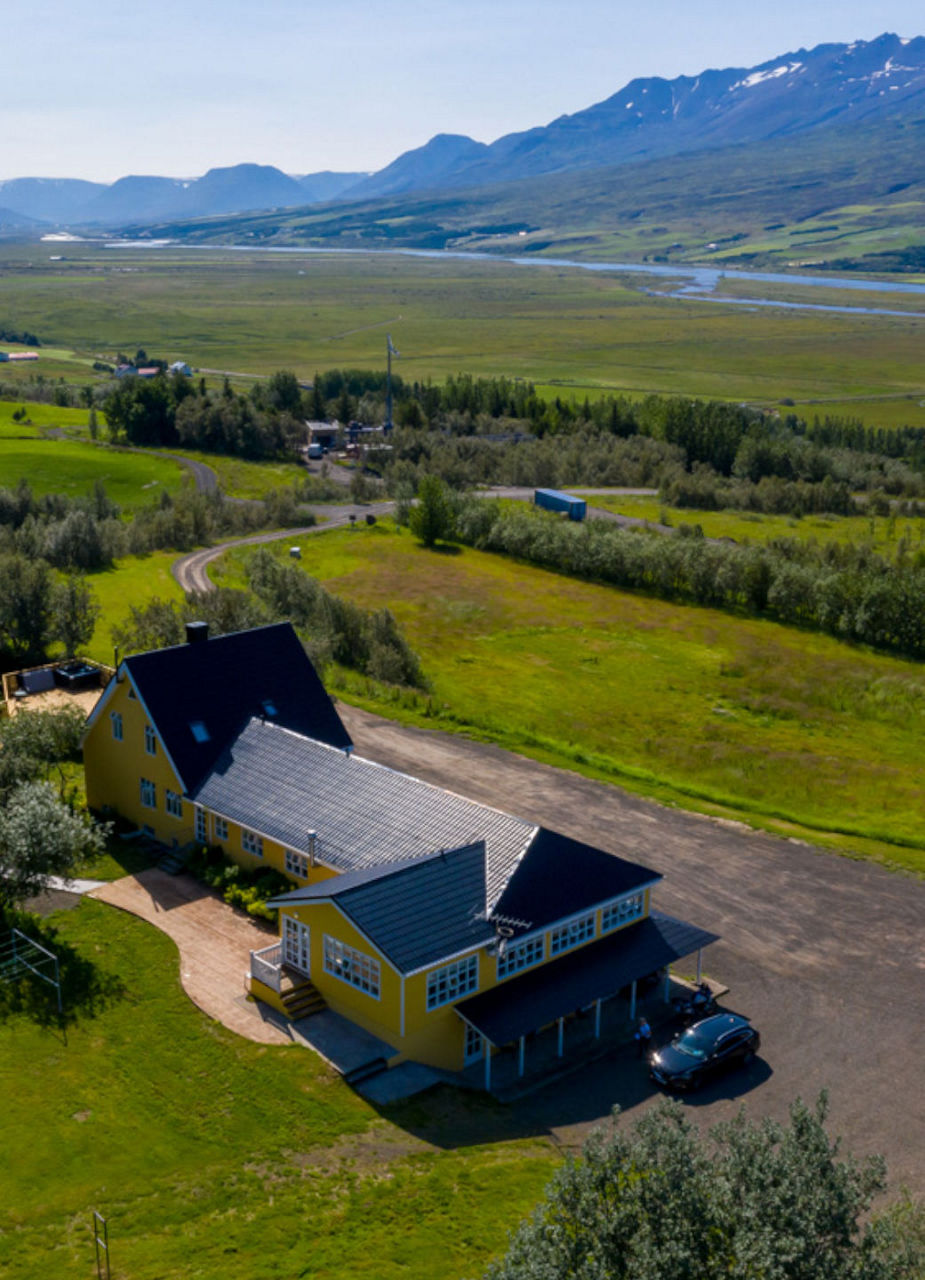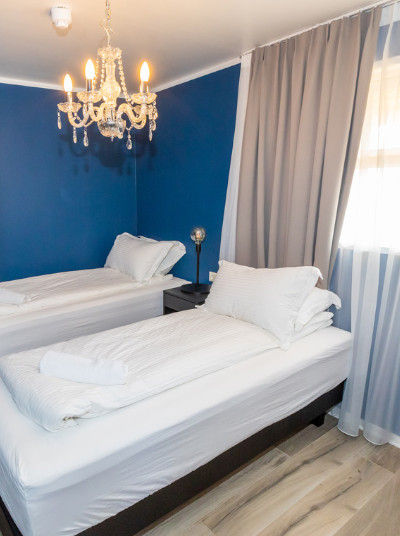 Hotel North
Hotel North is located about six kilometres outside Akureyri surrounded by nature. It is a beautiful, family-run country hotel that offers double and twin rooms with private or shared bathrooms. The hotel also has a jacuzzi where you can relax and reflect on the day. If you don't want to get in your car, you can explore some walking and hiking trails right from the hotel.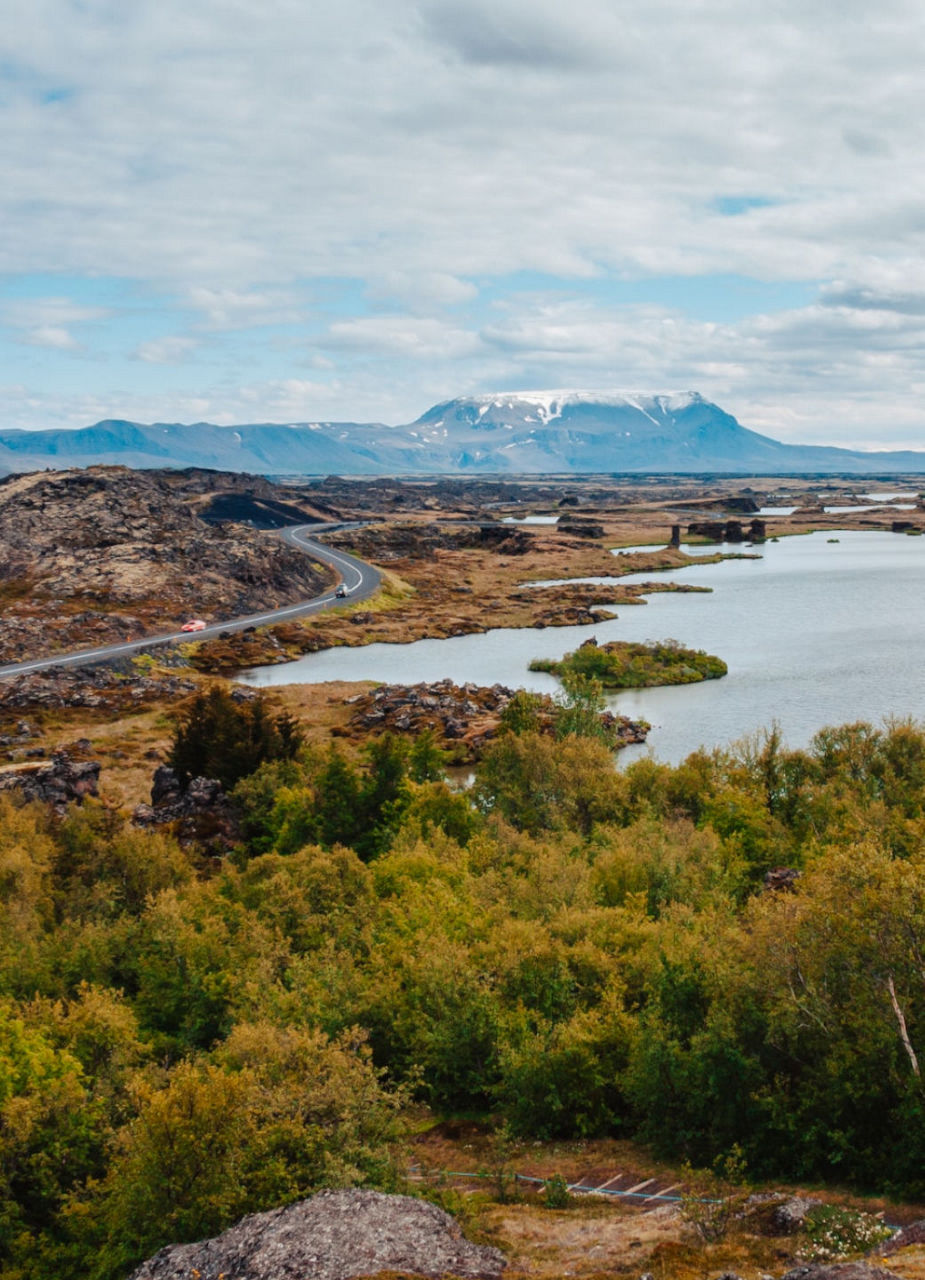 If you are looking for accommodation surrounded by nature, or a hotel for your round trip, we have three special hotel tips for the north of Iceland. The Fosshotel is located right on Lake Mývatn, where you can enjoy a wonderful atmosphere.  The luxury glamping area of Original North is located right on the Skjálfandafljót River. And at the cottages of Svartaborg Luxury Houses, you can relax away from civilisation.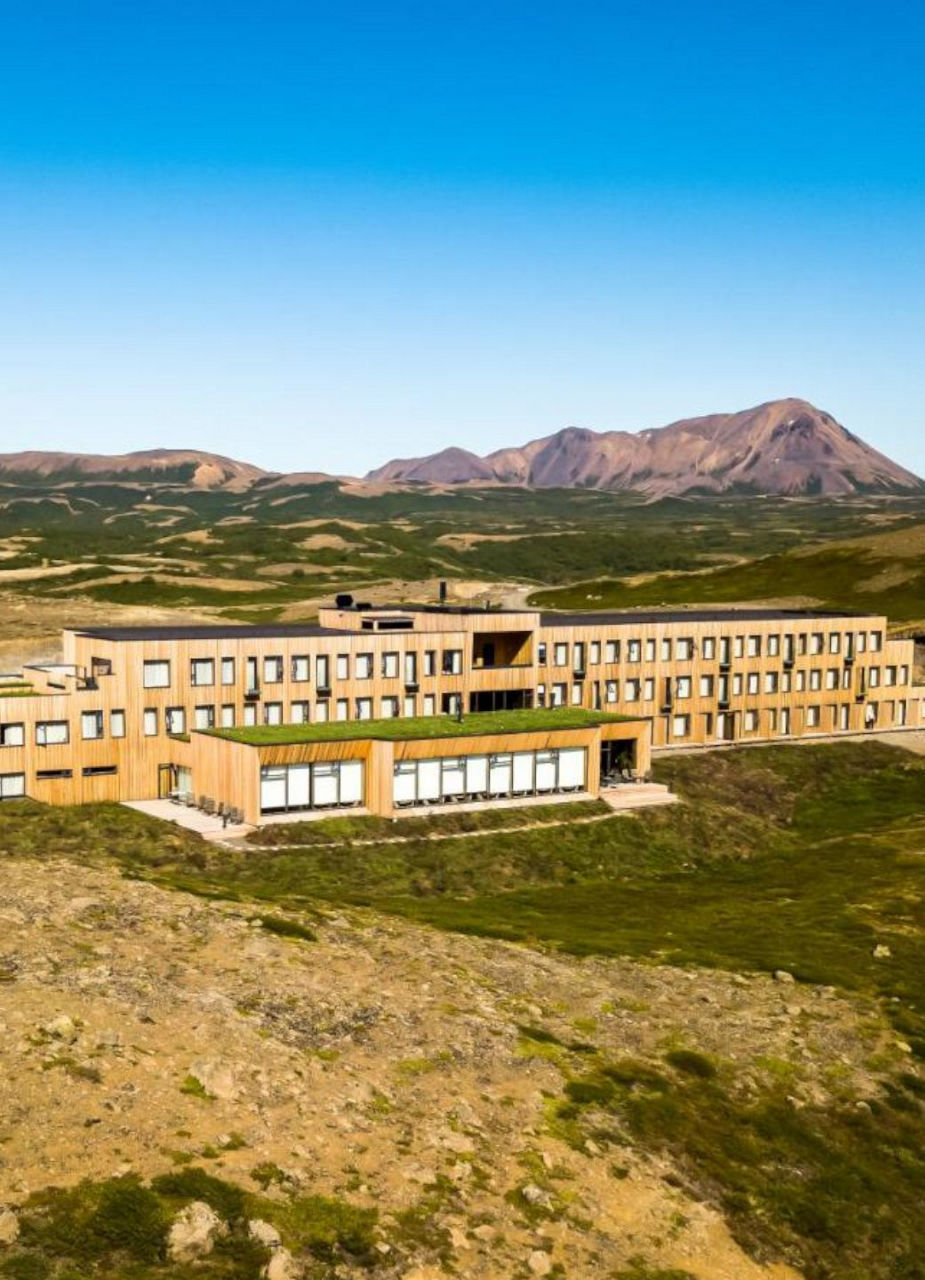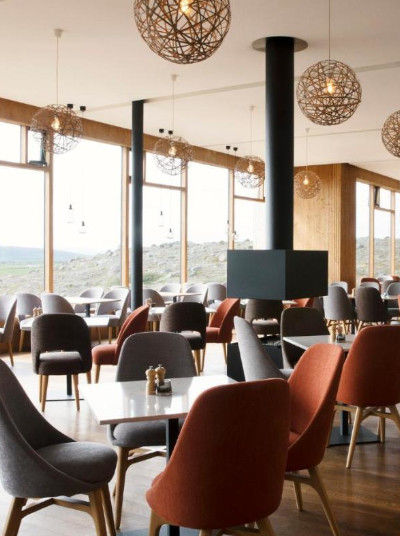 Fosshótel Mývatn
When exploring the north of Iceland, you will surely make a stop at the magical Lake Mývatn. Why not stay and relax for a day or two, or even choose this place as a base? Fosshotel Mývatn is beautifully immersed in nature. Designed by award-winning architects, it is made almost entirely from environmentally friendly materials. Here you'll enjoy a beautiful atmosphere with modern decorated rooms, a restaurant highly praised by guests, and another special highlight: the sauna overlooking the lake. The perfect place to relax after an eventful day.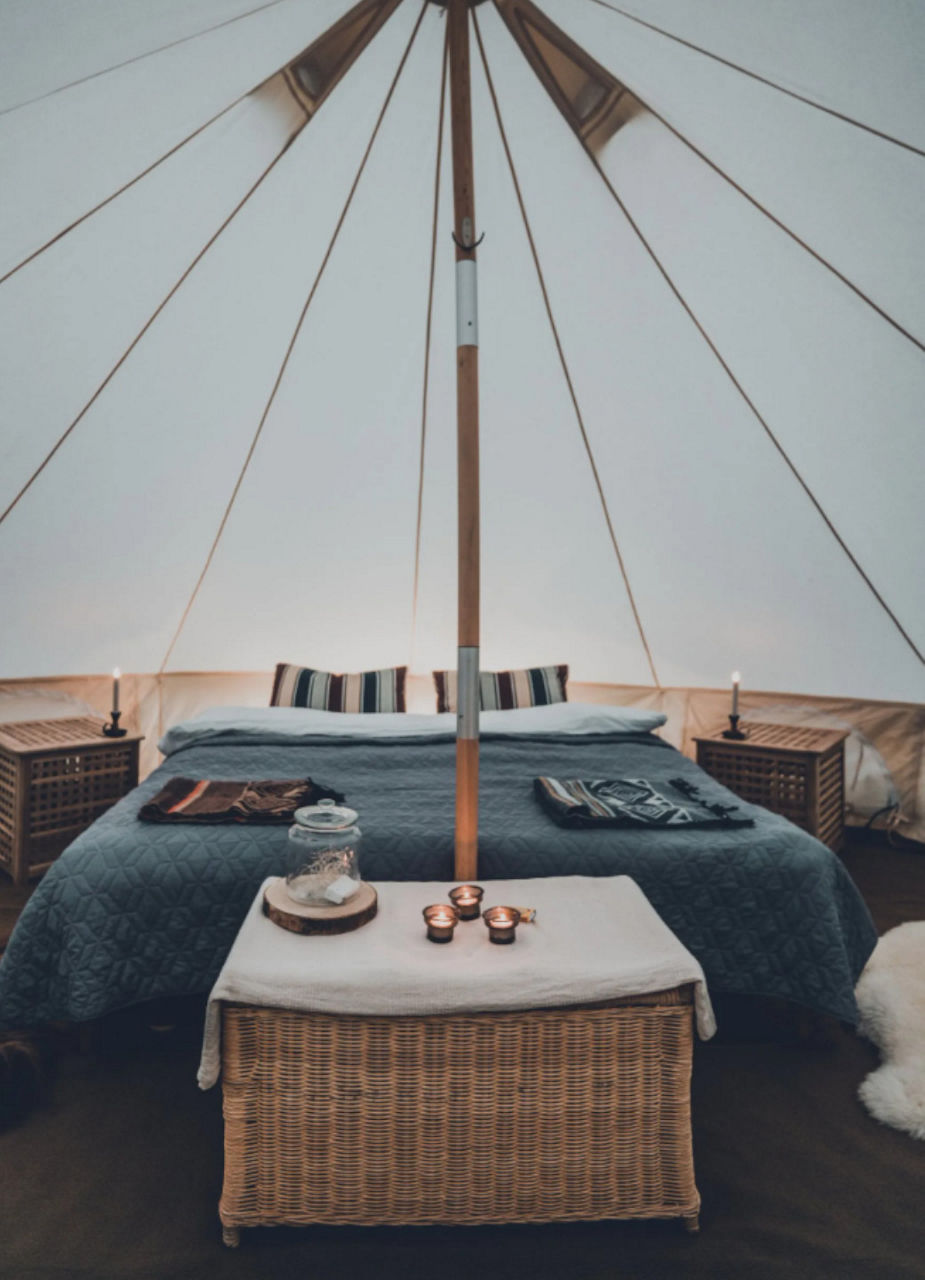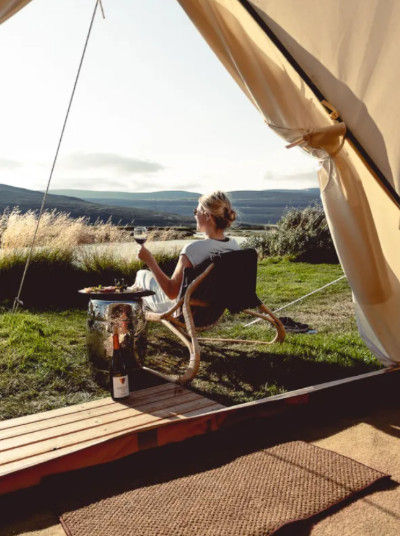 Original North
Have you ever heard of glamping? If yes, you're probably already a fan - if not, the Original North would be a great place to try glamping. Here you can stay in luxury tents, decorated with great attention to detail (including heating blankets and fans). A continental breakfast is served in the morning. This is a wonderful option for nature lovers. The camp is situated on the banks of the glacier river Skjálfandafljót with only green hills and the sound of the river for company. A little extra for all fishing fans: in the summer, you can go salmon and trout fishing in the river.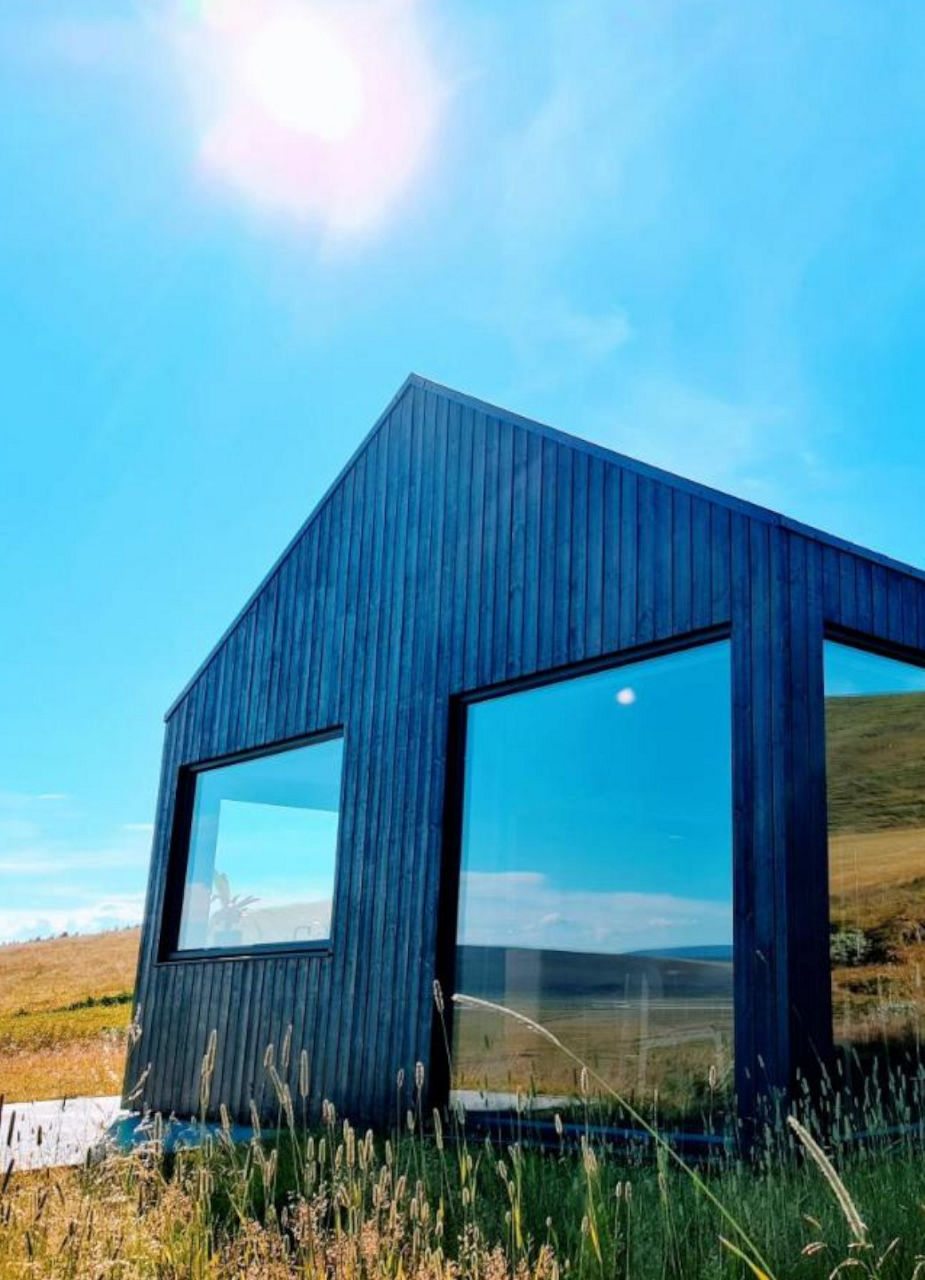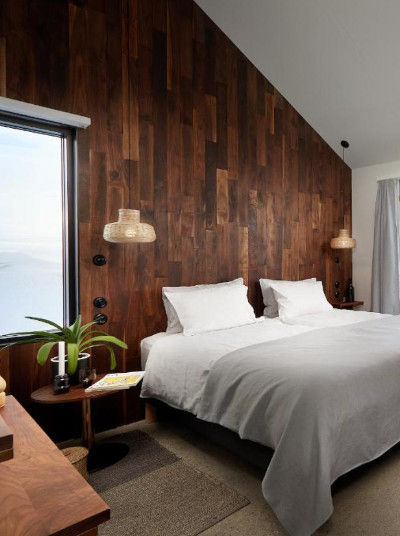 Svartaborg Luxury Houses
We have just the right thing for those who prefer to stay in a modern and luxuriously furnished cottage instead of a tent. Built in 2020, the Svartaborg cottages are located approximately 40 minutes drive from Akureyri, in a beautiful, very quiet, and secluded valley. From there, you can get to all the major attractions in the north of the island, and still be on your own. Each house is around 55 square meters, with a separate bedroom, living area, and its own hot tub.