Diving Facts
Dive shops on Madeira

Best time to travel

Recommended diving suit

Flight connection
Edelweiss recommendation
Madeira's rich marine biodiversity, good visibility and year-round diving season make the island a popular destination for scuba diving. Numerous hotels have their own diving centres and house reefs, with scuba diving access from the respective hotel beach. Situated in the heart of a tropical garden, the Hotel Quinta Penha de França features a richly diverse house reef and the Explora Madeira diving company located right next to the hotel pool.
Top Diving Spots in Madeira
Catamaran cruise to the monk seals
Situated roughly 12 nautical miles off the coast of Madeira, the serene Desertas Islands are one of the last sanctuaries of the Mediterranean monk seal. The monk seal is one of the rarest species of seal in the world. Given that some areas of the islands are completely protected, anyone wishing to moor a private boat or visit Desertas Islands must apply for a licence from the Madeira Natural Park Service. Many diving operators offer excursions to the unique marine reserve, including the Atalaia Diving Center, which takes divers to the islands in a catamaran. Desertas Islands offer an incredible diversity of marine flora and fauna and allow for dives down to almost 200 feet (approx. 60 m). There is even the chance of spotting monk seals and sea lions as they glide through the water. However, it should be noted that, as of July 2019, diving and snorkelling in Doca Bay is prohibited in order to protect the local colony of monk seals.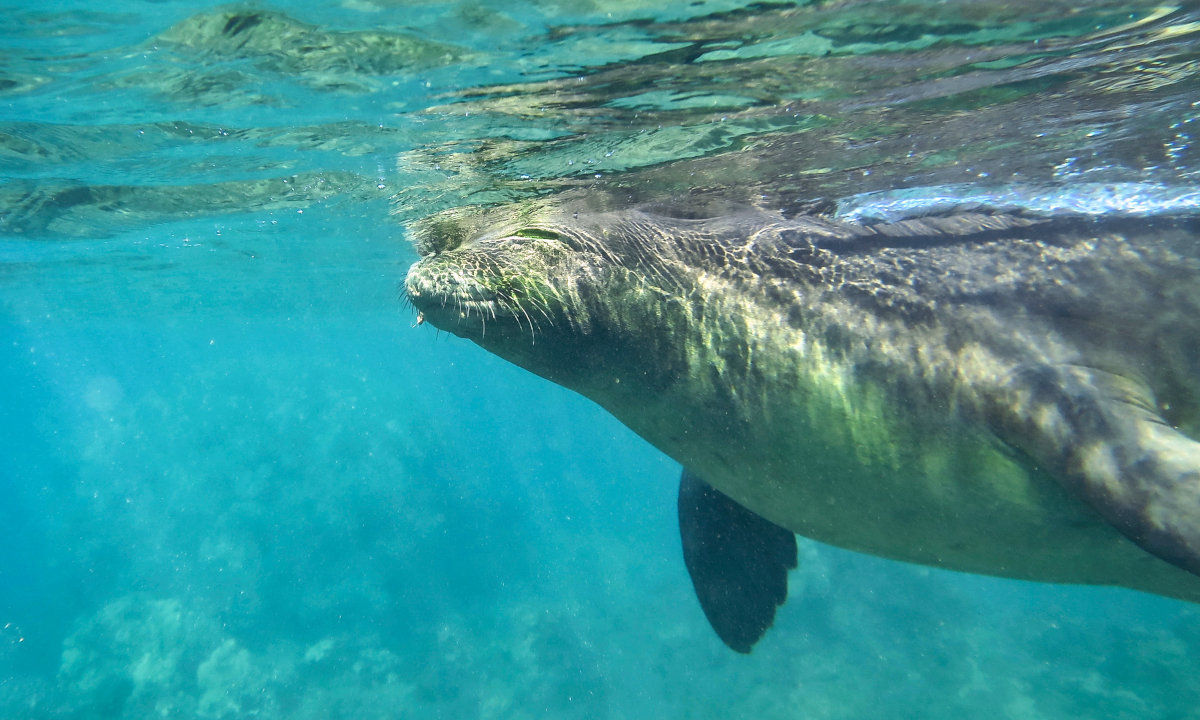 Shore dives
The island of Madeira boasts a plethora of amazing diving and snorkelling sites. Some of the diving spots are located around the islands off the coast; others, such as Galo, Caniçal or Reis Magos, can be accessed from the shore. Known chiefly for its abundant biodiversity and exciting night dives, Reis Magos treats divers to a wealth of small species, including seahorses, crabs and large quantities of fish – visible by day and by night.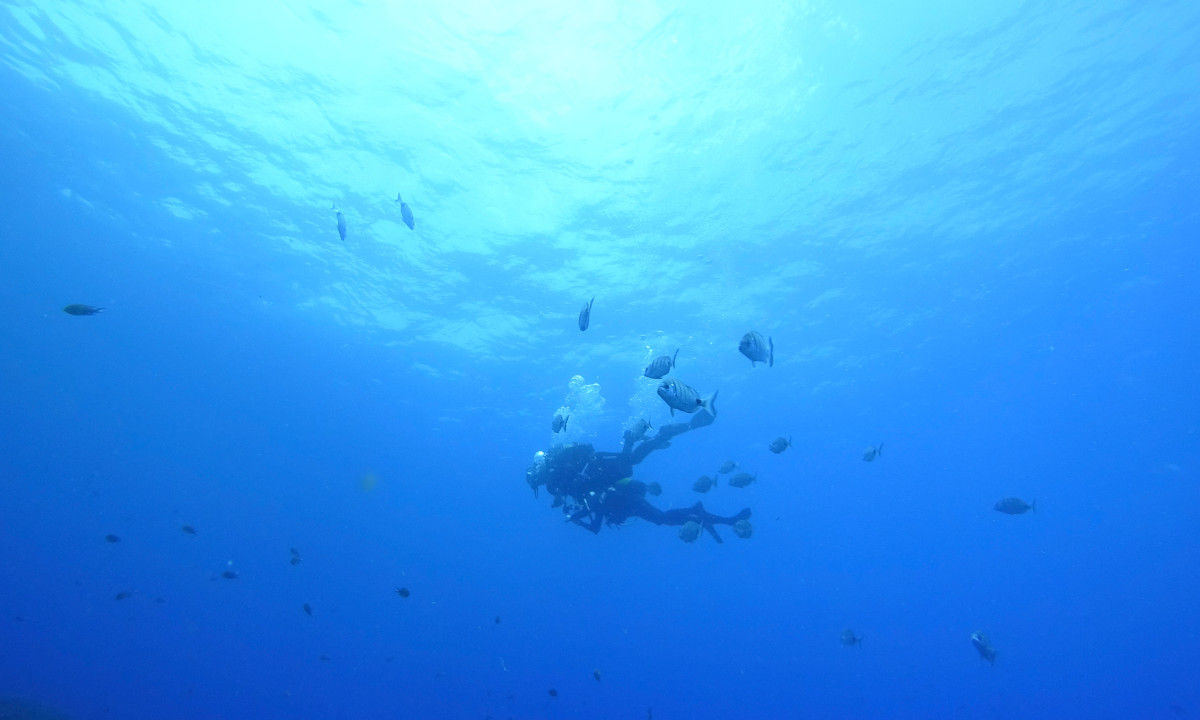 Garajau Nature Reserve – diving with dusky groupers
Situated east of Funchal, Garajau was Portugal's first marine nature reserve. Nowadays, it's one of the country's most popular scuba diving destinations, largely thanks to its friendly dusky groupers. Over the years, these more than one-metre-long fish have become accustomed to divers and will often serve as 'diving partners'. The marine reserve is home to eight different diving spots and is suitable for divers of all skill levels. The team of staff at the Madeira Diving Center are on site every day of the week and offer diving courses as well as introductory dives.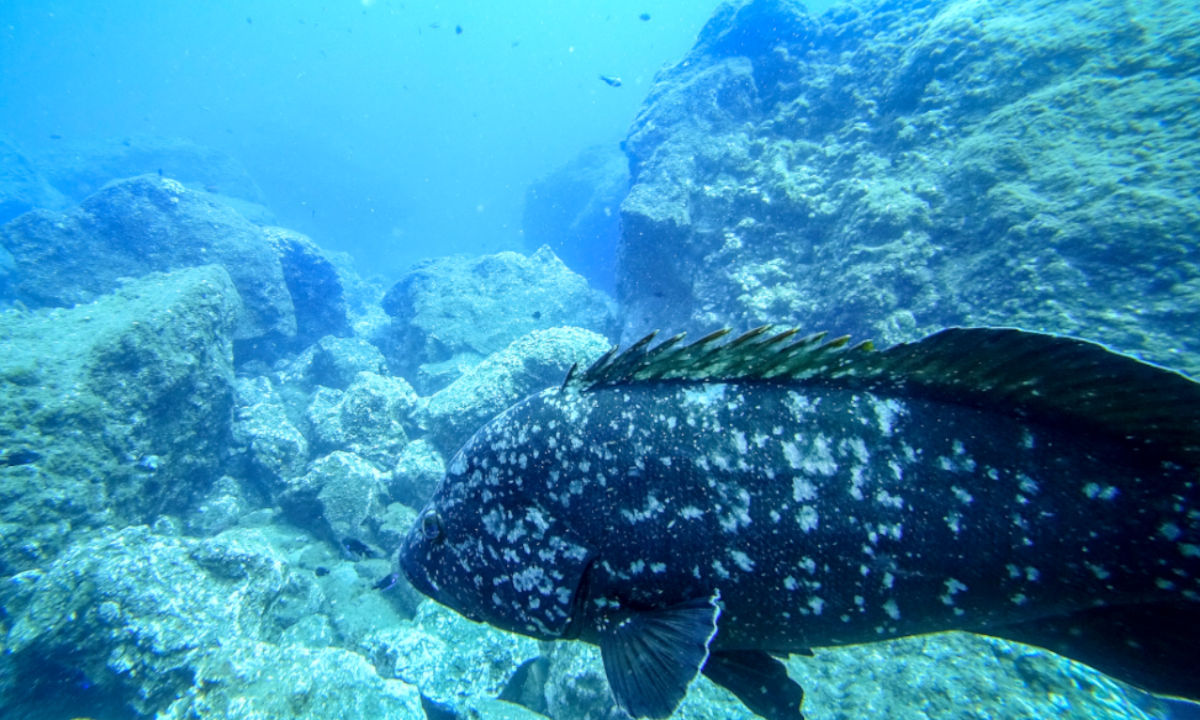 Wreck diving in Porto Santo
Boasting excellent visibility down to 130 feet (40 m), Porto Santo Island is considered a scuba diving haven. This dive site off the coast of Madeira is known for its many sunken ships, which has led to the creation of exciting artificial reefs. The sunken vessels include the passenger ship Madeirense and the navy warship General Pereira D'Eça. Both vessels were scuttled and can be reached by diving boat. Due to the considerable depth and some narrow passages, dives to the two shipwrecks are suitable for medium-difficulty divers only. Madeira's latest sunken ship is called Afonso Cerqueira and was scuttled near Cabo Girão in 2018. The corvette rests at a depth of between 50 and 105 feet (15–32 m). Featuring penetrable decks and cannons, Afonso Cerqueira has everything wreck divers could dream of!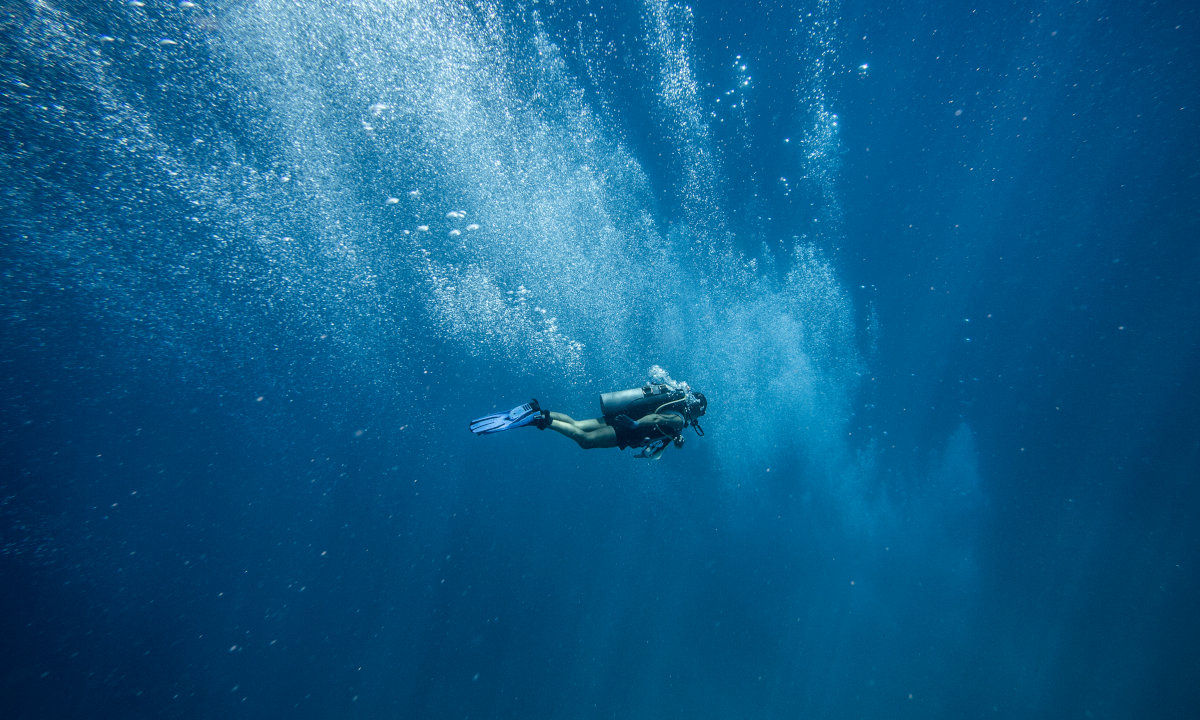 Diving along the lava stream: Ponta da Oliveira
The unique volcanic marine scape makes diving in the waters that surround Madeira a truly unique experience. At Ponta da Oliveira, divers can dive along a lava stream that descends to 90 feet (28 m), with all sorts of magnificent creatures including sea anemones, starfish and shoals of small fish on display. The best spot for sea lion watching is the Gruta da Ponta do Oliveira. The cave serves as a sanctuary for sea lions, which is why certain rules and precautionary measures must be observed. The entrance is located at a depth of 40 feet (12 m). The cave entrance and the cave itself are fairly wide. However, this exceptional dive is only recommended for experienced divers.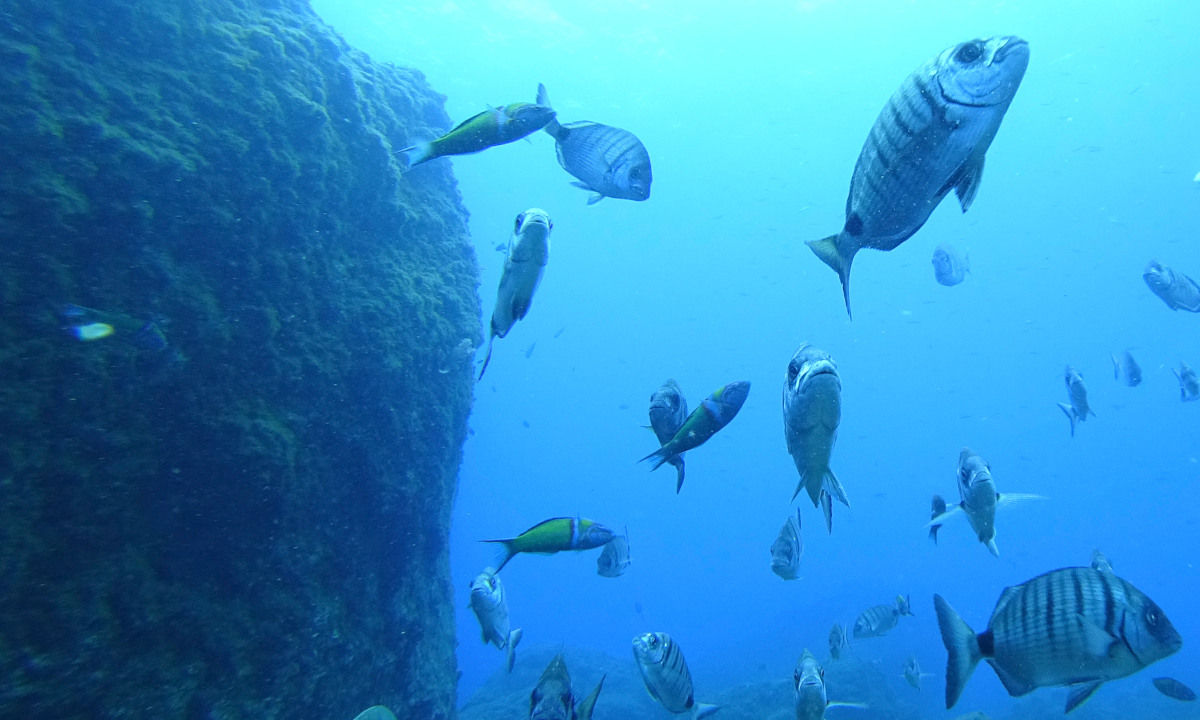 Recommended diving schools
The following schools are the ideal choice for exciting diving lessons and trips:
This may interest you too...