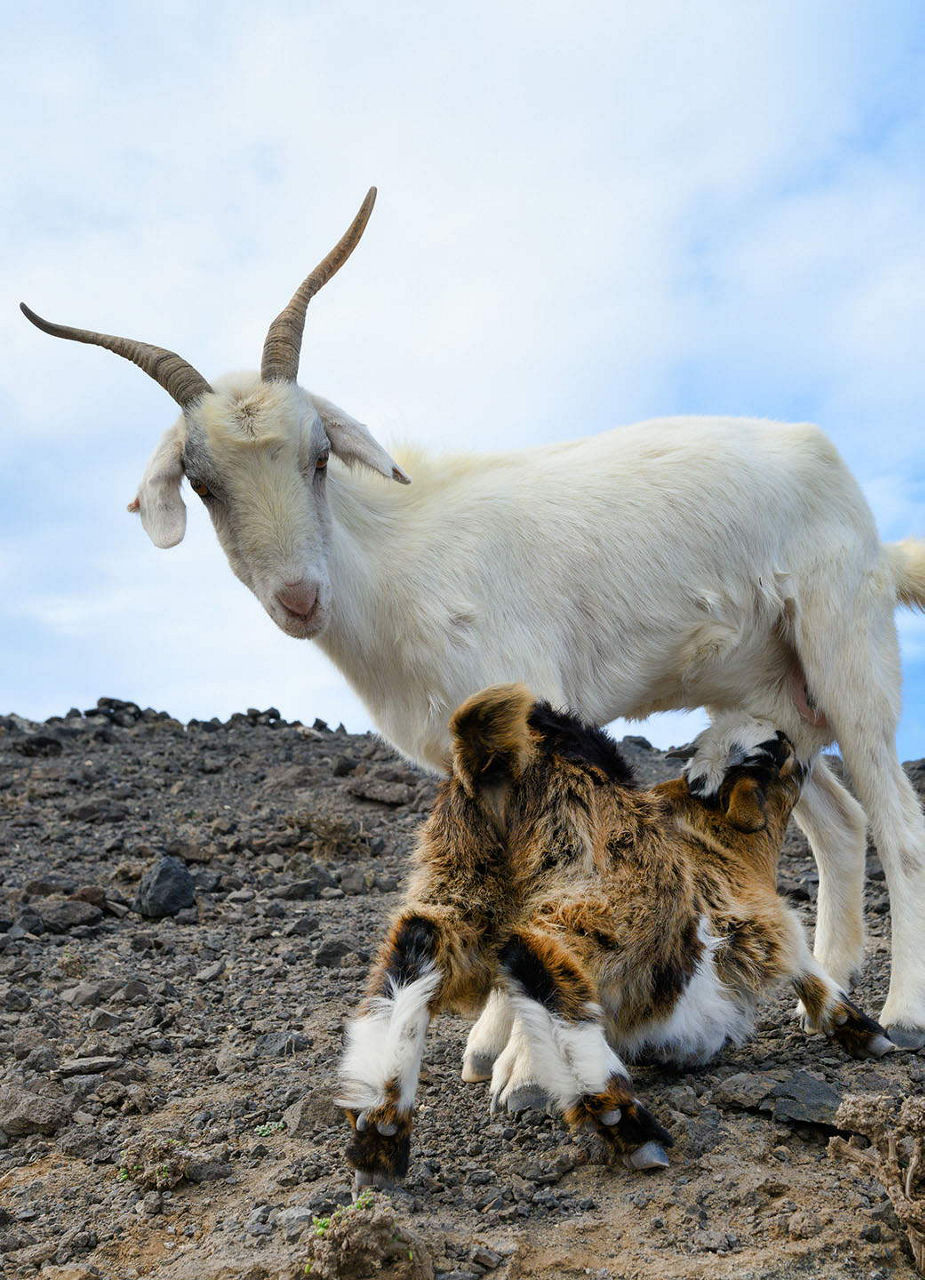 The Island of Goats
If Fuerteventura had an official heraldic animal, it would have to be the goat. Over 30 different goat species live on this island, numbering more than 75,000 animals in total. Gourmets around the world treasure the fantastic goat's cheese types with which Fuerteventura has made a name for itself. You'll be hard-pressed to find a single restaurant on the island whose menu doesn't list Queso Majorero. This is the name of the local cheese, made from the aromatic, exceptionally fatty goat's milk, the taste of which is influenced by the many endemic plants.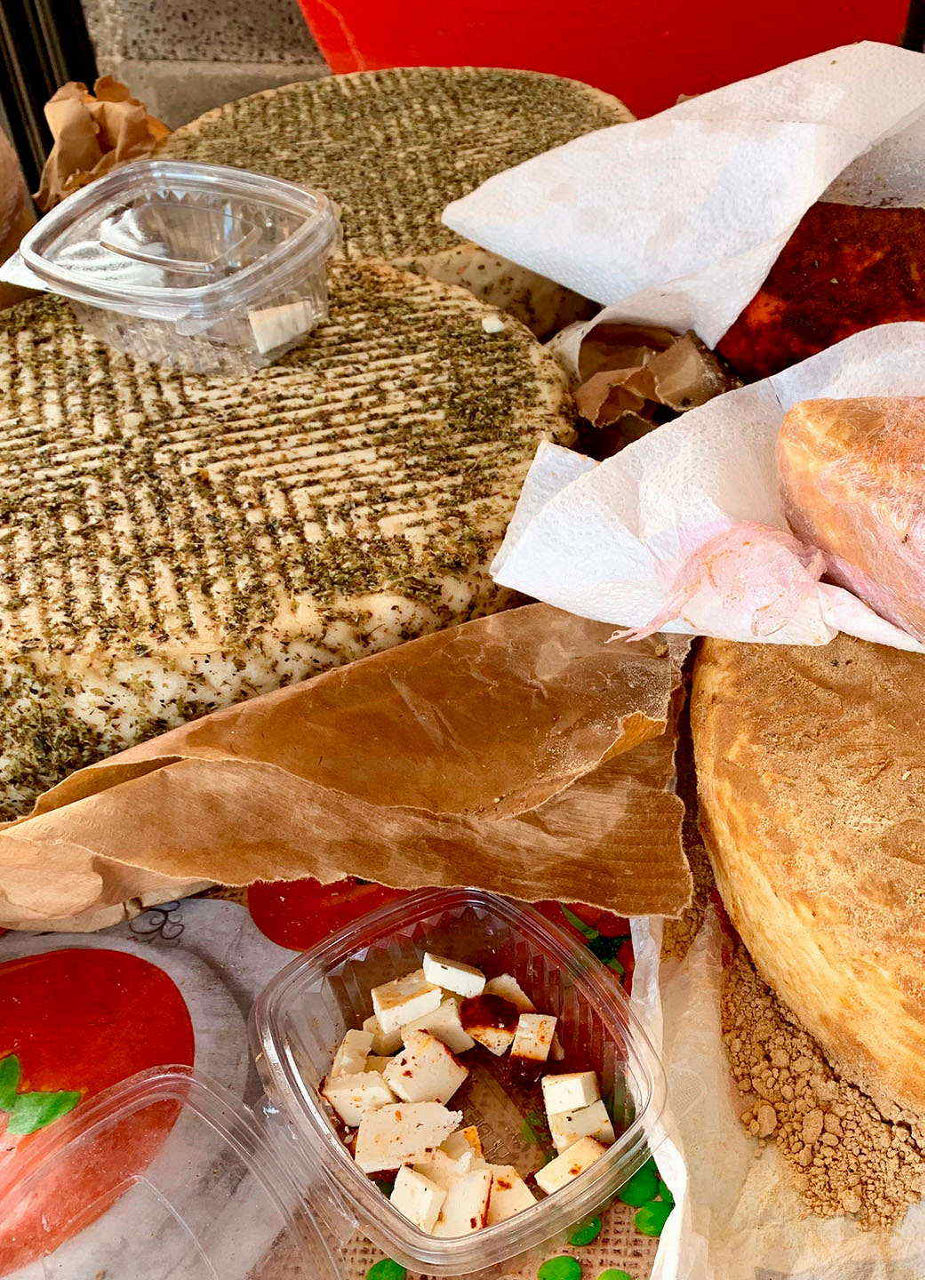 The Dairy Farmers' Tradition
The tradition emerged from the expertise of the first settlers, the Majos, and the northern African Berbers, who inhabited Fuerteventura for about a thousand years. Goat's cheese served as the staple food for the Majoreros. This is what the island's residents, who make their living from livestock farming, are called and where the product's brand name comes from. Queso Majorero is available in many different flavours. Fresh Queso fresco or Tierno slightly resembles mozzarella – best enjoyed with the sweet, sun-ripened tomatoes of the Canaries and a little olive oil – and has an addictive quality.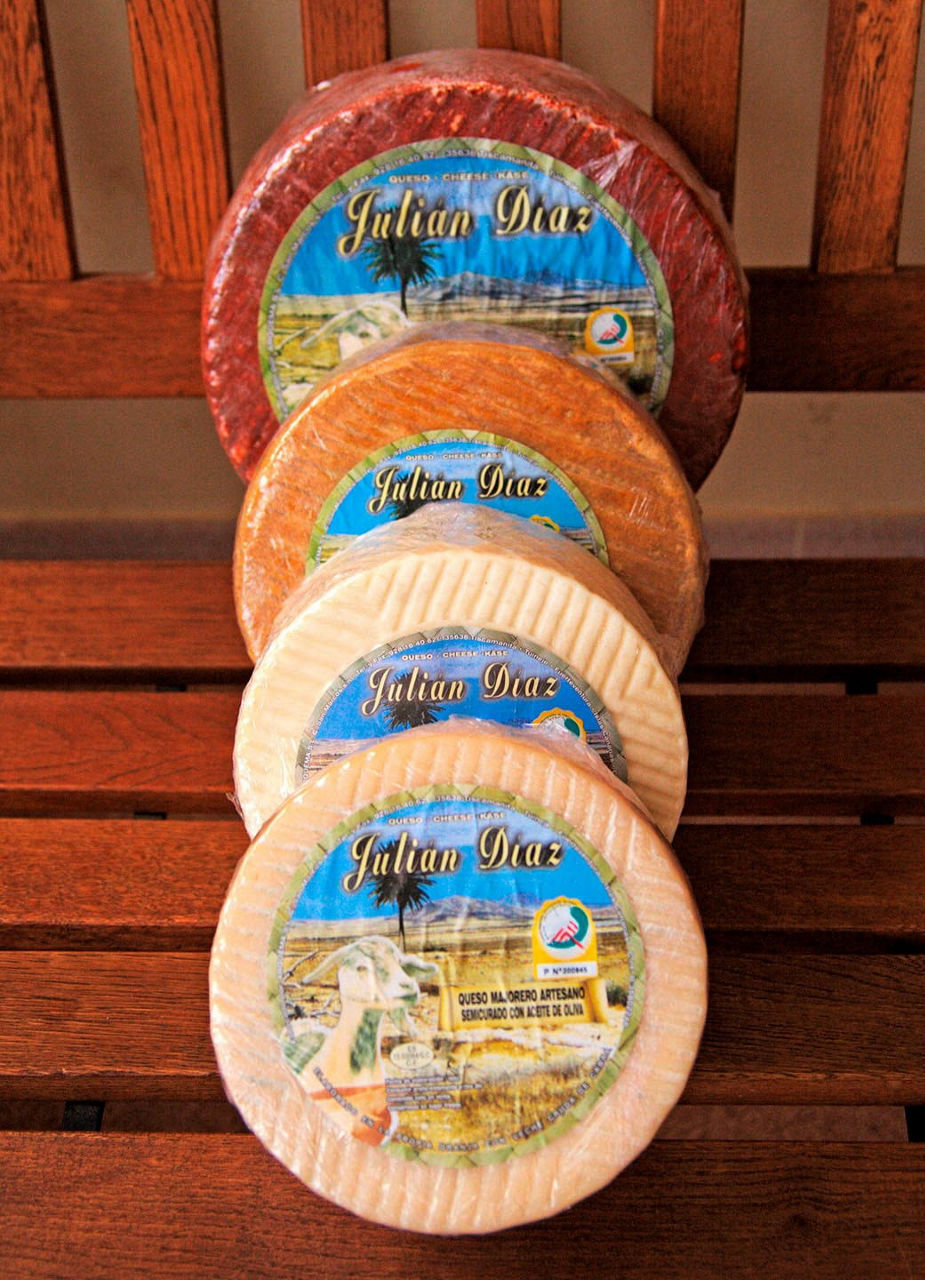 Wheels for the Soul
Both the semi-ripe Semi Curado and the very ripe, intensive Curado will delight any gourmet. You can even find a smoked version, Ahumado. The big goat's cheese wheels on Fuerteventura have a distinctive feature: imprints of the braided palm leaves in which they are stored to begin with. Depending on how the exterior is treated – for example, with roasted gofio flour, olive oil, or paprika – as well as the degree of maturity, the colour of the cheese wheel will vary. In addition, the proud cheese dairies imprint their product with their logo.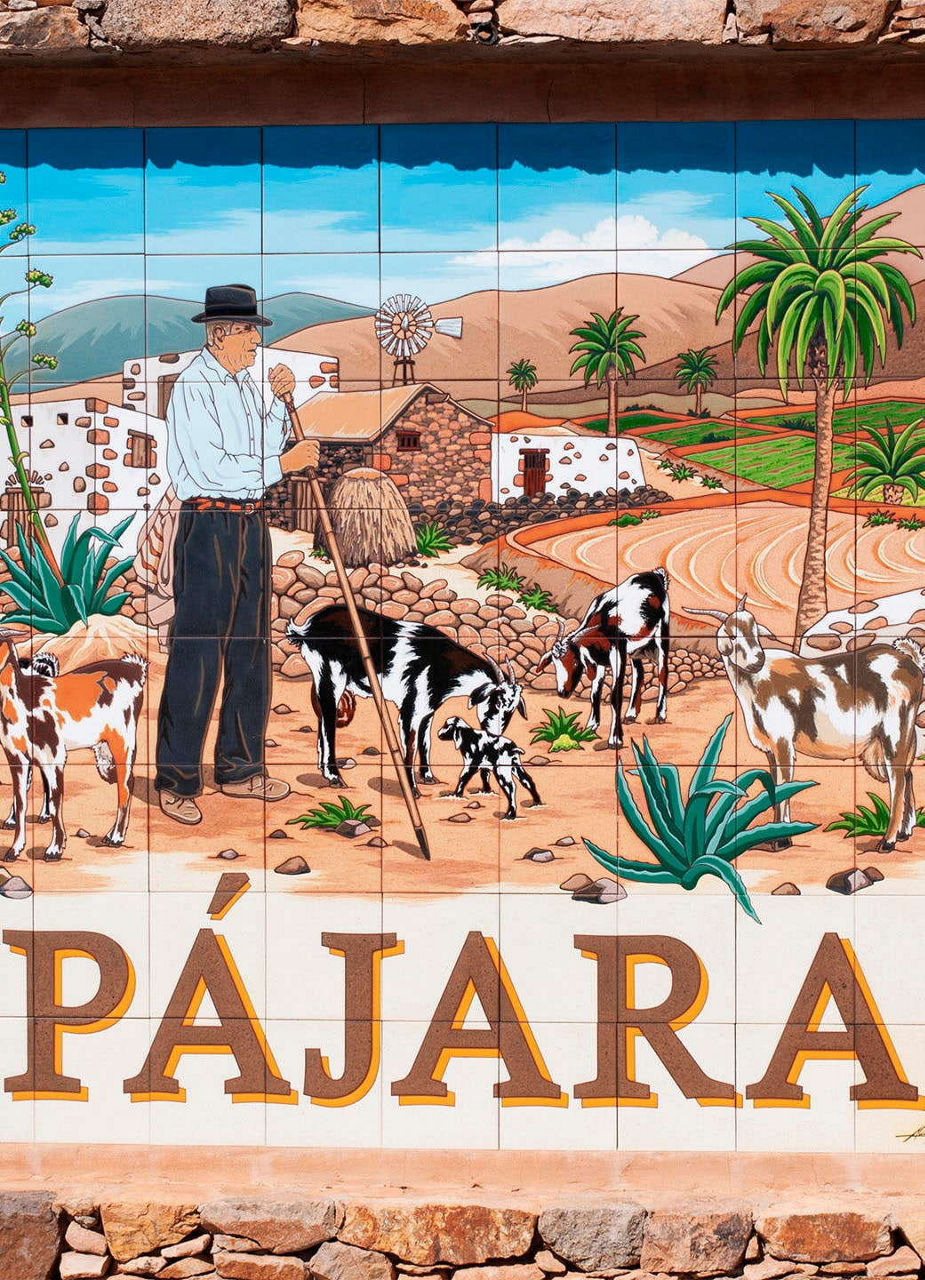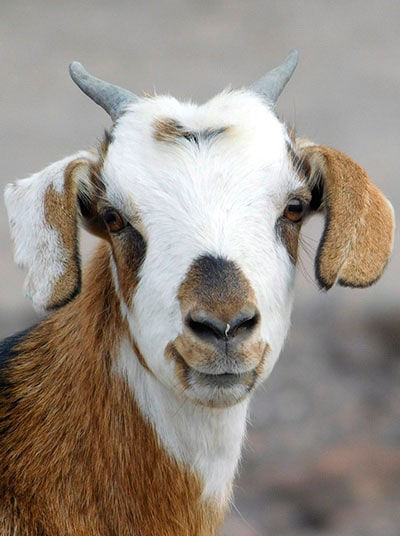 A Museum for Cheese
The best place to taste and buy cheese is directly from a goat farm. Above Betancuria you will find several farms with adjoining cheese dairies, for example Granja La Villa or Finca Pepe. If you want to savour some first-rate, award-winning cheese, you can head to the Grupo Ganaderos de Fuerteventura near Tuineje. In Antigua, an entire museum is dedicated to the cult: the Museo del Queso Majorero. Here, you will learn how the island's cheese gets its special taste and distinctive look. Of course, you can also have a taste; a pleasant museum cafe and a windmill round off the compound.