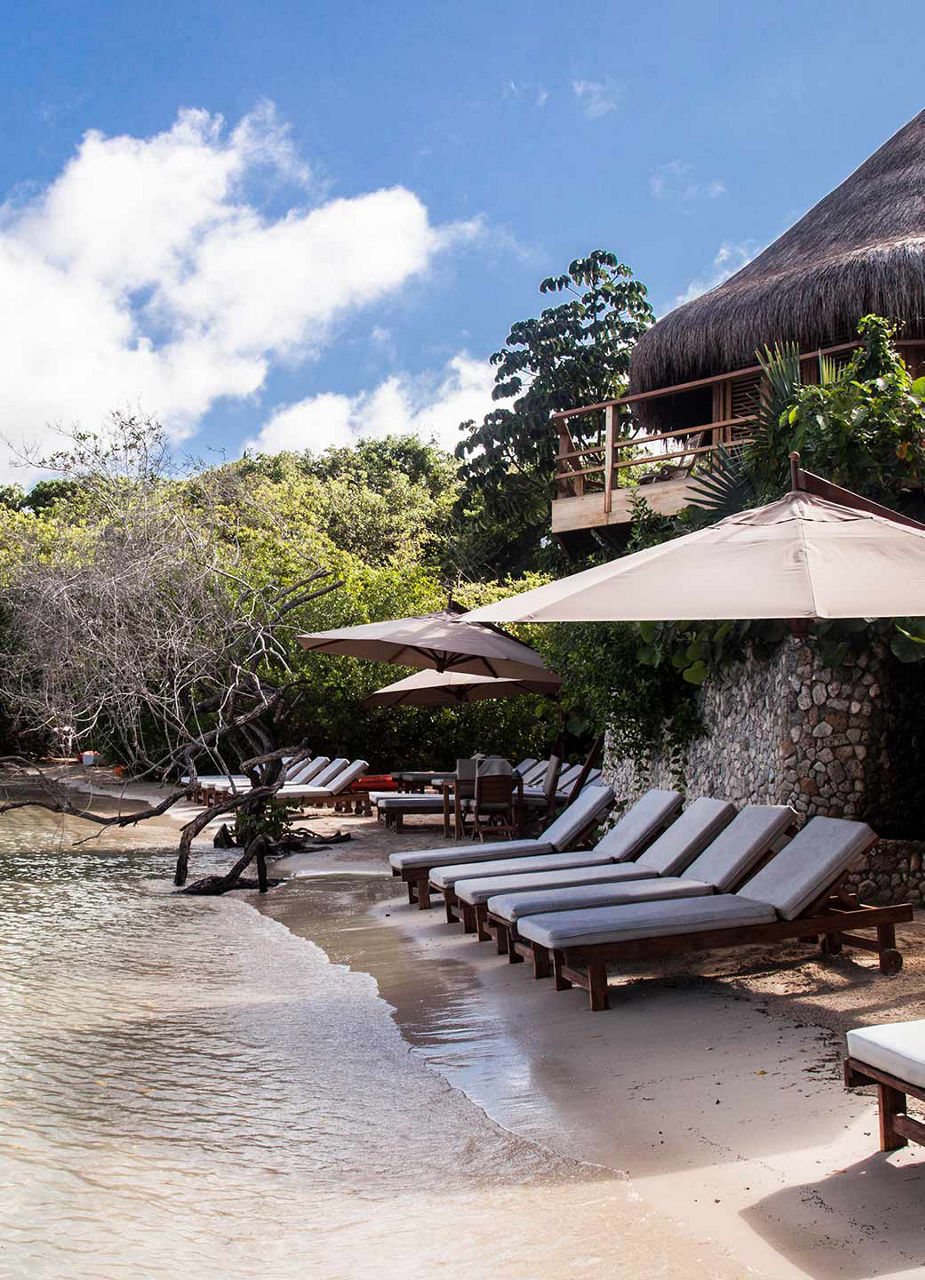 Perfect for Every Taste: Hotel Tips in and Around Cartagena
How would you like your Cartagena vacation to be? Luxurious and close to the hustle and bustle, a bit more rustic and cozy, maybe quieter, on an island? We present three hotels in Cartagena and three more beyond the city limits on the beach.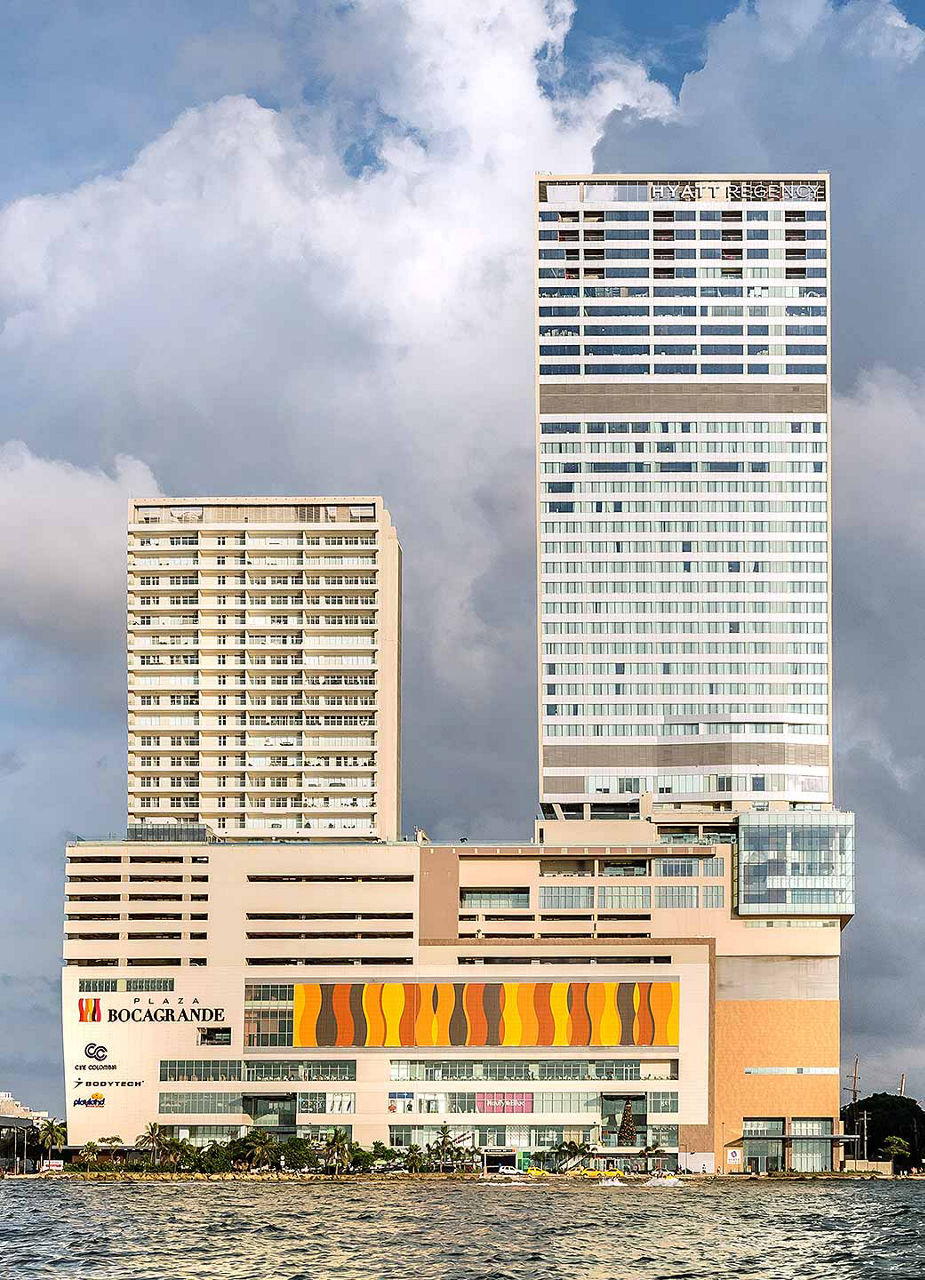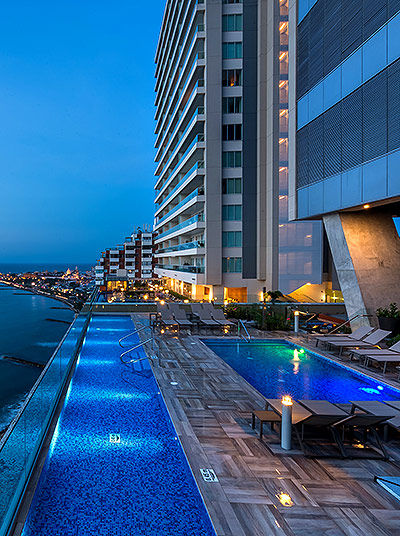 Hyatt Regency Cartagena
On the coast of Bocagrande, a series of high-rise buildings form an impressive skyline. One of them is the Hyatt Regency Hotel, a five-star hotel with breathtaking views over the Caribbean Sea. It has shopping, restaurants, cafes and Bocagrande Beach in close proximity. Highlights of the hotel include the infinity pool and large terrace with loungers to enjoy the reliable sun. If you like classic hotels with a big-city feel, you'll love the Hyatt.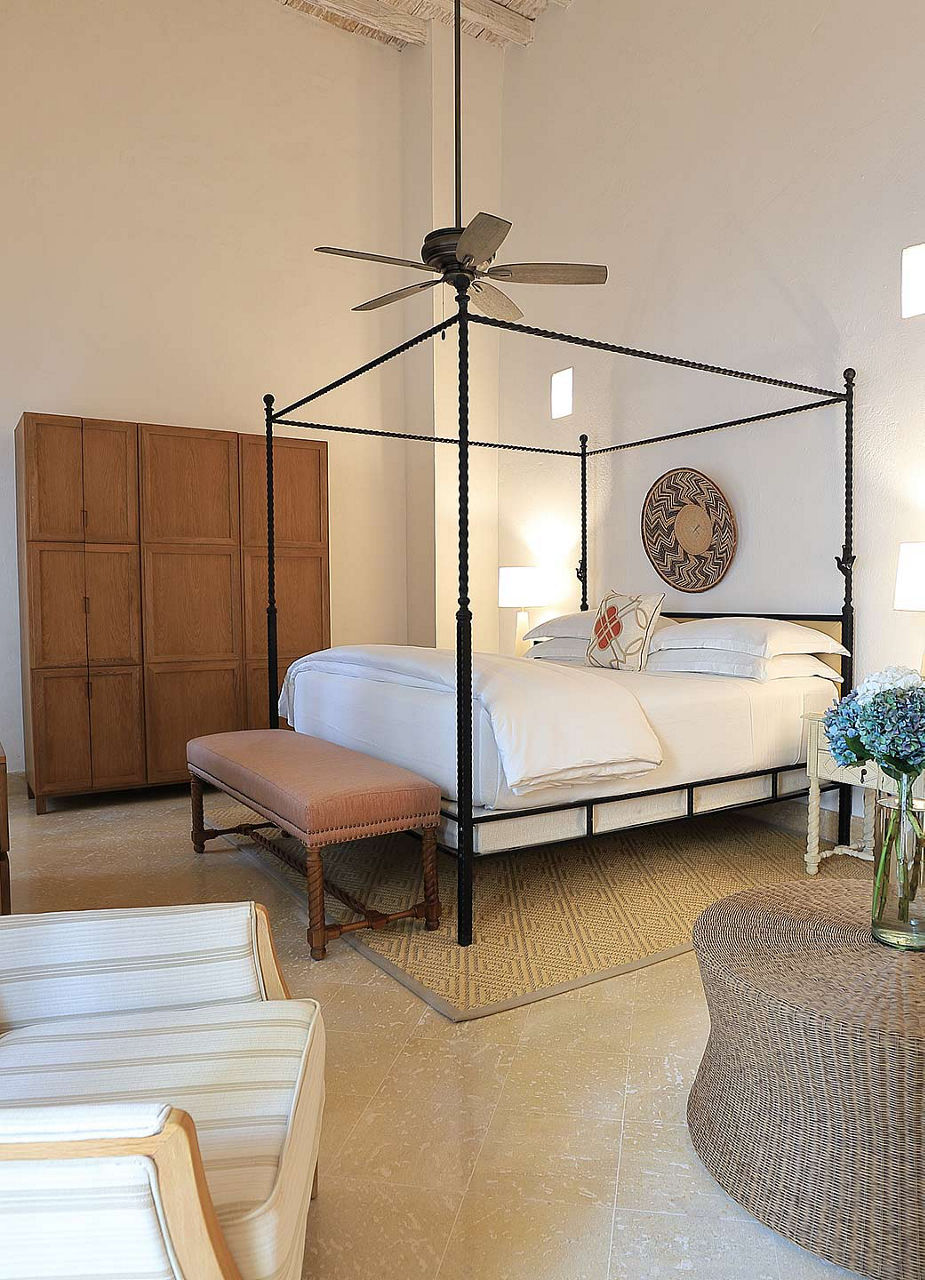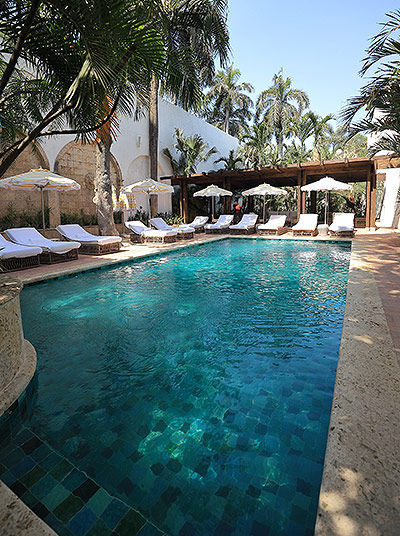 Casa San Augustin
At Casa San Augustin you can enjoy the perfect symbiosis of traditional Colombian style and a relaxed, modern atmosphere. The boutique hotel consists of three white houses in the historic center of Cartagena. The tropically planted courtyard features a pool and bar, enclosed by centuries-old walls. Culinary indulgences are nearby, too: The hotel's own Alma restaurant offers top cuisine. Small tip: Rent bicycles directly at the reception to explore Cartagena.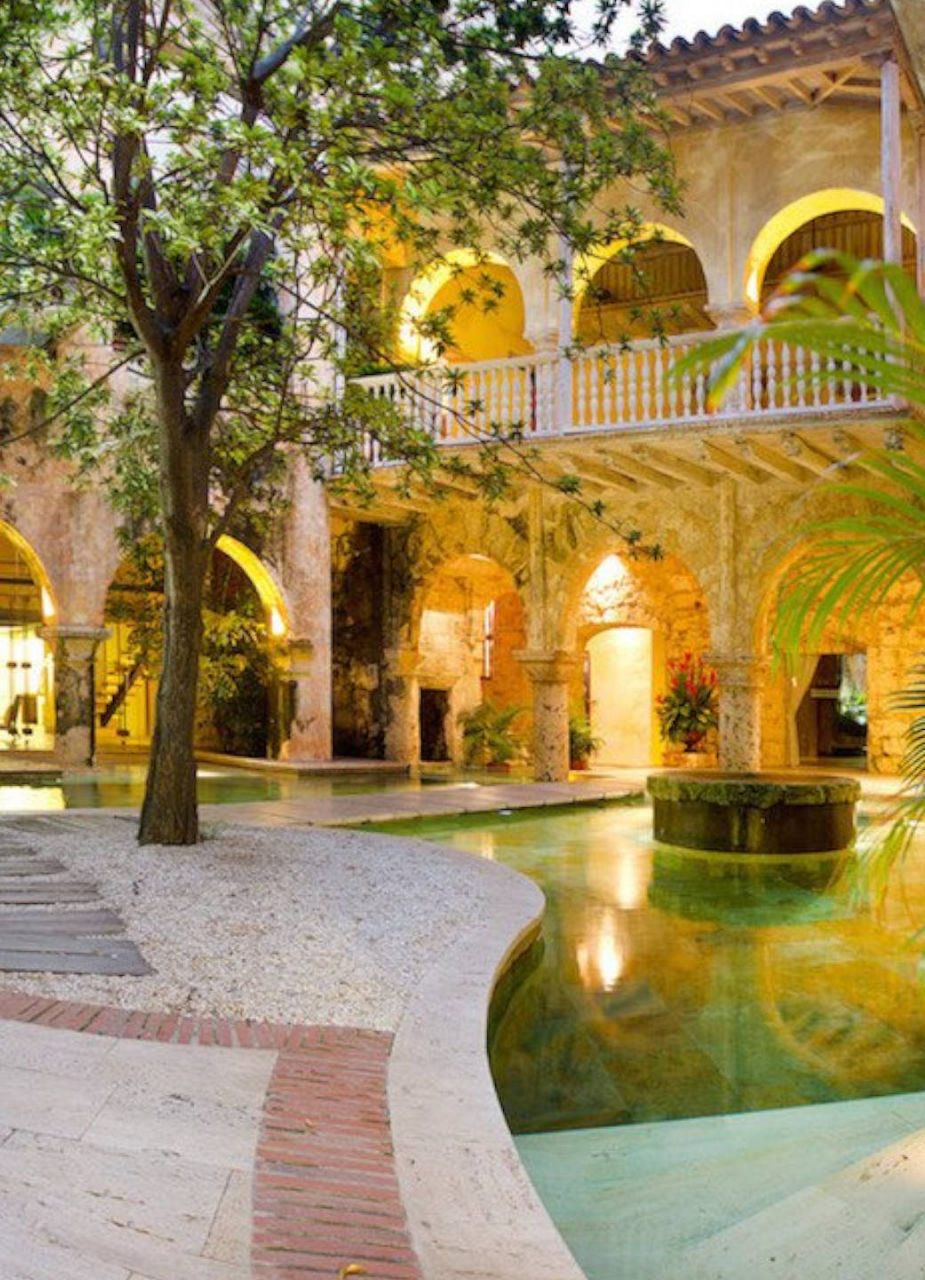 Casa Pombo
Casa Pombo is one of the most prestigious and exclusive residences in Cartagena de Indias. The majestic 16th-century mansion is located right in the historic center of the city, across from Santa Catalina Cathedral and the tropically landscaped Plaza Bolivar. Here, luxurious loft apartments invite you to feel at home. You can cool off in two pools, one of which is located on the roof terrace. There you can spend romantic evenings - with a view of the sights of Cartagena and the Caribbean Sea.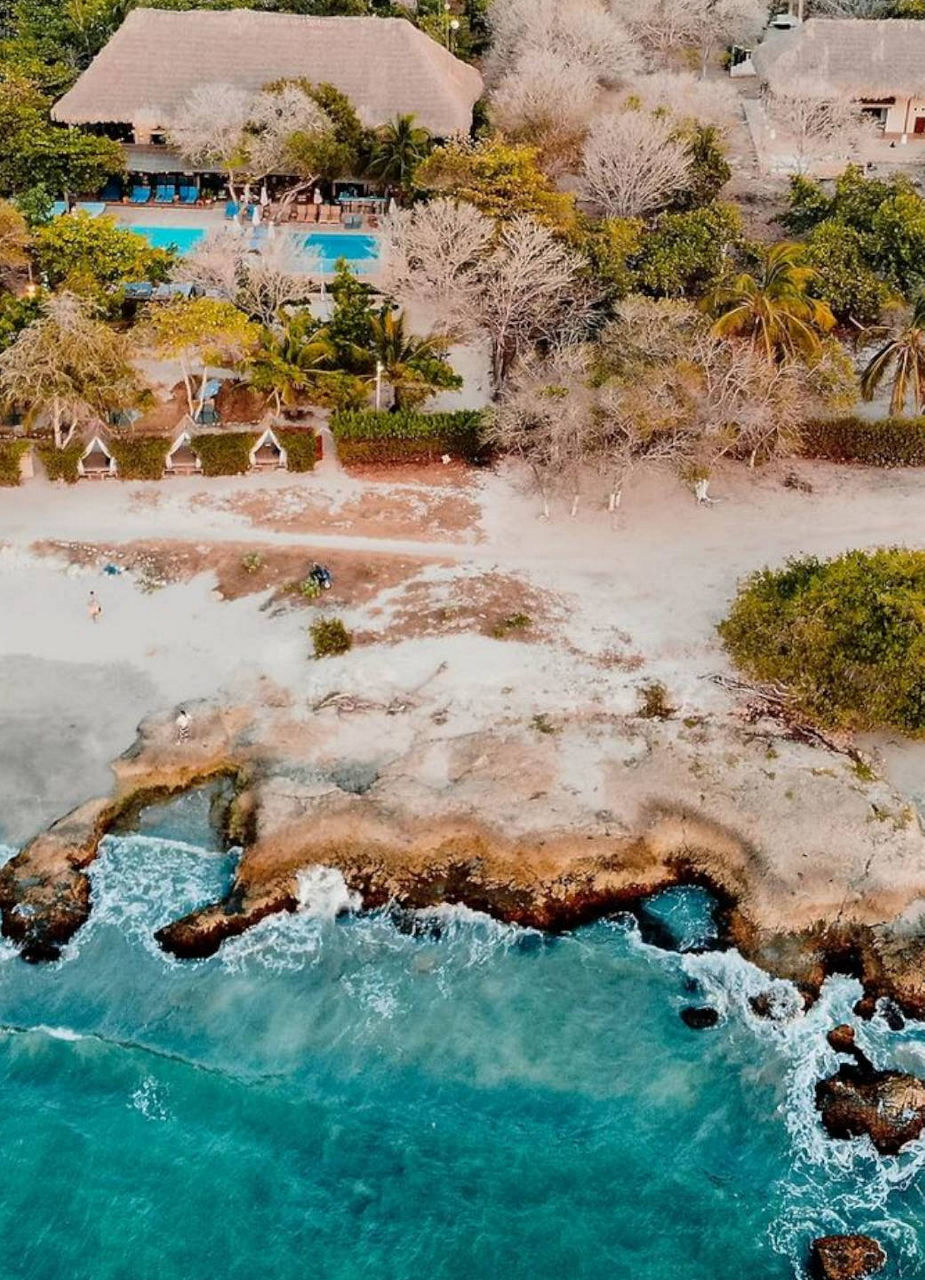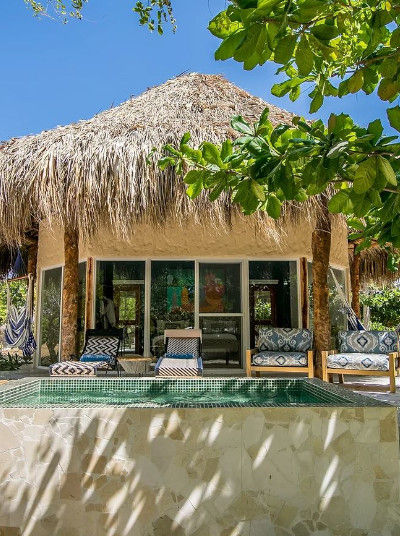 Blue Apple Beach House, Tierra Bomba
Need a metropolitan break? Tucked away in the tropical forests on Tierra Bomba Island is Blue Apple Beach House. The modern boutique hotel is inspired by beach clubs in Ibiza and the south of France. You can stay in maritime-decorated cabanas (bast huts) or one of the guest rooms. It's laid-back during the day, and on weekends many locals come to dance by the pool to the music of private DJs. For all sports enthusiasts, beach volleyball and stand-up paddleboards are available here. A special focus is on sustainability: the hotel is waste-free and the energy supply is completely solar-powered.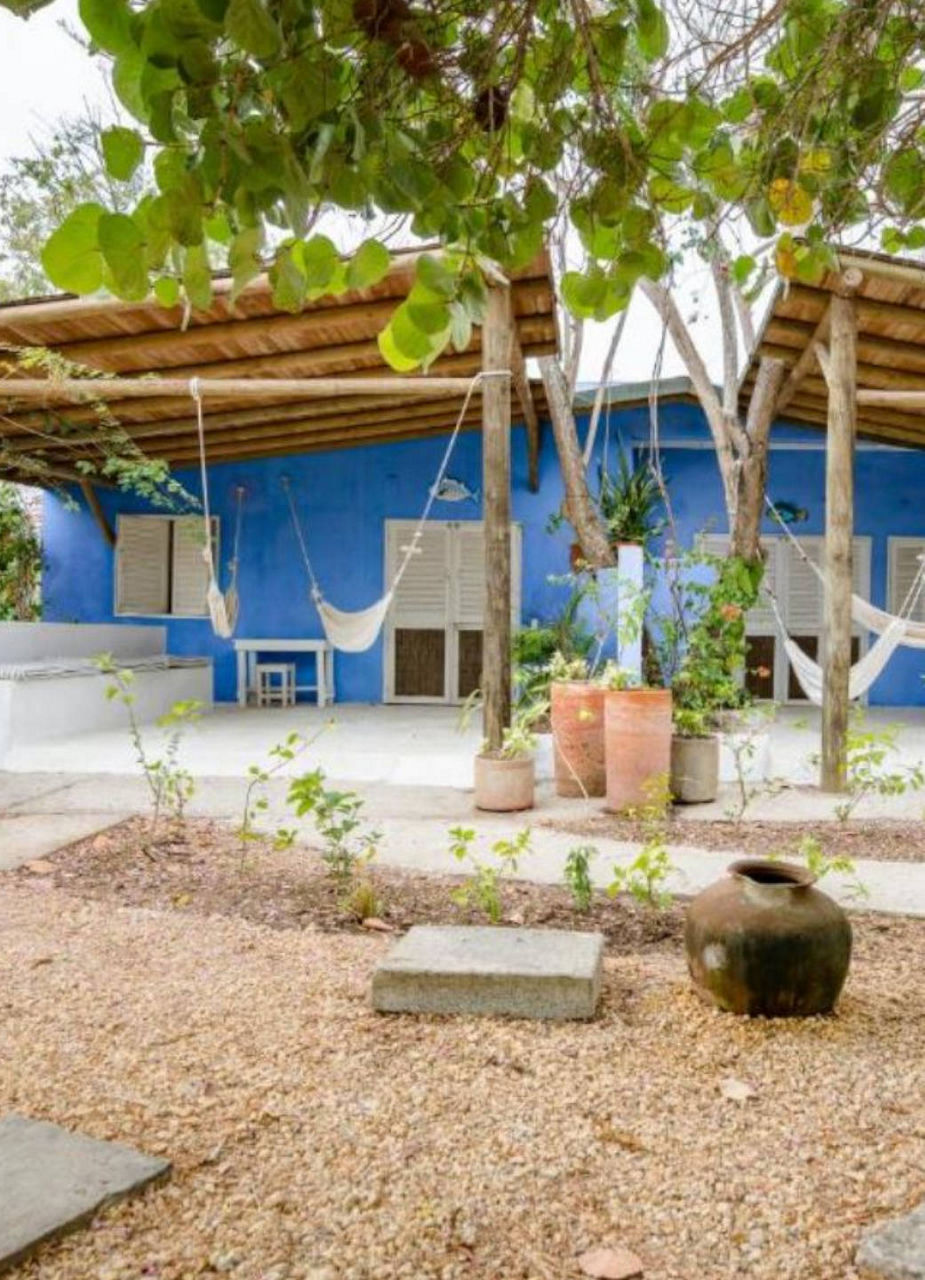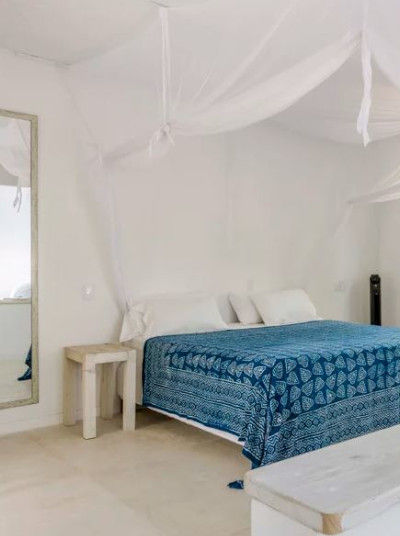 Hotel Playa Manglares, Isla Barú
On the Barú Peninsula, those seeking relaxation will find beautiful accommodations to enjoy a few days of pure nature after an eventful round trip. The Playa Manglares Hotel is only about 30 kilometers away from Cartagena. The Eco Lodge, located on the beach of Barbacoa, is a small and cozy Bed & Breakfast with a total of five rooms. Guests rave about the lovely furnishings, fine dining and absolute tranquility - interrupted only by the chirping of birds and the sound of the sea. If you can't unwind here, where can you?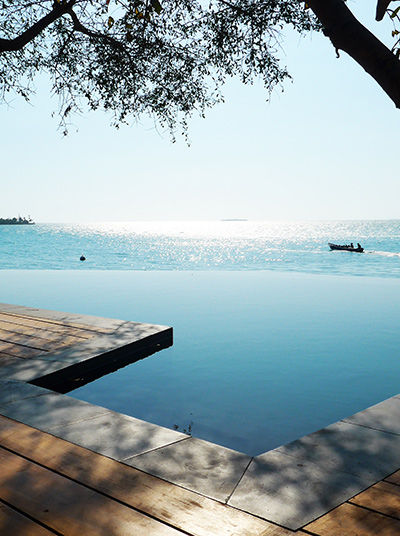 Hotel Las Islas, Isla Barú
If you are looking for a little rest on your trip to Colombia, the Hotel Las Islas on Isla Barú is the right place. Here you can relax and have a clear conscience - because the hotel has consistently dedicated itself to sustainability. You can stay in stylish bungalows with private pools, ocean access or views of impressive treetops. You don't have to go far for a beach excursion; white sand and turquoise waters are right on your doorstep. More relaxation is not possible? Yes, you can! Pamper yourself in the spa area or book a private massage.