Responsibility for our employees
Healthy and content employees are the most valuable asset of any company. That is why it is important to us that we treat our employees fairly, responsibly and in a spirit of cooperation, and that we encourage and support them wherever possible.
Attractive employer and excellent ranking
Edelweiss is a strong and popular brand with an attractive route network. The company's good market position and working conditions, combined with our culture of appreciation, enthusiasm and professionalism, make Edelweiss an attractive employer. In 2015, Edelweiss was placed an excellent 7th in the category "Large Companies" of the annual ranking of "Best Companies to Work for in Switzerland".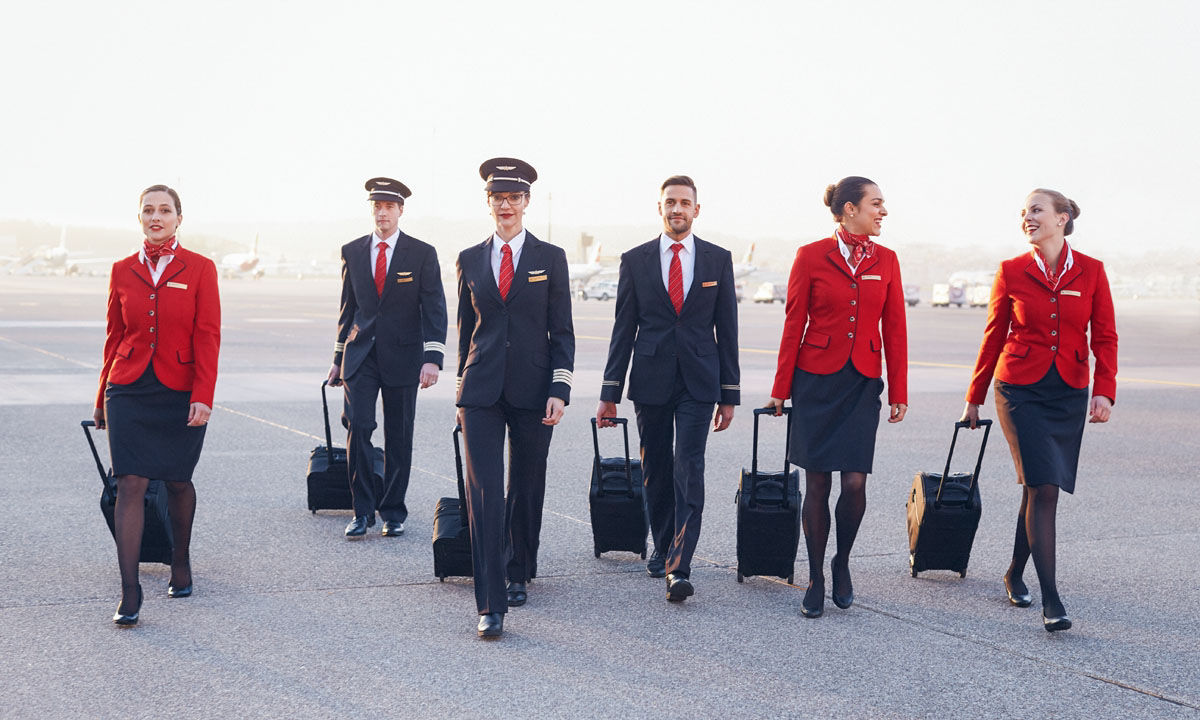 Health Care Services – our health management
Healthy, motivated and capable employees are key factors for any company. We contribute to the health and wellbeing of our employees with a wide-ranging health management system. Our health care concept encompasses the following areas: Working Conditions, Mental Health and Physical Health. Our staff benefit from special programmes and services in all of these fields.
Strampolino day care centre
A large part of the Edelweiss workforce works outside regular business hours, when children's day care centres are closed. The Strampolino day care centre in Kloten is the first of its kind in Switzerland to provide flexible child care for parents with irregular work schedules, longer working hours and weekend shifts. Edelweiss employees benefit from a reduction of child care costs.
Proactive ombudsman system (whistleblowing)
Edelweiss is integrated in the Lufthansa Group's proactive ombudsman system (whistleblowing), to facilitate the sharing of confidential information in the event of suspected offences and potential violations against any laws or regulations that apply to our business. In particular, this refers to corruption, fraud, breach of trust and violations against competition and cartel law or similar irregularities. This additional preventive measure is in place so as to ensure a lawful and ethical business conduct and to protect Edelweiss and our employees.
UN Global Compact for human rights and the environment
Launched by former UN Secretary-General Kofi Annan in 2000, the UN Global Compact is a global initiative between companies and the United Nations (UN) that strives to make globalisation more socially and environmentally sustainable. The companies participating in the Global Compact undertake to comply with minimum social and environmental standards, to observe human rights and to fight corruption. In the Lufthansa Group, we jointly adhere to these principles.